Arthur Avenue, The Bronx
Arthur Avenue is the Bronx's Little Italy's shopping street. A few tourists find their way there but most of the shoppers on Arthur Avenue know what they're buying and intend to take it home and make a meal of it. The Arthur Avenue food stores sell products that you can't get just anywhere. And they're products that are necessary for an Italian kitchen.
Last week my sister Nicki and I went to pick up a few things. We came home with bacalla, liver sausage, soprasade, olive oil, ricotta salada, fruselle, biscotti, tripe, and some very fresh fruit  and vegatables. There aren't many places where you can get all that within a block or two. Plus we snacked on clams on the half-shell, ate lunch at a great restaurant (Emilia's) and later got some fresh baked sfogliatelle and espresso.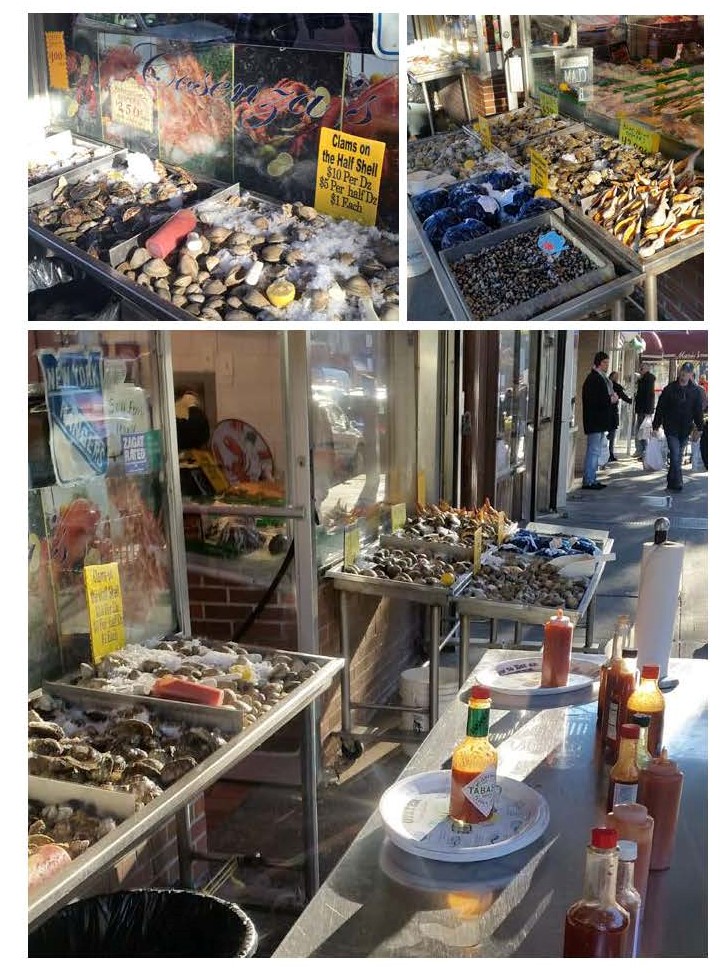 Cosenza's Fish Market – sidewalk raw bar
---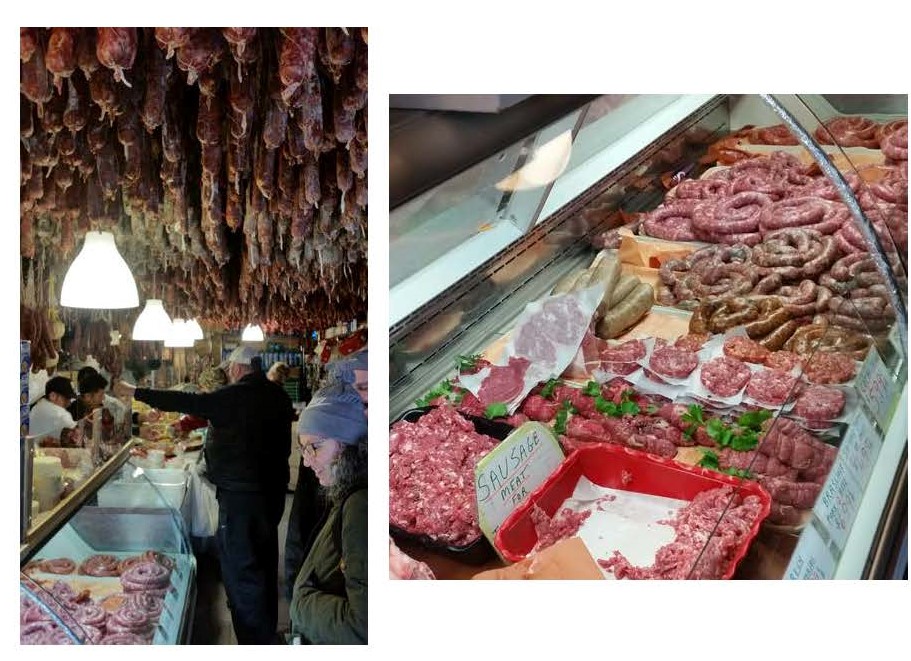 Calabria Pork Store – dried and fresh sauage
---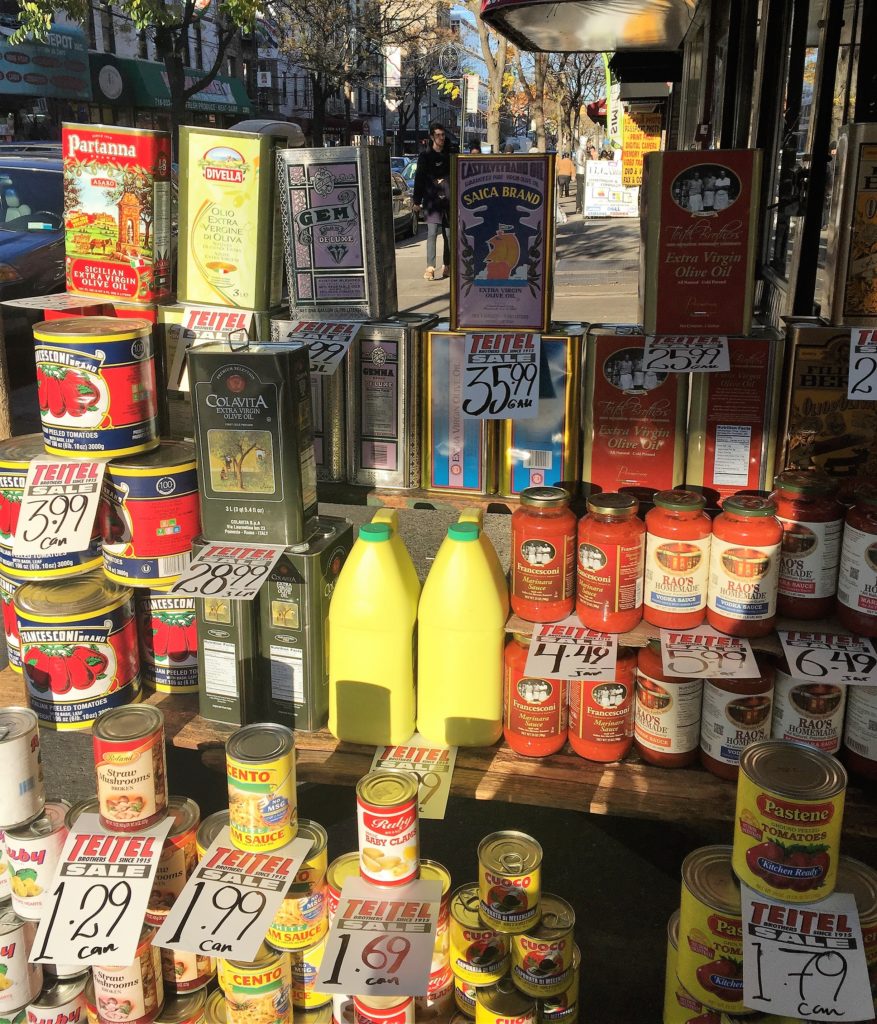 ---
---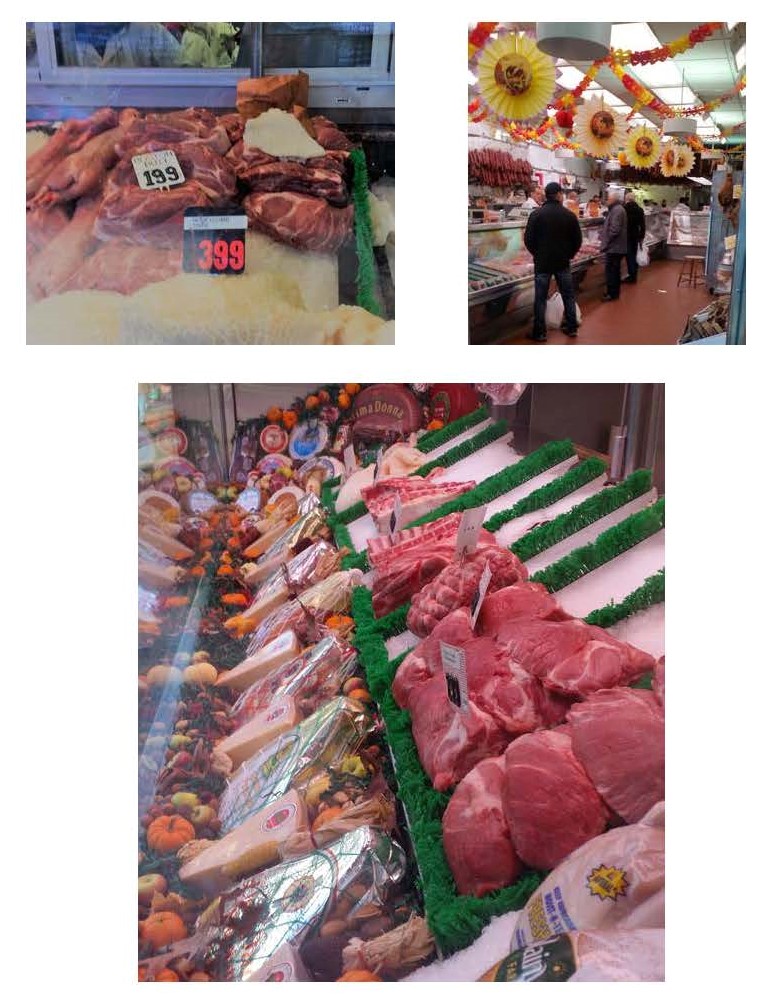 ---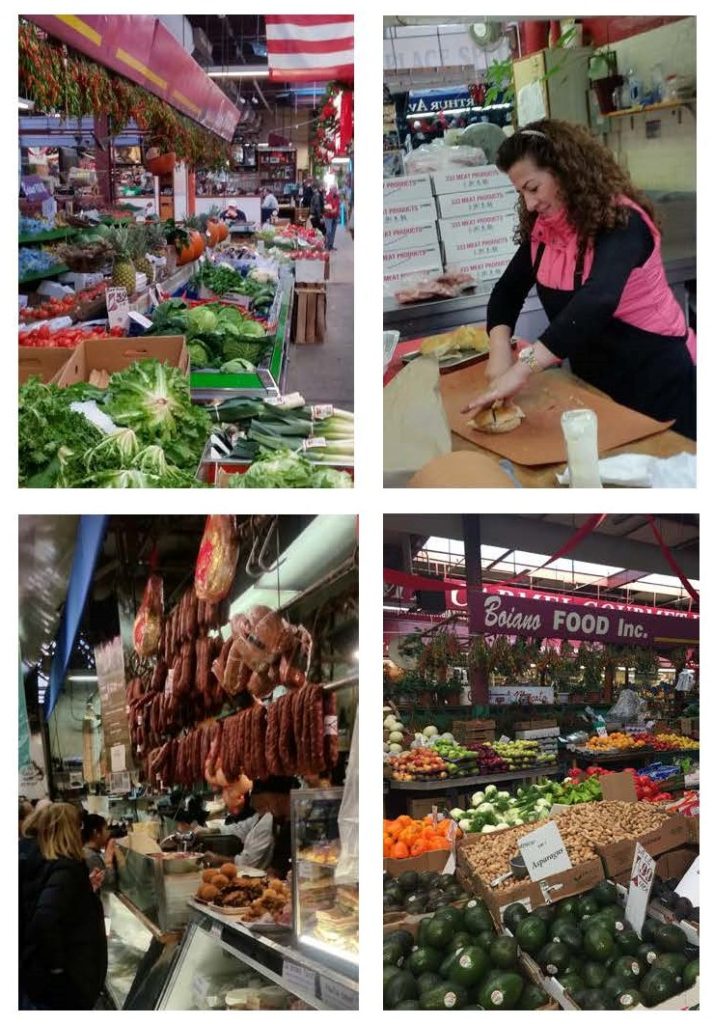 ---
One of the results of our shopping trip on Arthur Ave.
---
 Click here for updated GALLERY II