Escarole and Potato Soup
Escarole and potato soup – sometimes my mother made it with soprasade and other times with beans. You can try it with both. That one clove of garlic was my idea, not my mother's.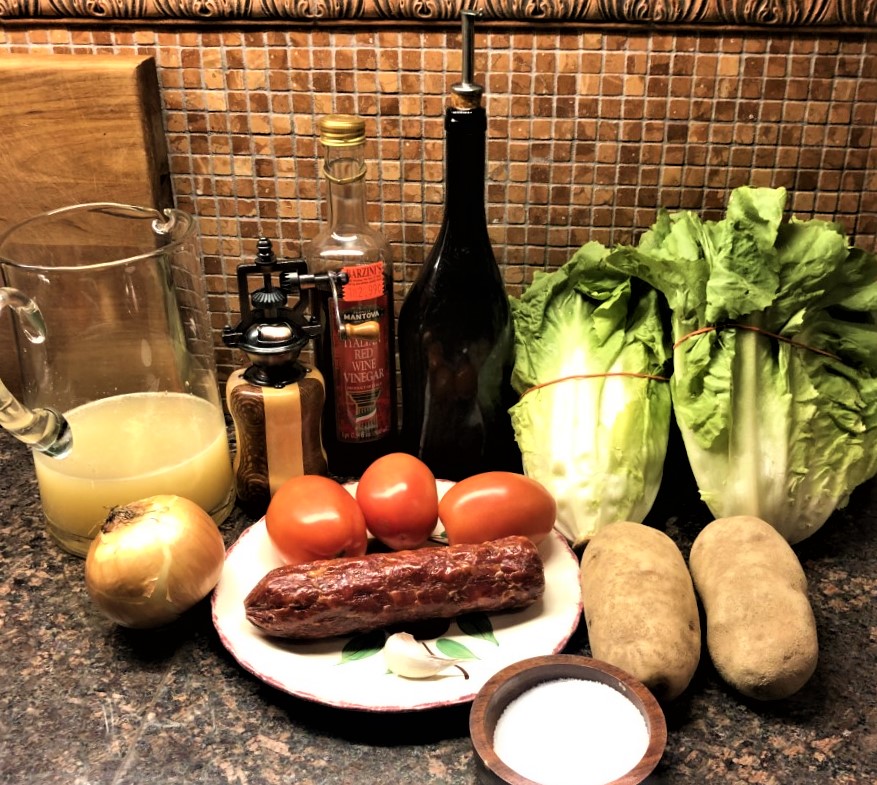 Ingredients:
Olive oil for frying

½ lb. soprasade cut into thin slices

1 chopped onion

1 minced garlic clove

2 pealed potatoes cut into ½ inch pieces

6 cups coarsely chopped escarole

4 cups chicken or vegetable stock

1 tbsp red wine vinegar

3 diced plum tomatoes

Salt and black pepper to taste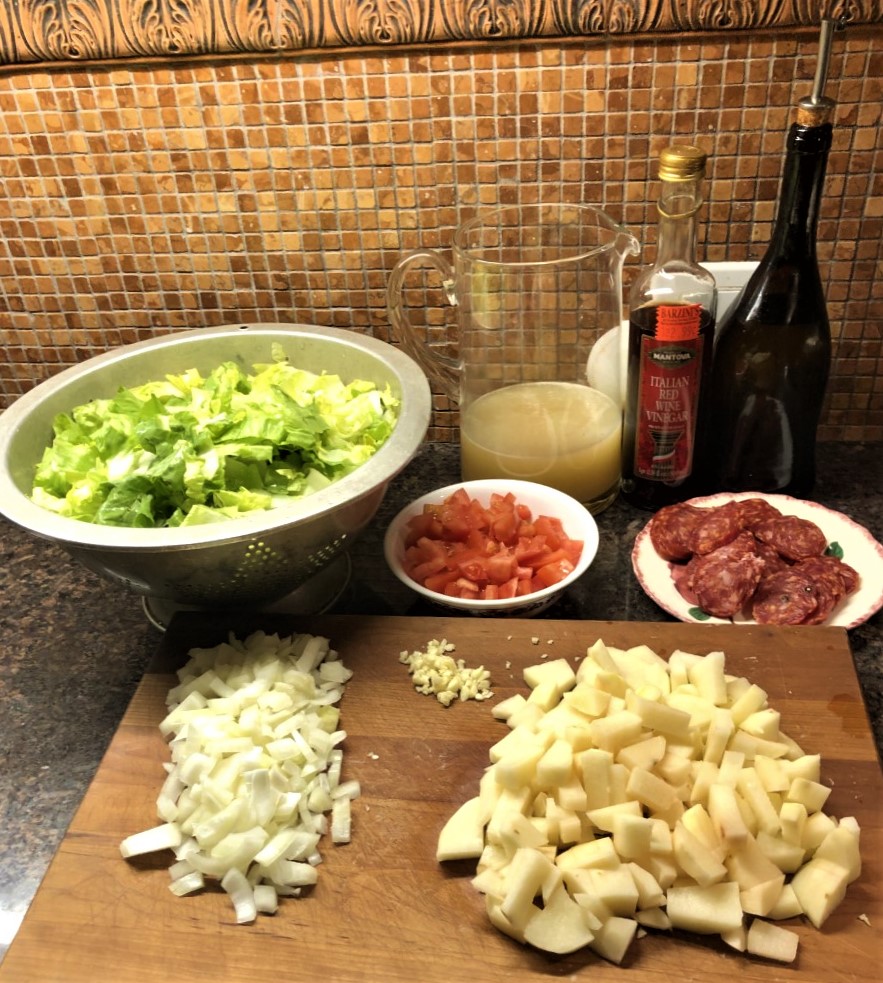 Put the soprasade in a pot with some oil and cook for a few minutes – don't brown. Add the chopped onion and cook until translucent and soft. Add the garlic and potatoes. Add oil if yuou need it. Stir and cook for another 5 minutes.
Add the washed escarole. It may seem to overflow the pot but add ½ cup of water, cover and simmer for 5 to 8 minutes until it wilts. Stir until all ingredients are well mixed.
Add the tomatoes, the stock, and vinegar. Mix thoroughly and bring to a boil. Reduce the heat, cover, and simmer for 1 hour. Check for seasoning and serve with a drizzle of olive oil and grated Parmesan cheese.

Click here for updated GALLERY III