Decanter on Amazon

Red Wine Pasta
This one is adapted from David Tanis, New York Times – City Kitchen. Don't use a very expensive wine for this but one at least good enough to drink. You can use Chianti, Merlot or Pinot Noir.


Put on a pot of salted water to boil. Add a cup of the wine and lower the heat.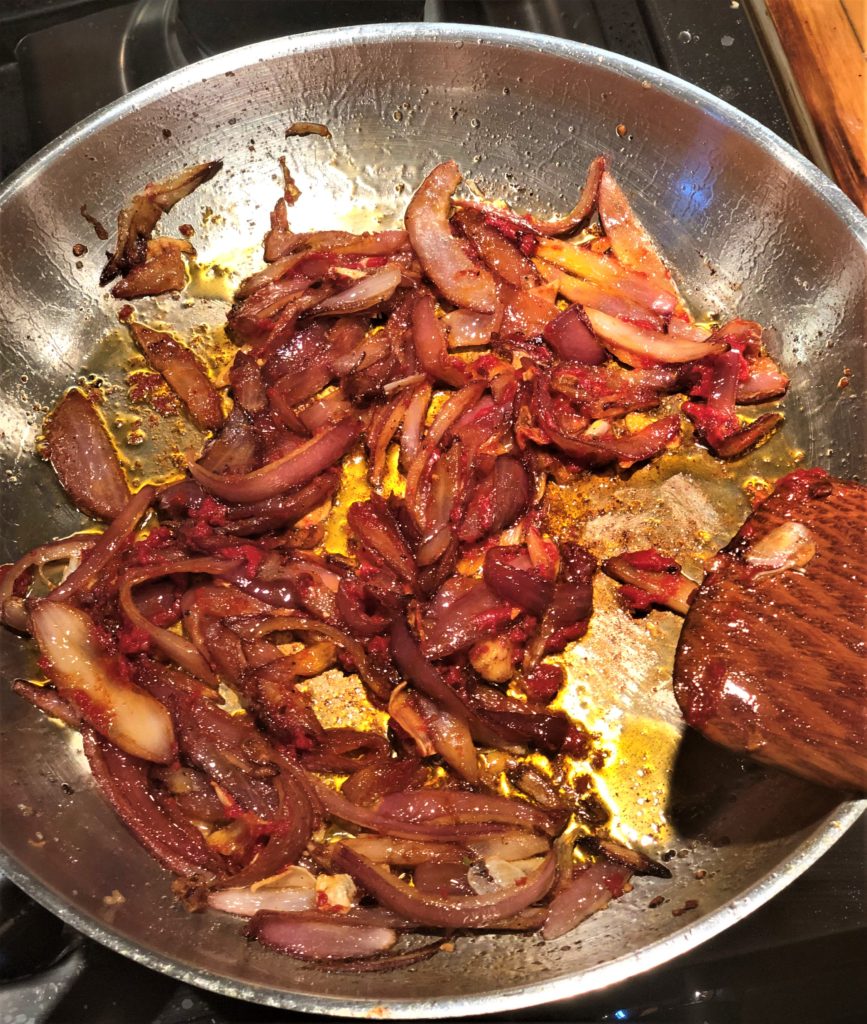 Sauté the pancetta in the oil. Remove it when it browns. Then add the onion, salt and pepper. Fry the onion until its softened. Add the garlic and tomato paste – stir and coat the onion. Then the bay leaf and the rest of the bottle of wine. Raise the heat and let it reduce – about 10 minutes.

Bring the pasta water back to a boil and cook the pasta until almost done. Reserve a cup of pasta water and drain the pasta. Add the pasta to the sauce and stir as it absorbs it. Add some pasta water if the sauce is too thick.
Stir in the browned pancetta, the butter, parsley and Parmigiana. Check for seasoning. Serve with more grated Parmigiana.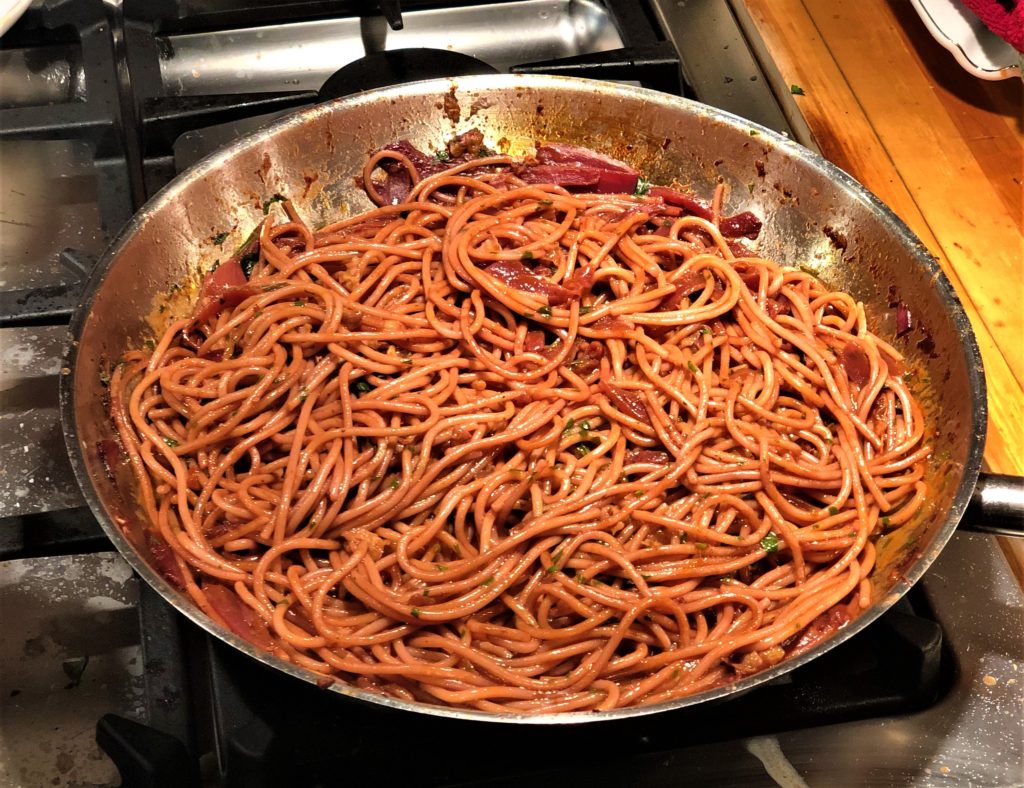 Click here for updated GALLERY II