Pasta with Cauliflower and Pancetta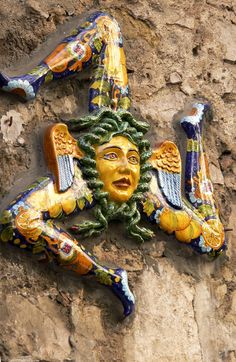 A simple cucina povera recipe – pasta and cauliflower – dressed up with pancetta, breadcrumbs, walnuts and currents. A friend got me this recipe from his grandmother. She was born in Trapani so I'm assuming that's where this recipe originated. Her instructions were 'some' of this, 'enough' of that and 'cook it until it's done.' I tried it a few times and this is what I came up with. (Bacon is not a substitute for pancetta. It's too smokey. If you don't have pancetta, use some diced pork or no meat at all.)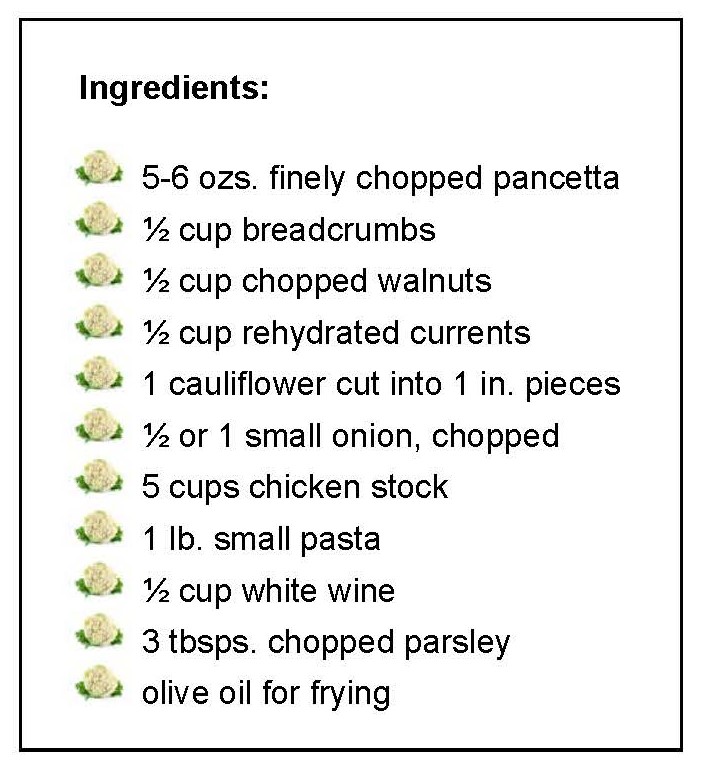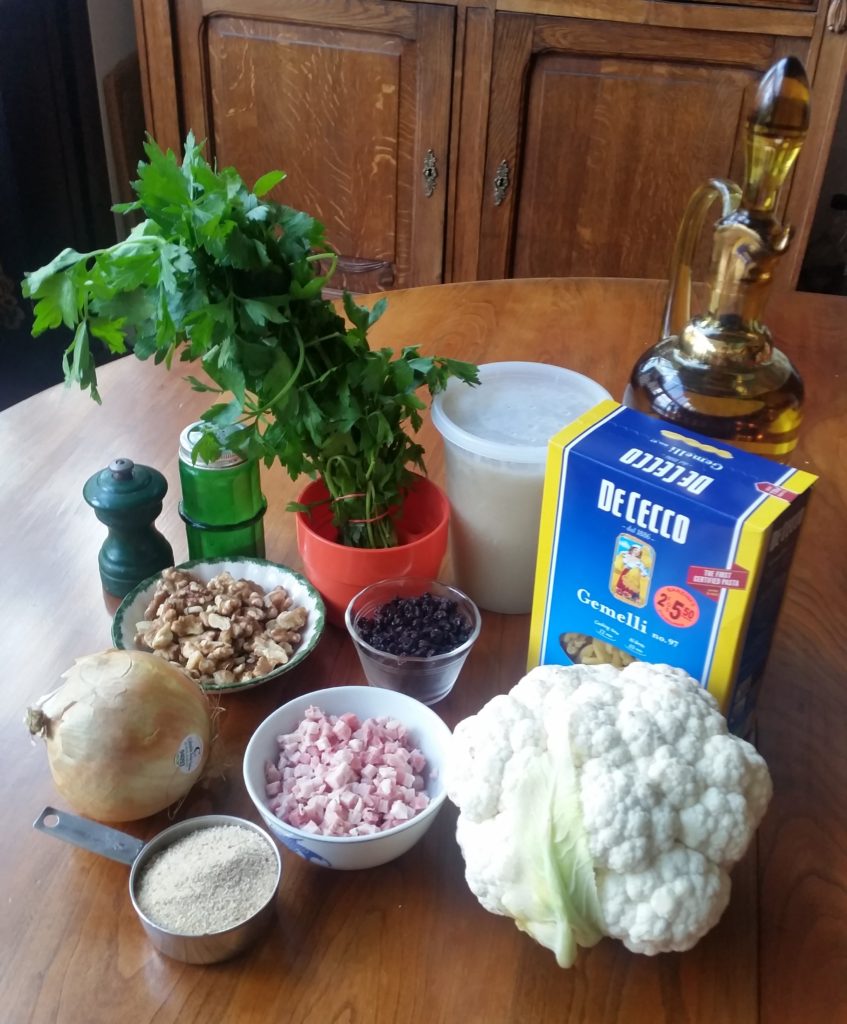 Soak the currents in warm water for 15 minutes. Sauté pancetta until it starts to brown then add breadcrumbs. Mix and brown crumbs, then add walnuts and drained currents. Mix and simmer for a few minutes, then remove and wipe out pan.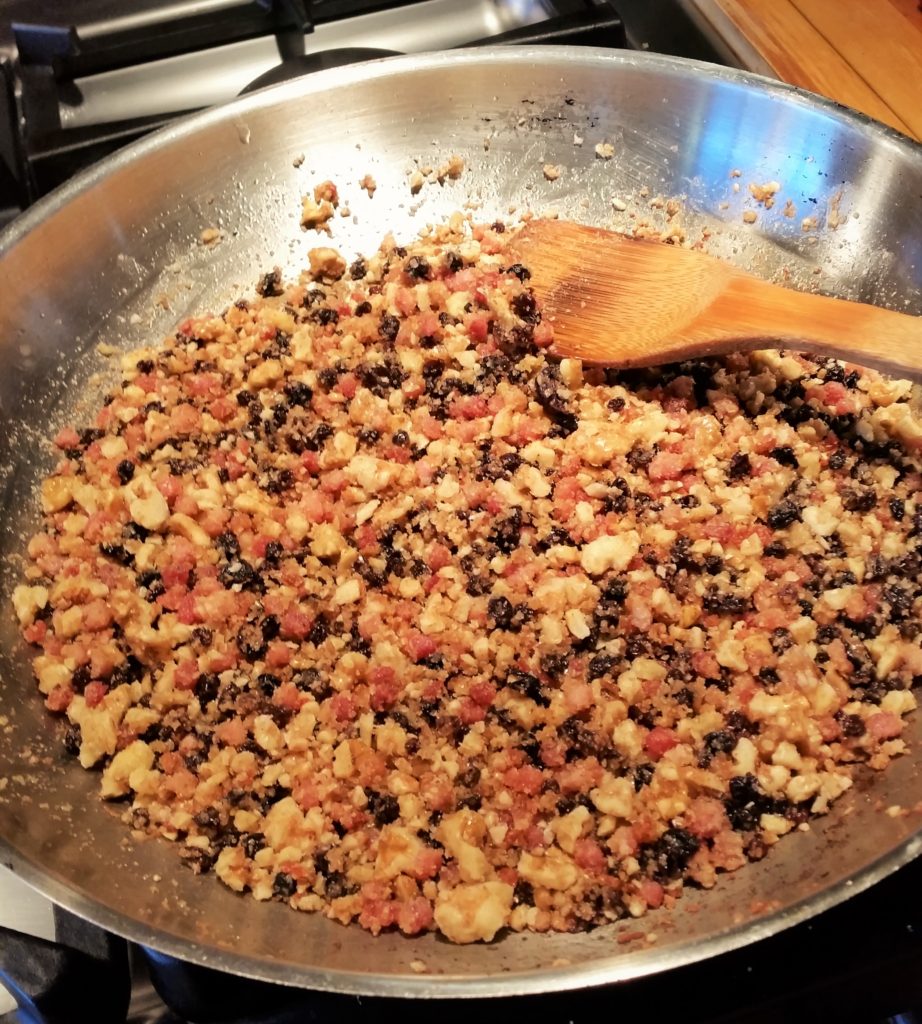 Add oil to pan and put in cauliflower, salt and pepper, on medium heat. Cook until lightly browned on all sides and softened.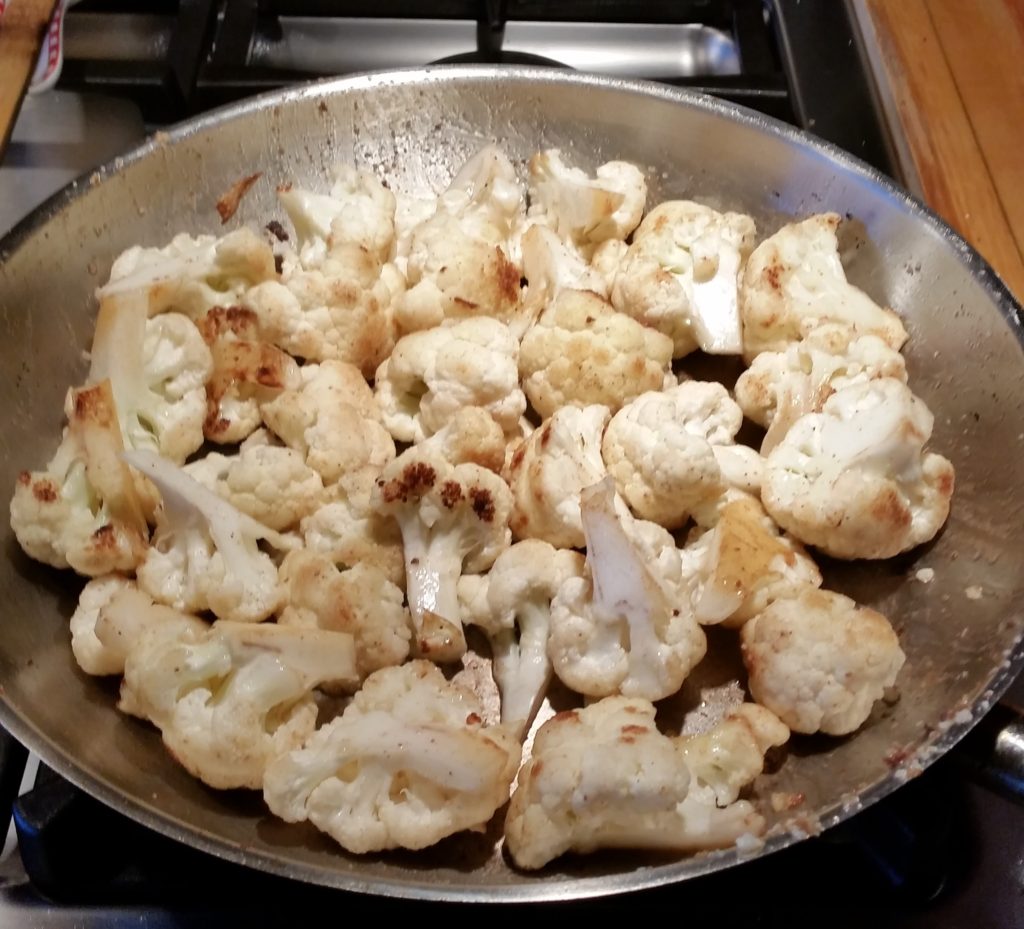 In a pot, sauté onion in oil, salt and pepper. When the onion is softened and transparent, add the stock. When it comes to a boil add the pasta and when it's almost done add the cauliflower. Deglaze the cauliflower pan with the wine (or water) and add that to the pot. Stir and simmer for a few minutes. Turn off the heat, stir in the parsley and pancetta-bread crumb mix and stir. It's ready to serve.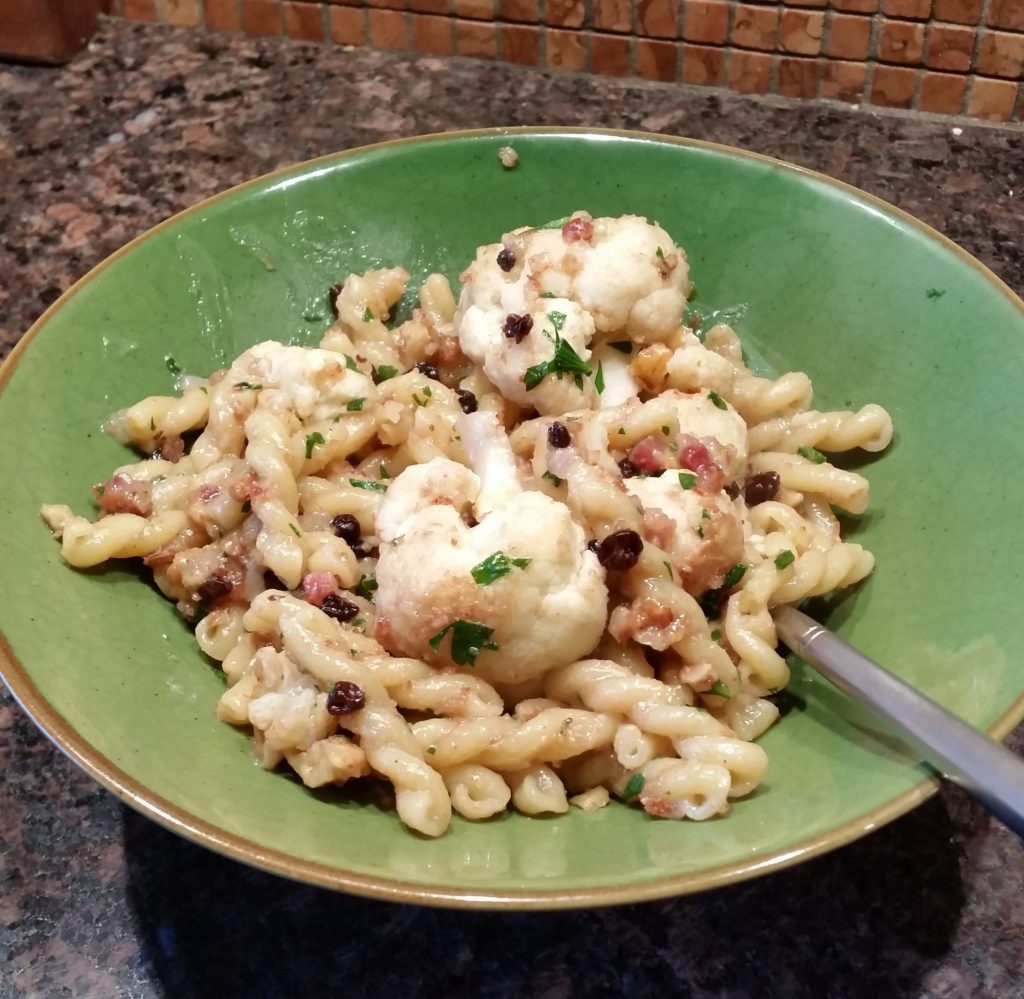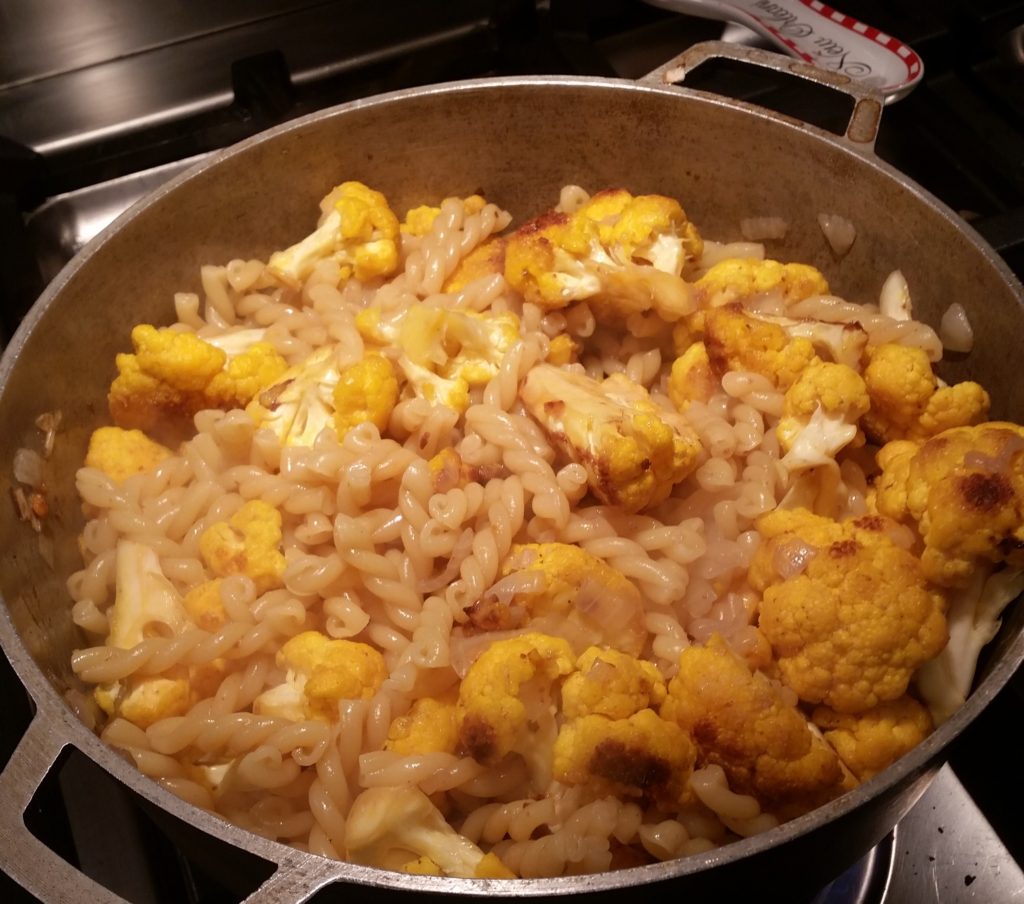 ---
Click here for updated GALLERY II