Hollywood Grill
One of the things we like about Hollywood Beach is the choice of restaurants within walking distance of our hotel. There's Mexican, Turkish, Greek, Peruvian, etc. in addition to good Italian restaurants, and American seafood.

We recently noticed the Hollywood Grill, which serves Armenian food. Not being too familiar with the menu the first time there, we ordered things we knew, like  shishkababs, and salad.
---


---
Everything we ordered was good but as we ate, we noticed that the tables around us were covered with platters of unfamiliar things that looked delicious.


---
We went back the next night and told our waitress, Aisha, that we wanted to be adventurous and order some authentic Armenian dishes. She helped us order and explained how each dish was to be eaten.

Aisha is from Uzbekistan
---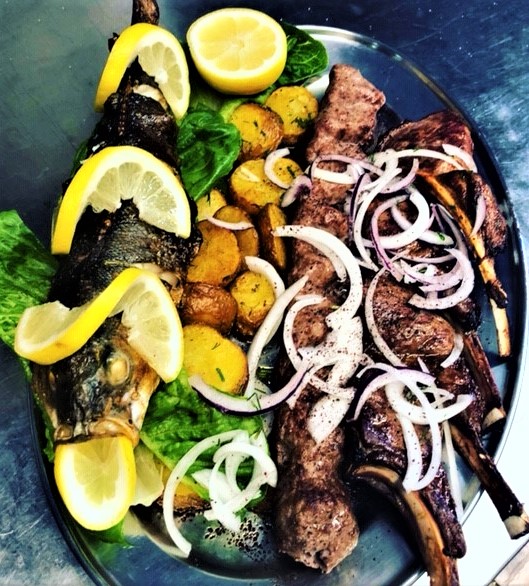 The recipes were all traditional and from the Caucasus – Armenia, Georgia, and Azerbaijan. Over the course of our next 3 meals there, we had Georgian wine and Armenian beer, hot borscht, kharcho (lamb and rice soup) and hummus. We had a communally served platter of soft cheese that we rolled up in a bread something like thin pita with radishes, tomato and hot peppers, dolma (stuffed grape leave) that looked Greek but weren't, broth filled dumplings, mussels, and something Aisha called Armenian pizza. All this with a view of palm trees and the ocean.
Too full for dessert but the coffee was perfect.
After 4 visits, we didn't even get through half the menu. We told Tara, the manager, that if they opened a branch in New York, we'd be regulars.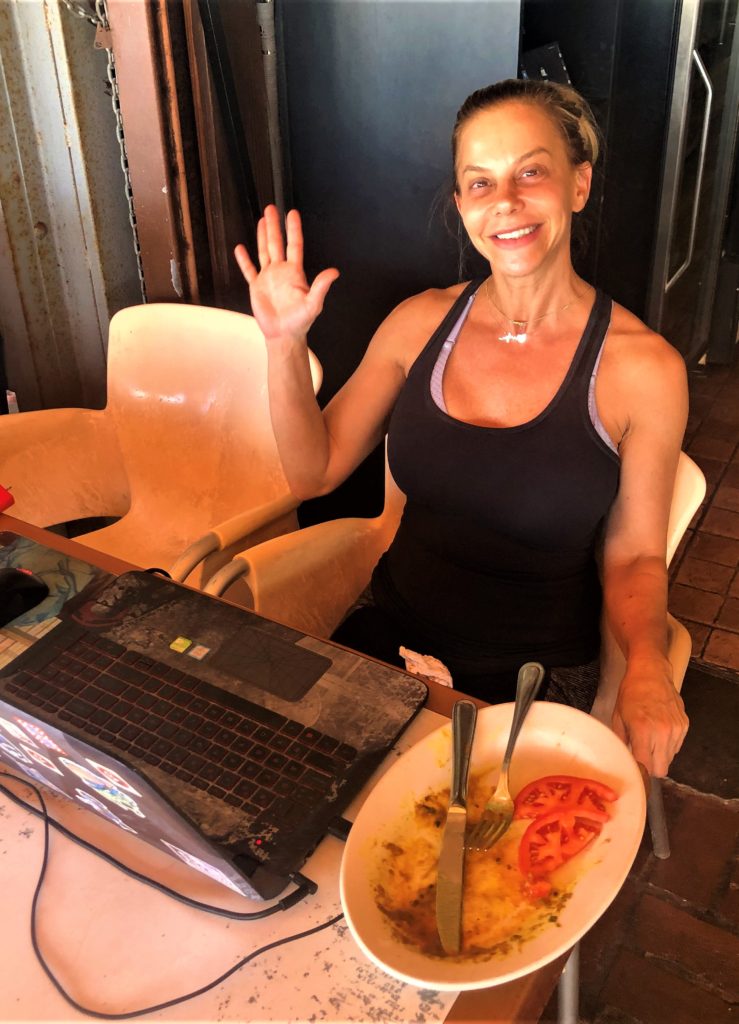 Tara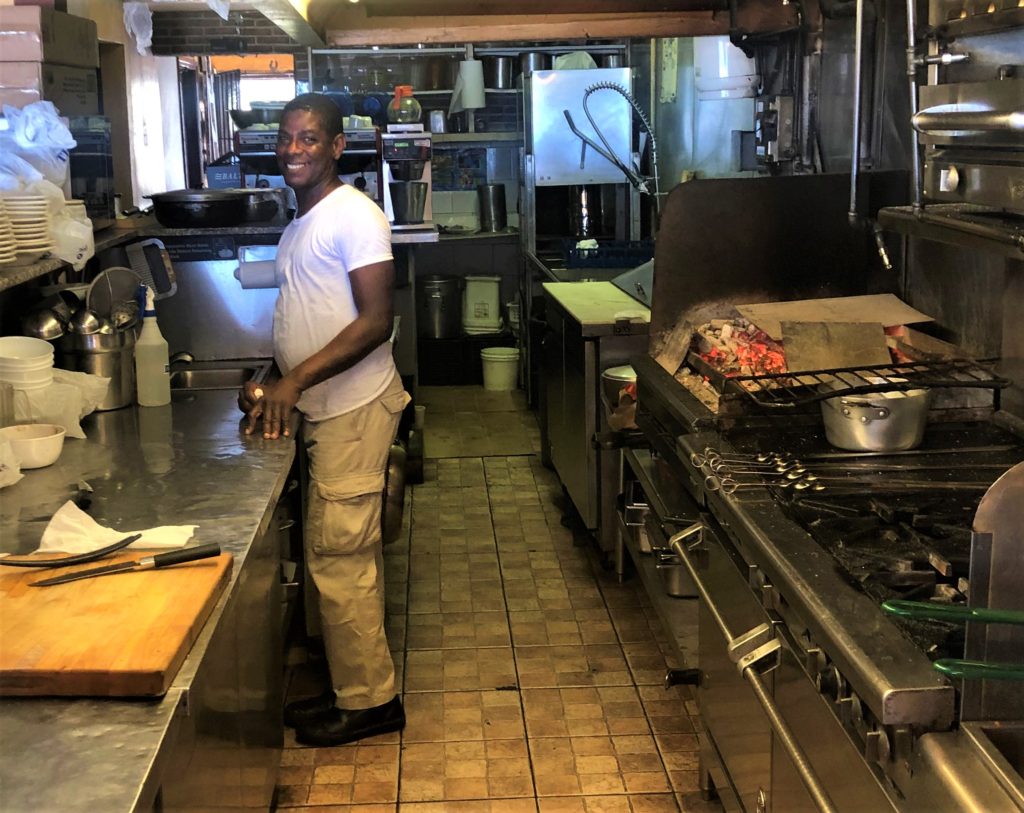 Chef
---

Click here for updated GALLERY II