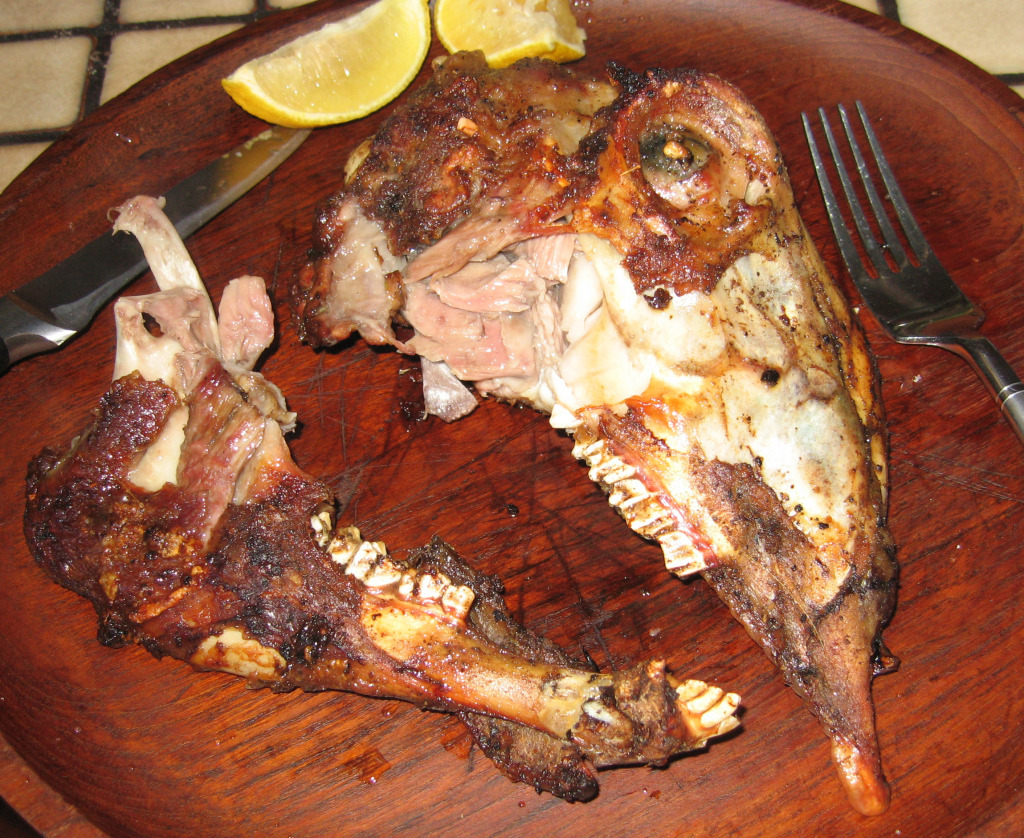 Capozzelli di Angnelli   Yes, it's a lamb's head. The padrone would get the loin, legs and chops and the peasants had to make what was left taste good.
Ingredients:
1 lamb head, split in half
Salt and black pepper
1 tsp oregano
½ lemon plus more for serving
1 clove garlic, minced
½ cup olive oil
Preparation:
Place room temperature halves on a platter and liberally season with salt and black pepper. Mix ½ tspn each, salt and black pepper with oregano, lemon juice, garlic and oil (save some oil to grease baking pan). Rub halves with marinade and allow to sit at room temperature for one hour.
Roast for 90 minutes in an oven pre-heated to 325o. Starting with cut side up, turn and baste with drippings every ½ hour. At the end of 90 minutes remove it from the oven and turn on the broiler.
Baste and place in broiler, eye side up, about 6 inches from flame for 2 minutes until lightly browned. When done, let it rest for about 5 minutes and serve with lemon wedges.