Irish Lamb Stew
I got this recipe in the New York Daily News a while back. They published it a few days before Saint Patrick's Day and I've always wondered how authentic it really is with olive oil, tomato paste and red wine as ingredients. Authentic or not it's a tasty hearty stew.

---
Season room temperature lamb with salt and black pepper and coat with flour. Sear until browned and remove from pot. Add more oil and sweat onions, garlic and carrots – S&P.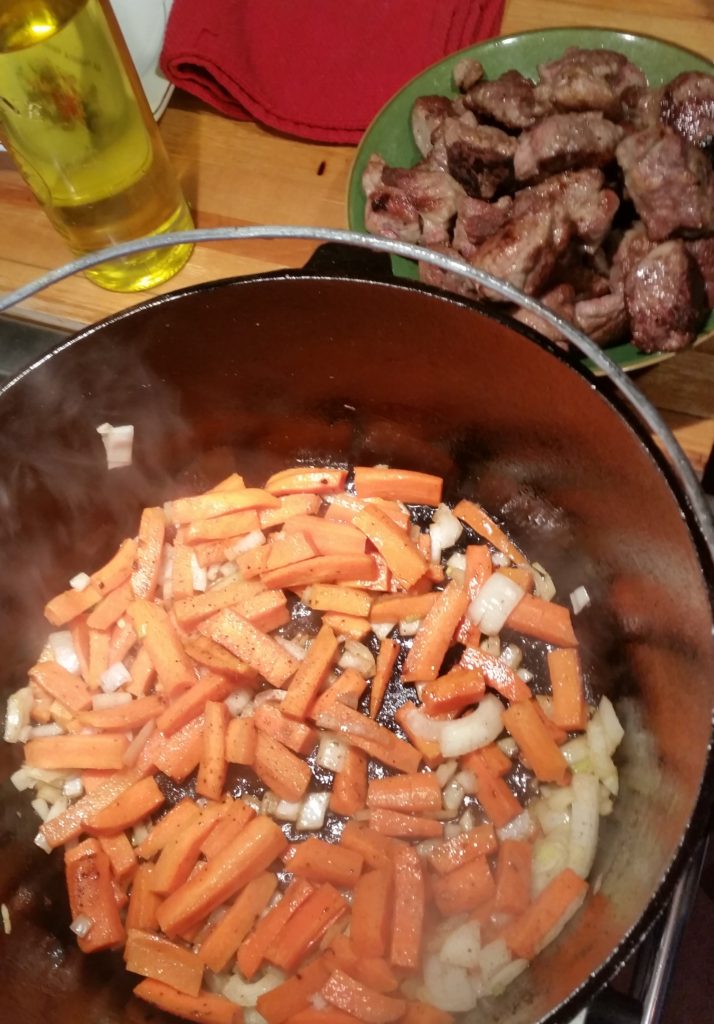 Make a hot spot and caramelize tomato paste then mix. Add barley, stirring constantly for 5 minutes. Deglaze pot with wine.
Return lamb, stocks and bouquet garni (3 sprigs each rosemary and thyme wrapped around 3 bay leaves.)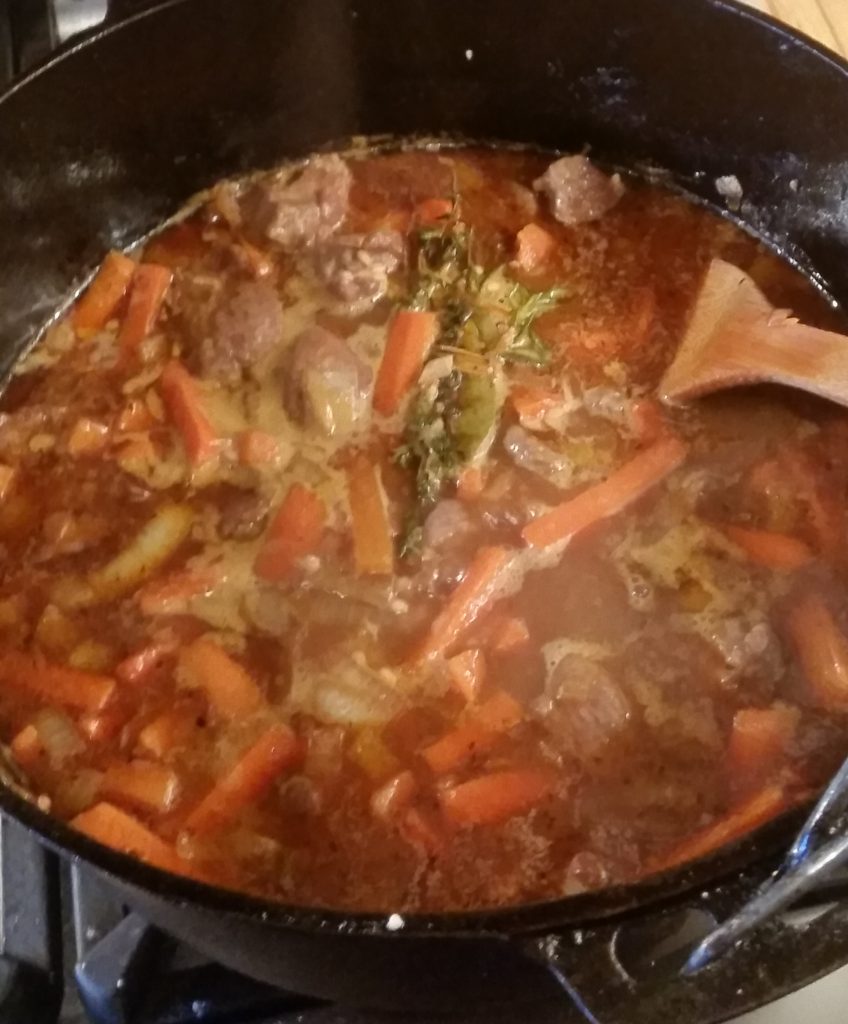 Simmer low for 45 minutes, covered. Check for seasoning. Remove bouquet garni and add potatoes and pearl onions and cook for another 30 minutes or until potatoes are done.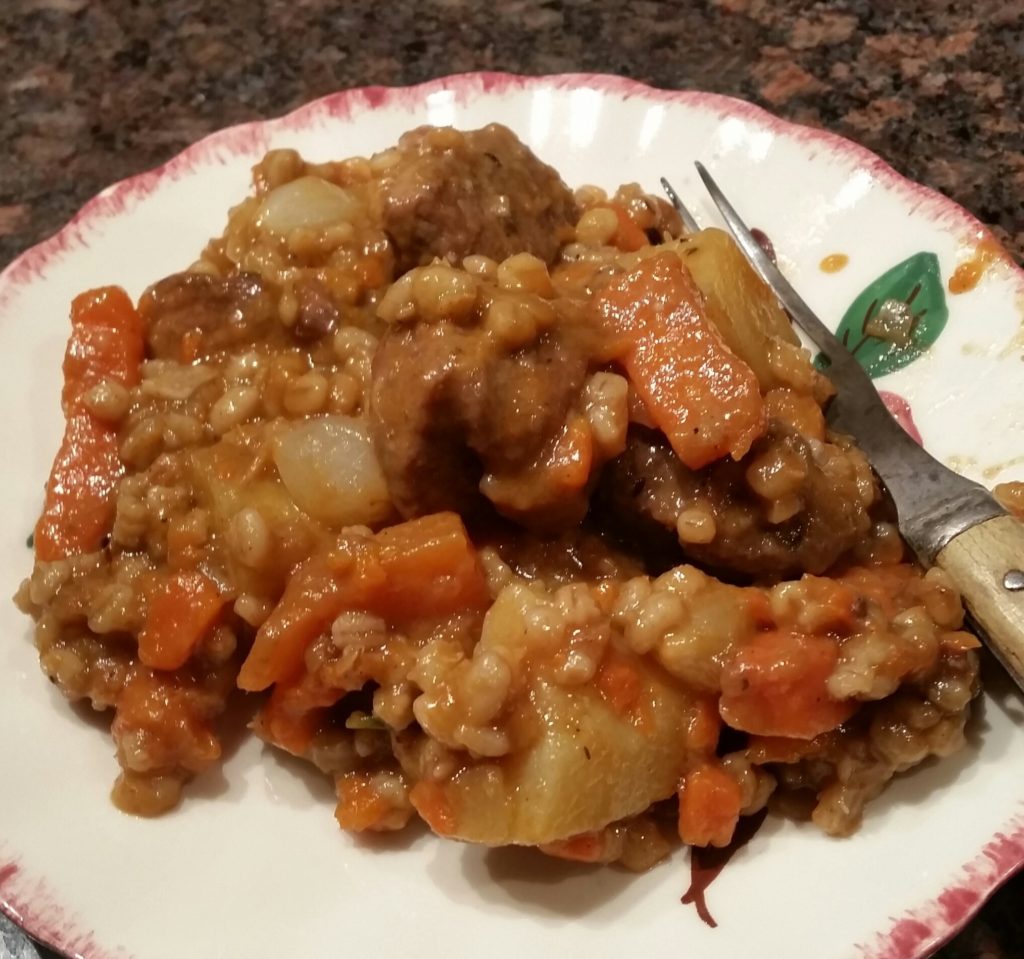 ---
Click here for updated GALLERY II