Saint Patrick's Day

There's a popular sit-com called The Big Bang Theory. One of the characters, Raj, can't talk to a woman unless he's had a drink. His drink of choice, of all things, is a Grasshopper. I've heard of them but never had one, so I thought I'd try it.
It's a simple three-ingredient cocktail –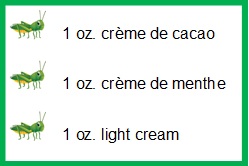 You put all the ingredients together, shake with ice and strain into a cocktail glass. You get a pretty green drink that I suppose is the same color as a grasshopper. It's a pretty cocktail for Saint Patrick's Day.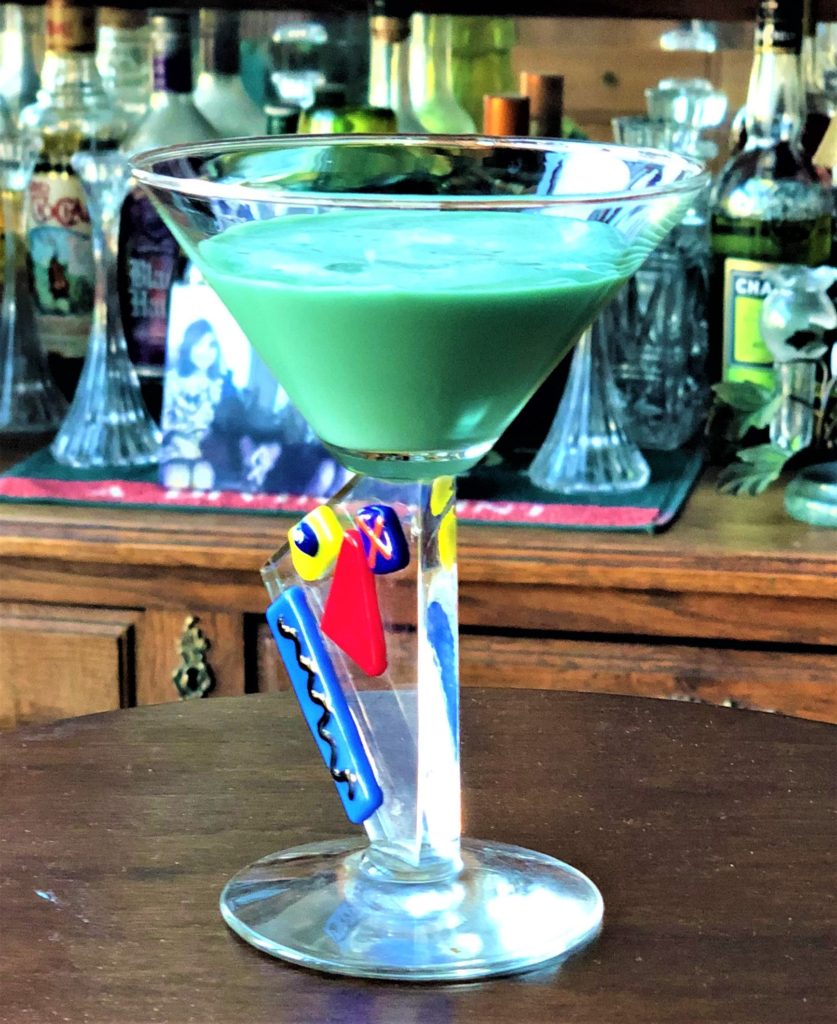 It's great for a sit-com but I'll probably never have one again. It tasted just like a Peppermint Patty.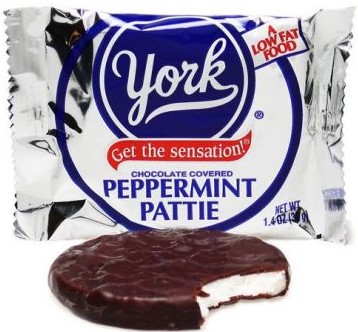 FYI – If you replace the crème de menthe with brandy, you have a Brandy Alexander (much better).

Click here for updated GALLERY II