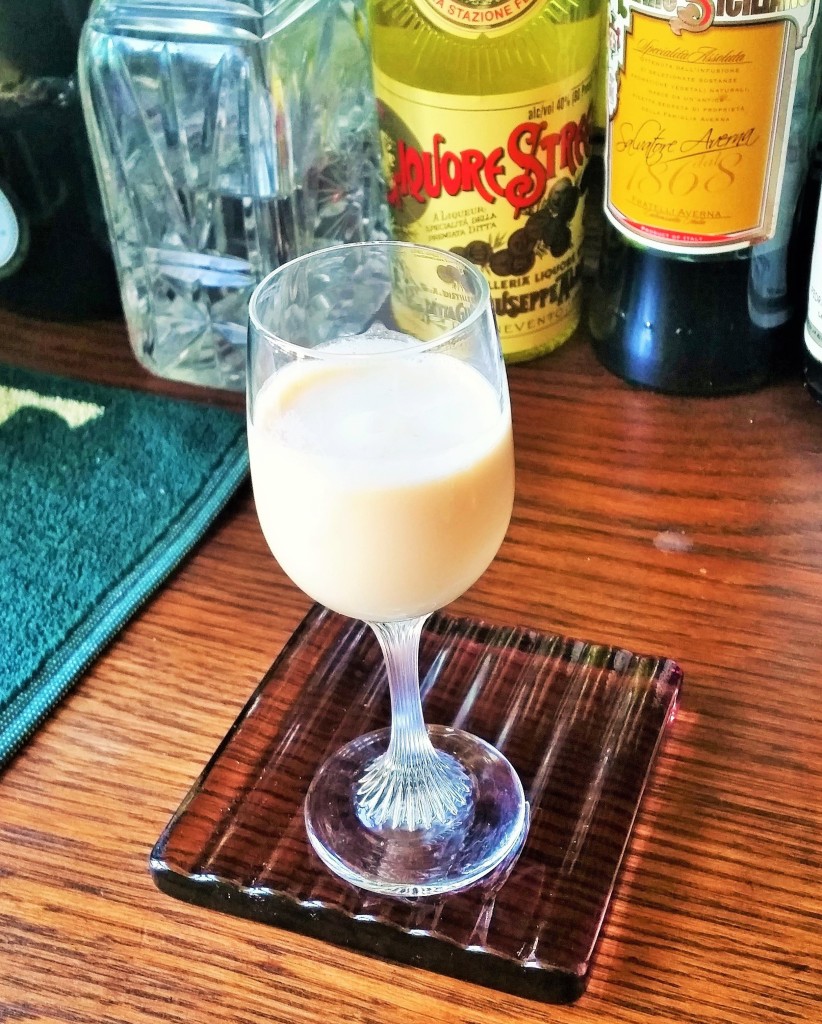 Atholl Brose
The Scottish legend is that the 1st Earl of Atholl got a rebel leader drunk with this and beat him in battle. True or not, Atholl Brose is a tasty drink and maybe was worth it for the rebel.
There are lots of different recipes for Atholl Brose. Some people soak the oats in water to make the brose and then mix an equal amount of Scotch with it. Others leave out the cream. I suggest you try this one and then improvise. Use a good blended Scotch but no need for anything too expensive.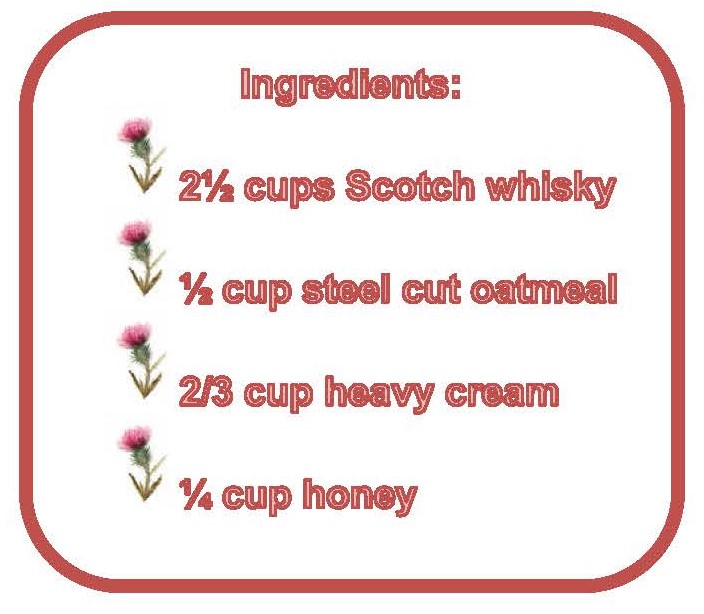 Mix the Scotch and steel cut (not instant) oatmeal in a bowl. Cover it with cheese cloth and let it sit in a cool, dark place for 2 days.
Strain it into a 1 quart sauce pan (be sure to squeeze out every drop of Scotch from that cheese cloth). Add 2/3 cup heavy cream and ¼ cup honey. Bring it to a simmer and stir.
Give it a couple of shakes before pouring. You can serve it hot in the winter and cold or on the rocks in the summer. I'm not really encouraging it, but since it's made with oatmeal you might want to try it with breakfast.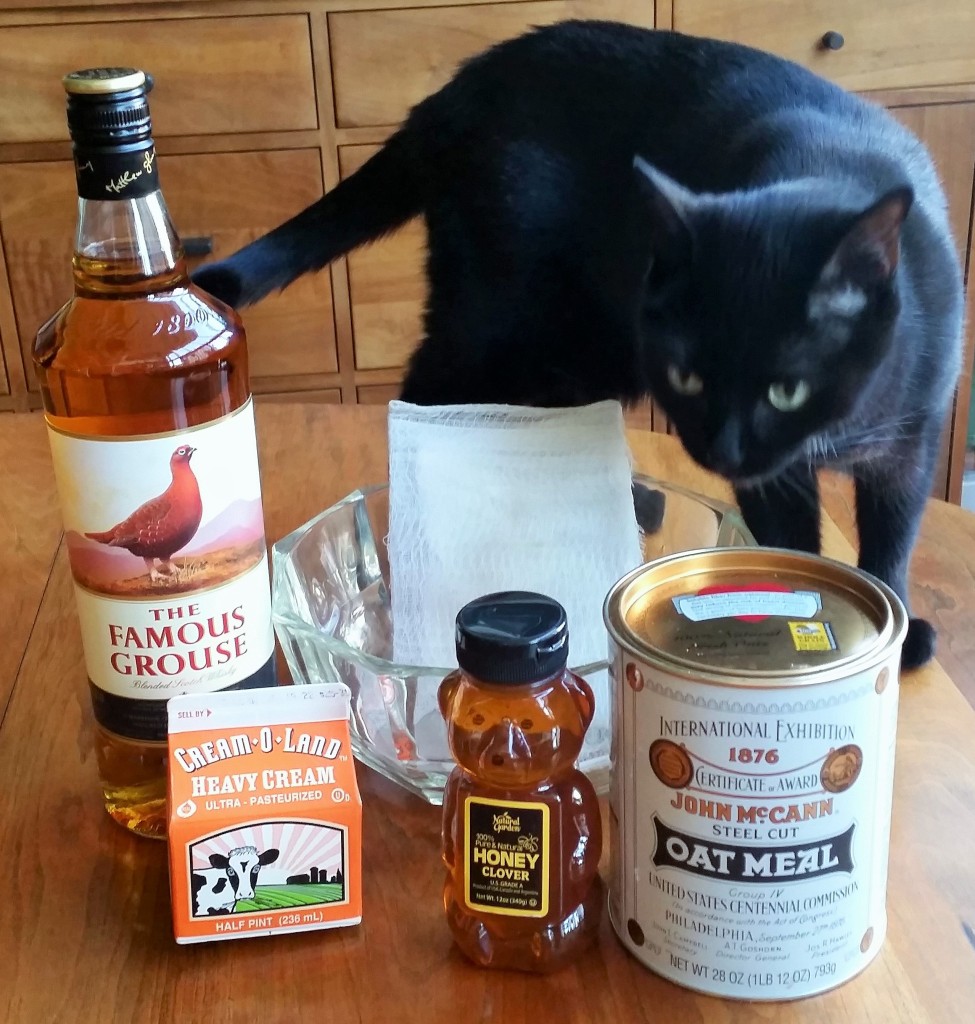 click here for updated GALLERY
---