---
Creme de Violette
Creme de Violette hasn't been available in America for decades. My father used to complain that he couldn't get it for his Pousse Caffe recipe. Well, it's back and quite a few brands are being imported into the US.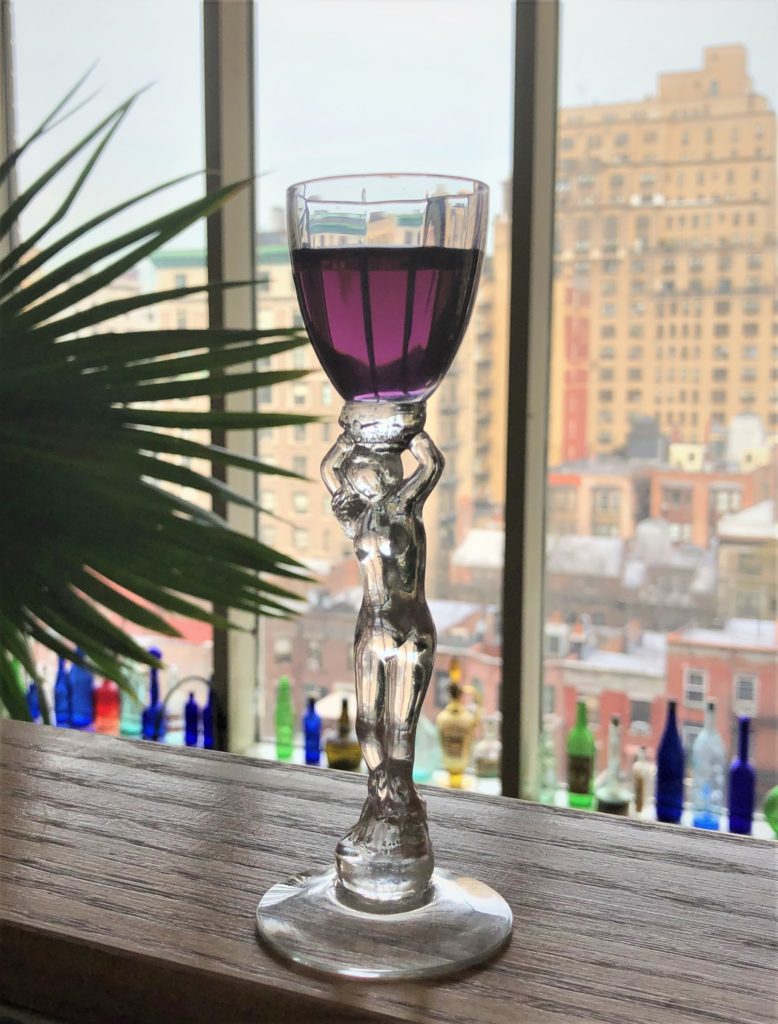 ---
Aviation
Creme de Violette is an essential ingredient for an Aviation. A cocktail invented in 1916 in New York that gets the name from its cloud-like color.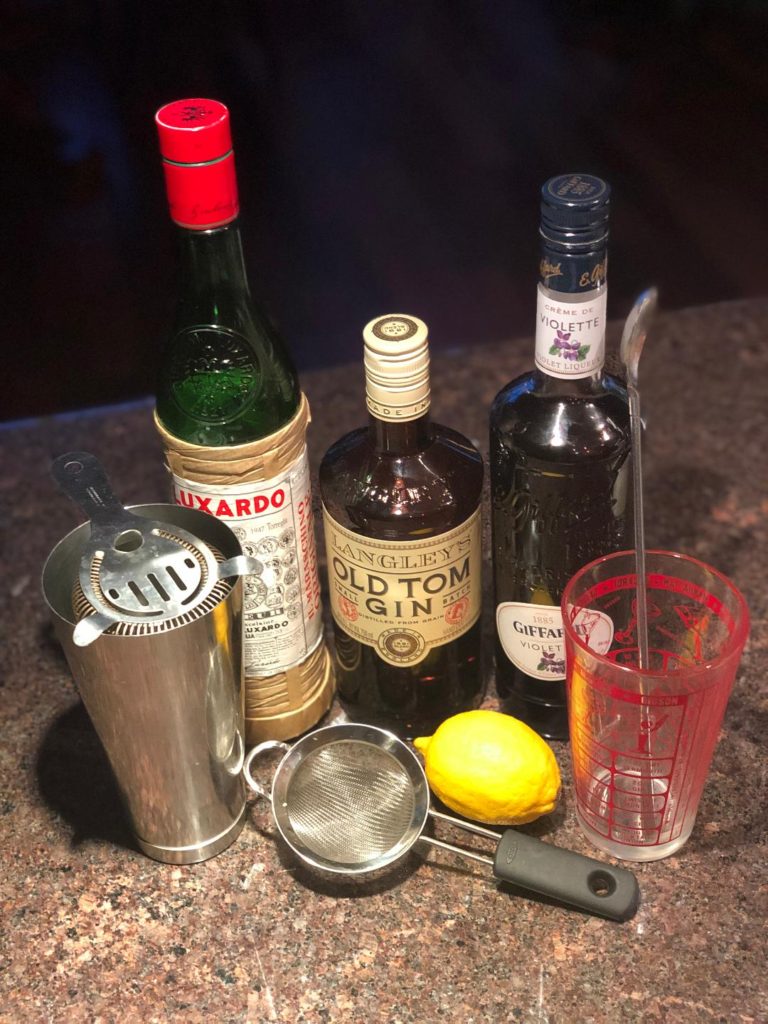 Put all of the ingredients into a shaker filled with ice. Shake and strain into a chilled cocktail glass.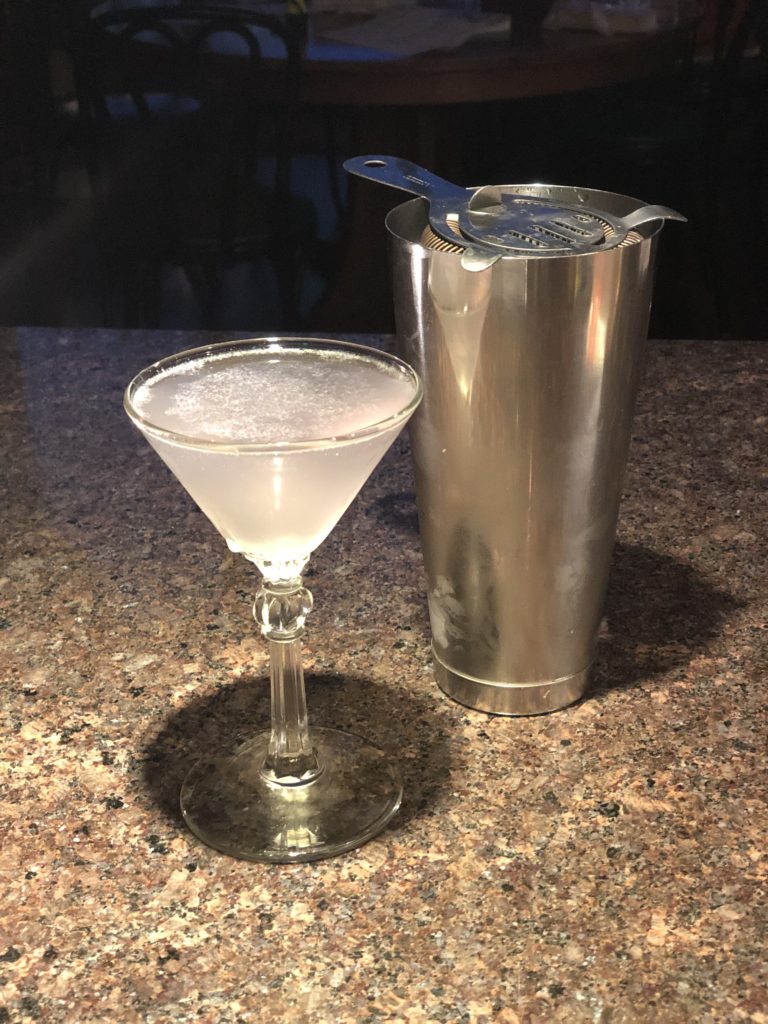 ---
Creme de Violette Pousse Caffe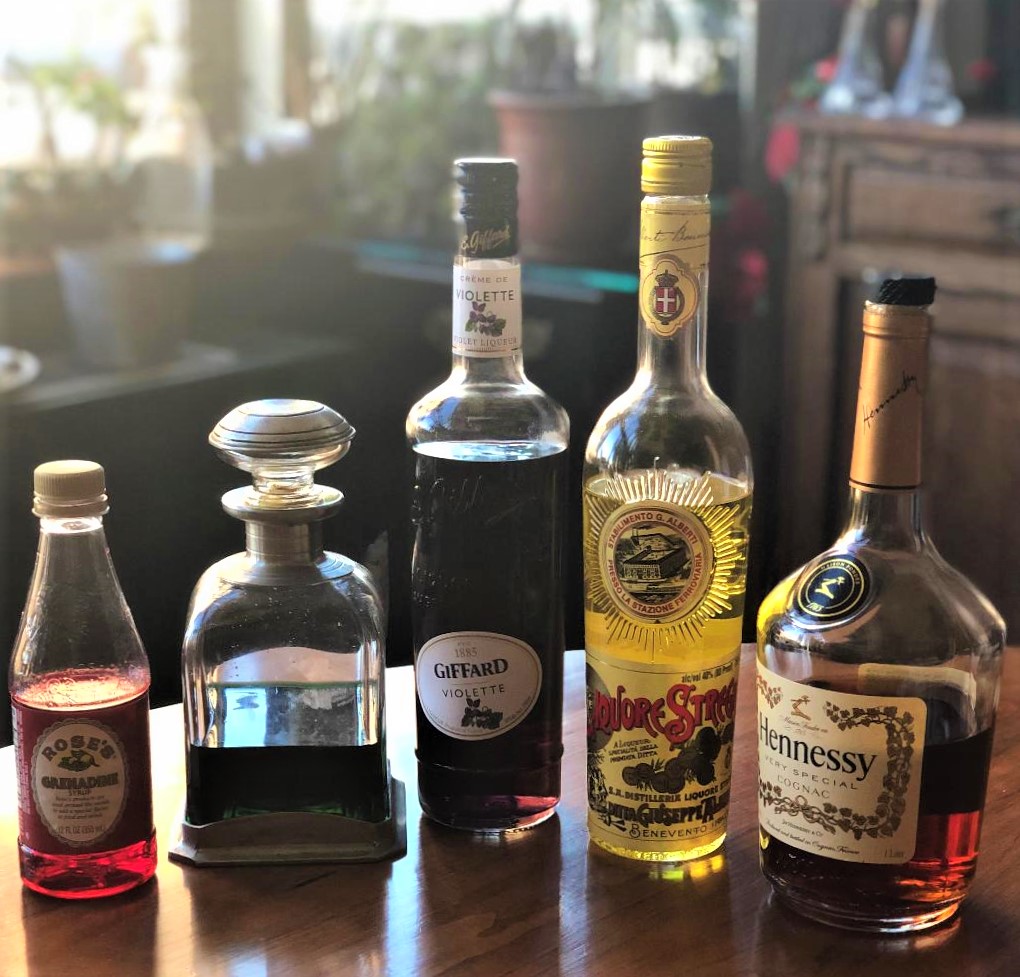 Starting from the bottom up –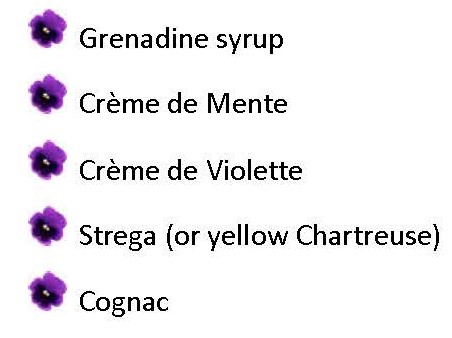 Slowly and carefully pour each ingredient down the side of a narrow glass.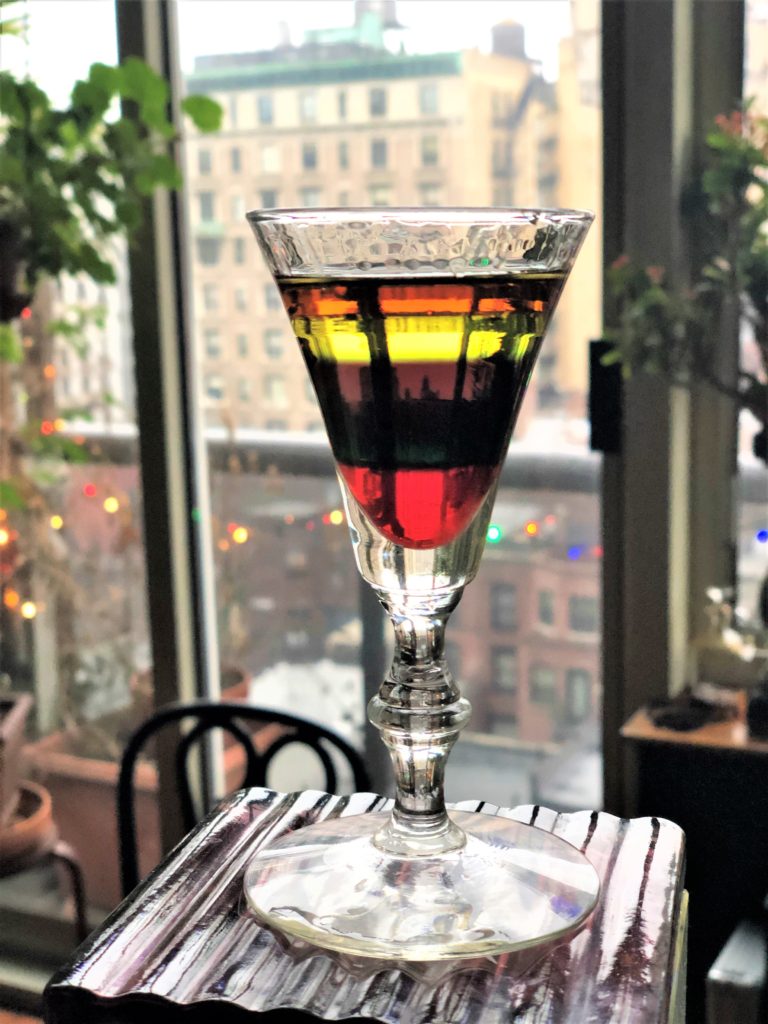 ---
Click here for updated GALLERY II