Barramundi

Barramundi is a flakey white fish with a thin easily editable skin. It's a new-to-the-market type of sea bass from the South Pacific and our imports come mainly from Australia. 

Ingredients:
2 tbsp. butter
1 minced clove of garlic
Salt & black pepper
Juice of 1 lemon
2 tbsp. olive oil
Barramundi fillet
Melt the butter in a small pan on medium heat. Add the garlic, salt and pepper. Sauté for a few minutes and then add the lemon juice. Stir, remove from heat and set aside.  (This combination of ingredients works  for  lots  of  different  types  of  fish. )
---
Blot the fillet dry with a paper towel and sprinkle with salt and black pepper.

Heat the oil in a frying pan on medium-high heat. Cook the filet skin side down for 3 minutes to crisp the skin.. Turn it over and cook the other side for 2 minutes.
---

Place the fish in a serving dish, pour the sauce over it and serve.
---


More on Barramundi here.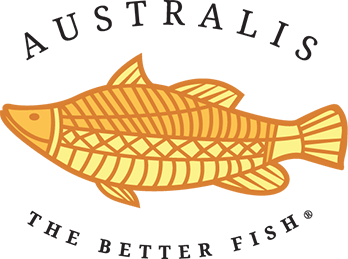 Click here for updated GALLERY
Portfolio and Yelp