What Mrs. Fisher Knows About Old Southern Cooking – on Amazon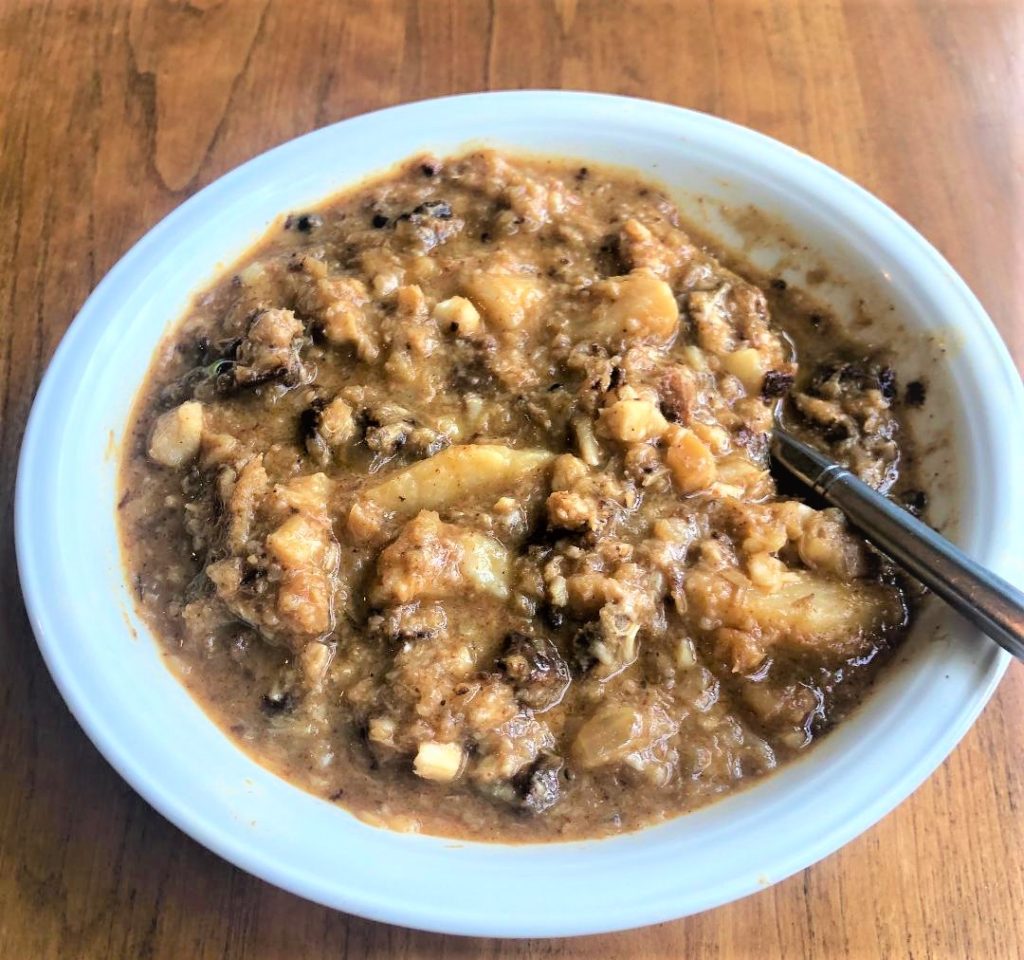 Mrs. Fisher's Fish Chowder
I came across this recipe for fish chowder while browsing through an old cookbook on line. The book's title is What Mrs. Fisher Knows About Old Southern Cooking. It was published in 1881 and written by Mrs. Abby Fisher. Mrs. Fisher was a former slave and her cookbook is believed to be the first ever written by an African-American.
The fish chowder recipe appealed to me. I decided to try to make it although Mrs. Fisher doesn't give very precise instructions, ingredient amounts, or cooking times. Onion, butter, cayenne, and salt were easy but I had to Google 'sea cracker' and eventually found a modern equivalent. She doesn't say what kind of fish so my choice was hake, an inexpensive white fish  For 'Irish potatoes' I used Idaho and instead of 'salt pork' my substitute was pancetta. I added some olive oil and paprika. I think Mrs. Fisher wrote this book for people who knew how to cook. so she was able to make some assumptions. This recipe worked for me and I'll definitely make it again.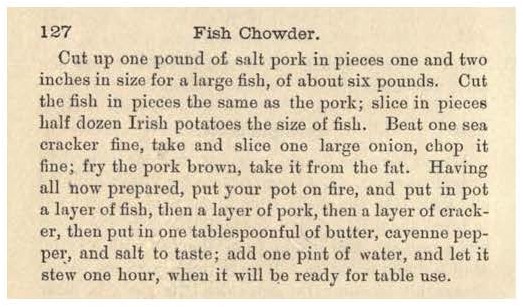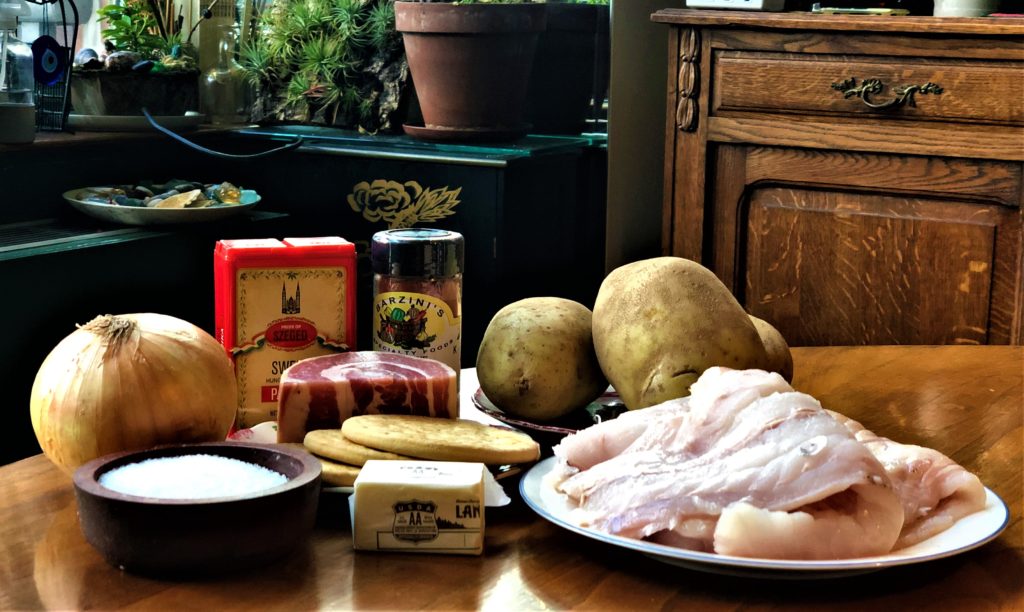 Ingredients:
1/4 lb. pancetta cut in one inch pieces
1 large onion, chopped
2 tbsp. olive oil
1 & 1/2  lbs. fish cut into one inch pieces
1 large, peeled and cubed Idaho potatoes
3 ground Pilot Bread Crackers
3 pats of butter
1/4 tsp . cayenne
1/2  tsp. sweet paprika
salt to taste
Cook the pancetta on a low heat until it 's brown and the fat rendered. Then remove it from the pot.
Also on  low heat, in the same pot, lightly brown the onions and removed them.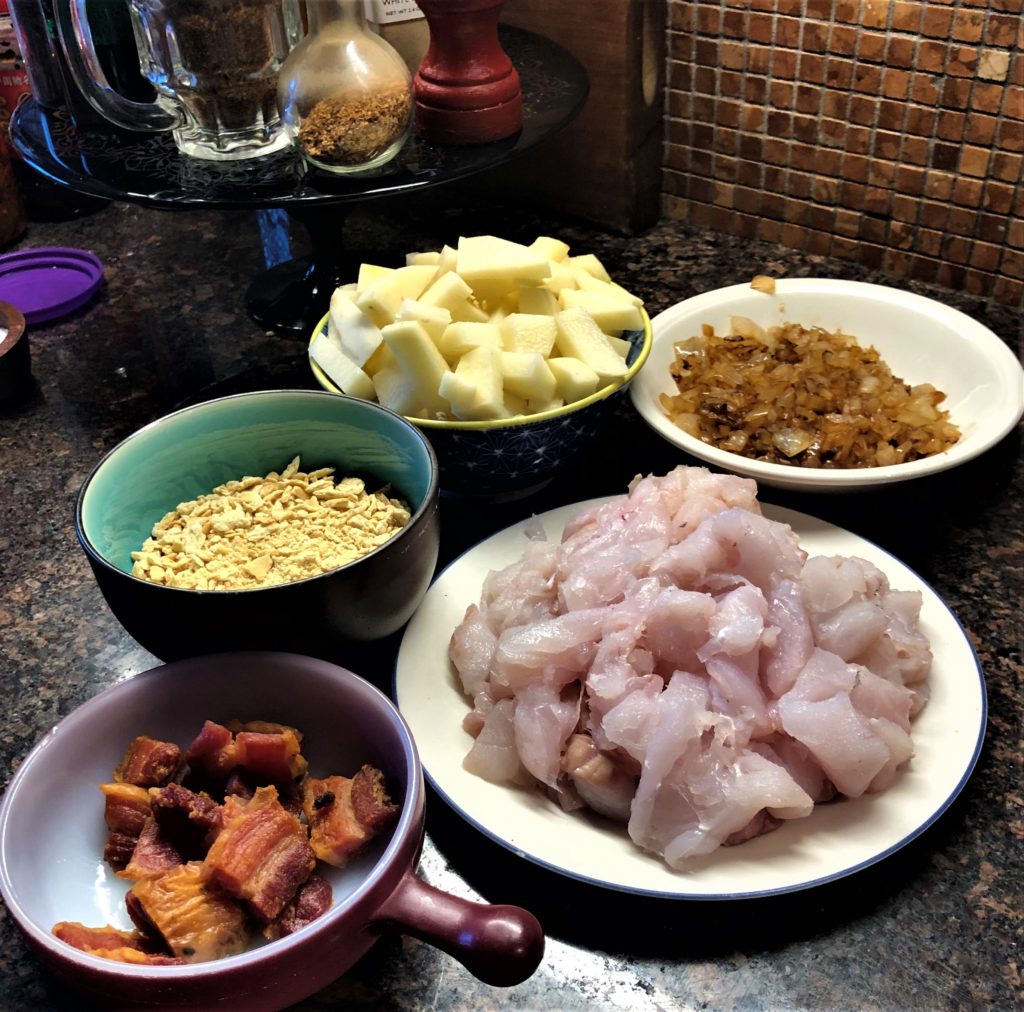 As Mrs. Fisher says, "Having all now prepared," add 1 or 2 tablespoons of olive oil to prevent sticking to the rendered pancetta fat if the pot appears to be too dry, then put in the  fish. Next add the pancetta. Then  a layer of potatoes and then the onions with the sprinkled cracker crumbs. Dot the butter on top of that, sprinkle the cayenne and paprika and that's it. Cayenne is pretty spicy so be careful how much you use.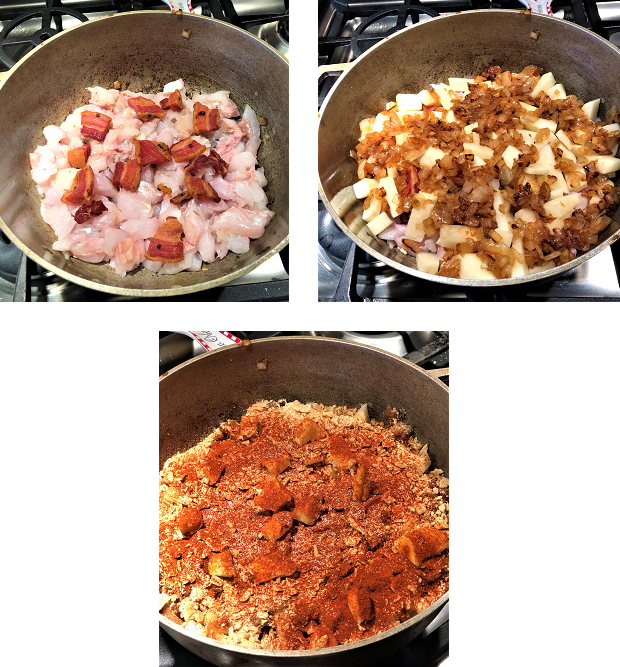 Add 2 cups of water, cover the pot and simmer for one hour on a low heat – don't stir it and disturb the layers.  Check it occasionally and add water if it starts to dry out. Use a ladle when you serve it and be sure to get each layer.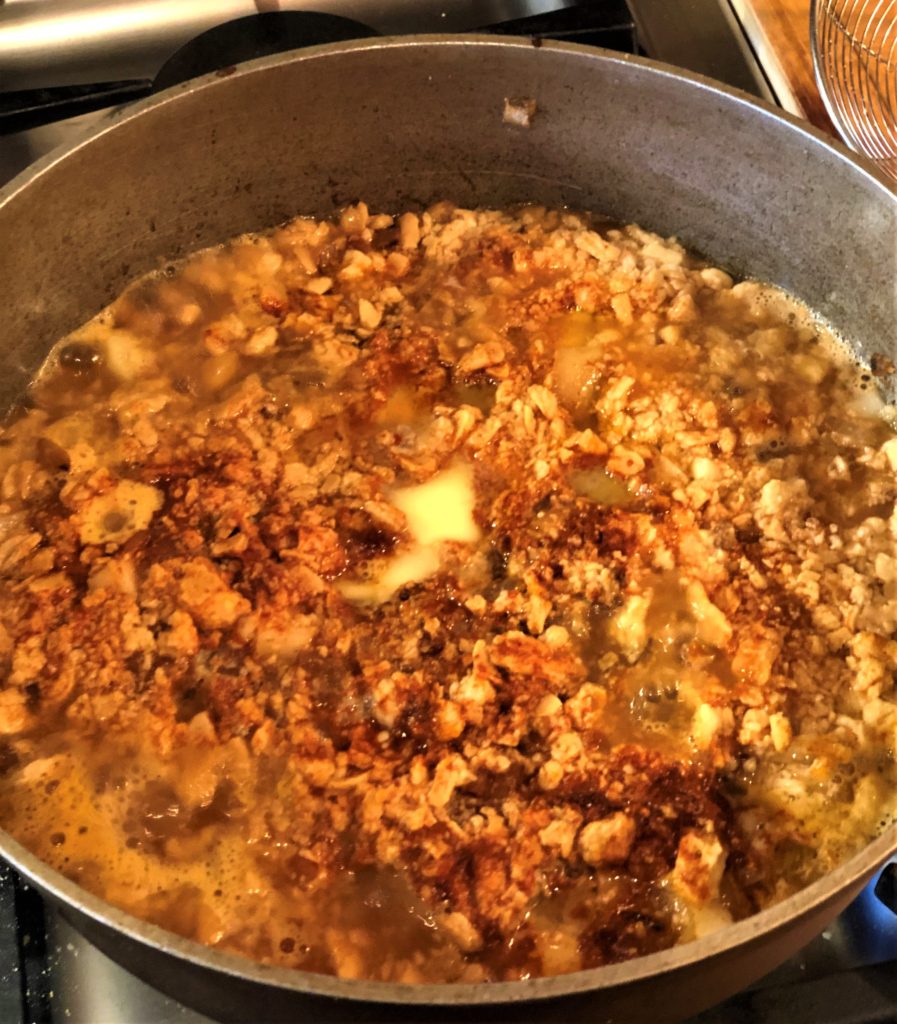 ---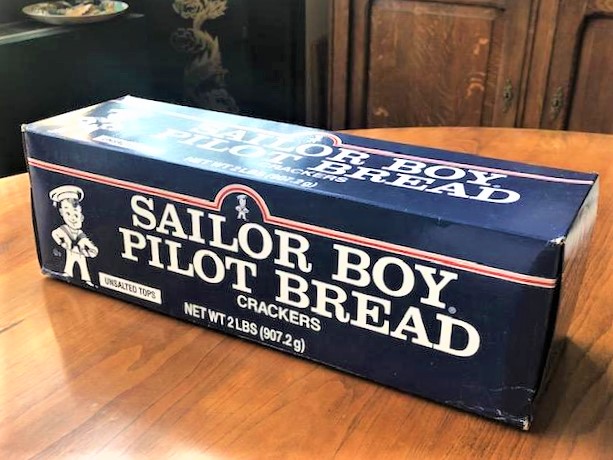 Pilot Bread substitute for sea crackers

Click here for updated GALLERY II