Kitchen 21
Kitchen 21 is a new addition to Coney Island. Not typically what you'd expect but I think it will be a good fit. It's in a landmarked Spanish Revival building on the Boardwalk that opened as a Childs Restaurant in the 1923. In contrast to the exterior, the interior is done in a modern industrial style.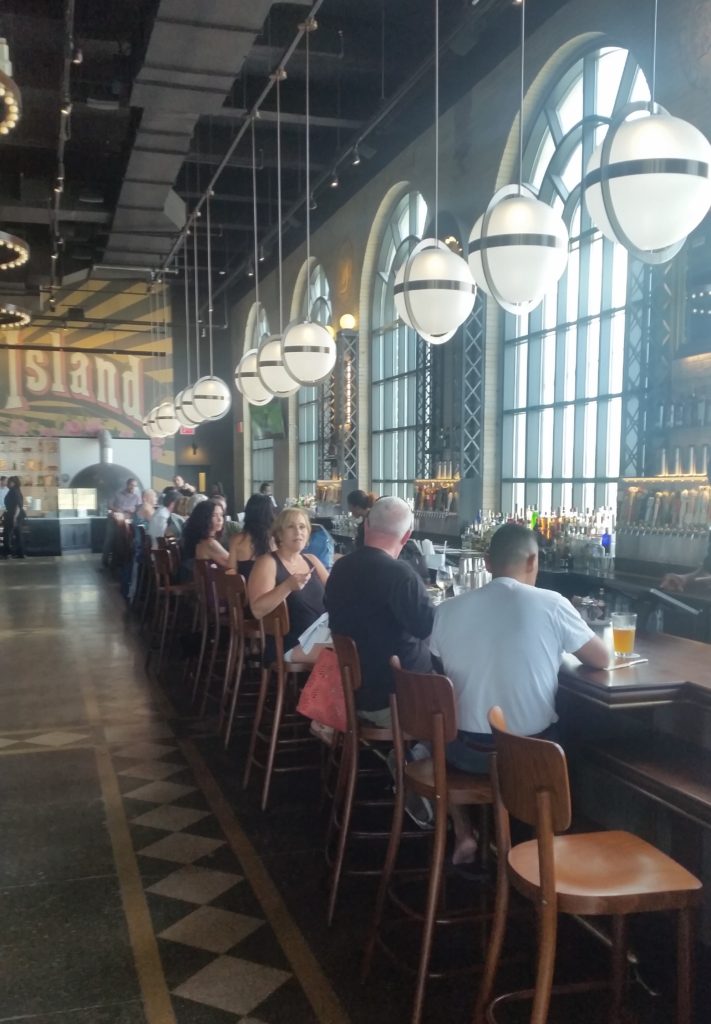 It has a Café for take-out, the Parachute Bar with a great selection of beers on tap, the Community Clam Bar for seafood, the Test Kitchen with food by guest chefs and a rooftop bar. When we were there the crowd was made up of tourists, hipsters and enough Coney Island regulars to keep it real.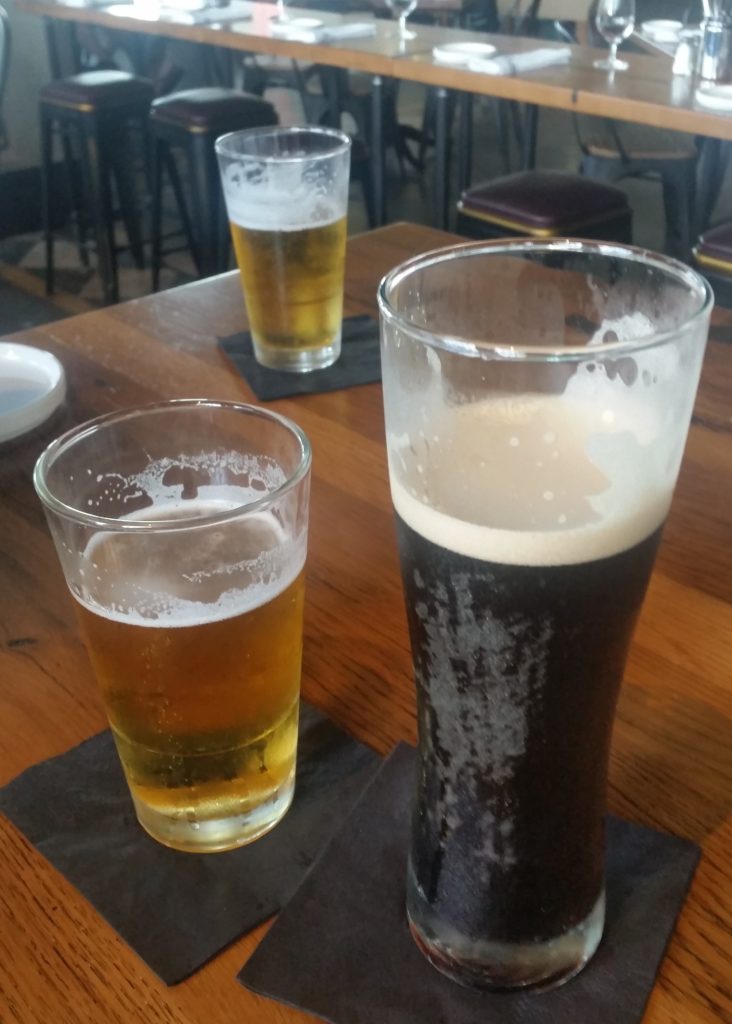 The service was attentive and friendly. We had fried calamari served on a bed of arugula with a sprinkling of balsamic, then lobster rolls done just right.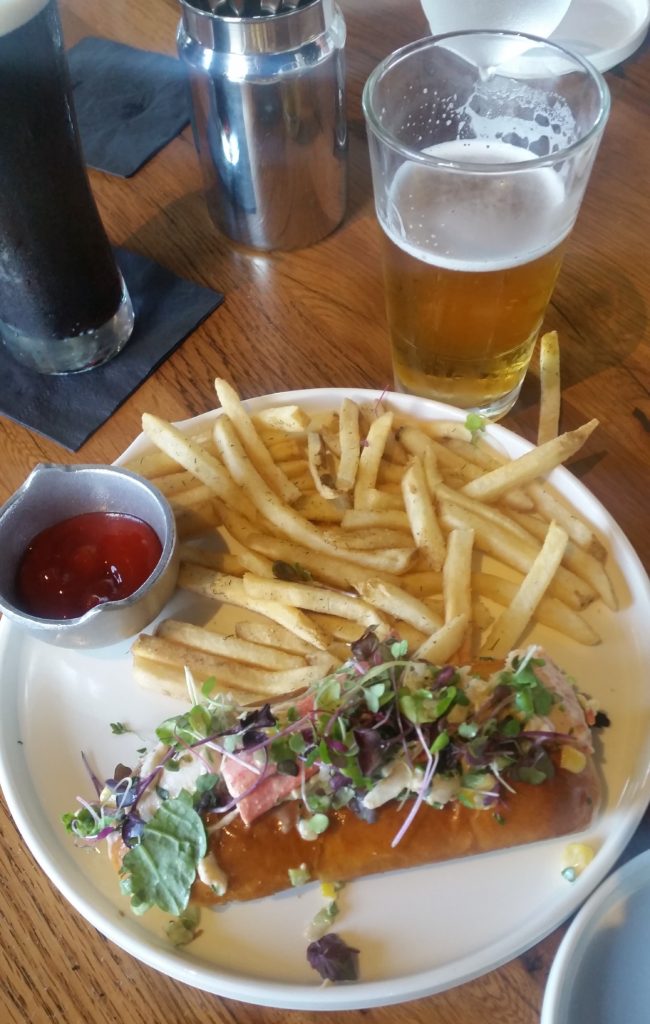 After lunch we went to the roof for a drink – bright and breezy with a view of the Boardwalk, beach and the old Parachute Jump.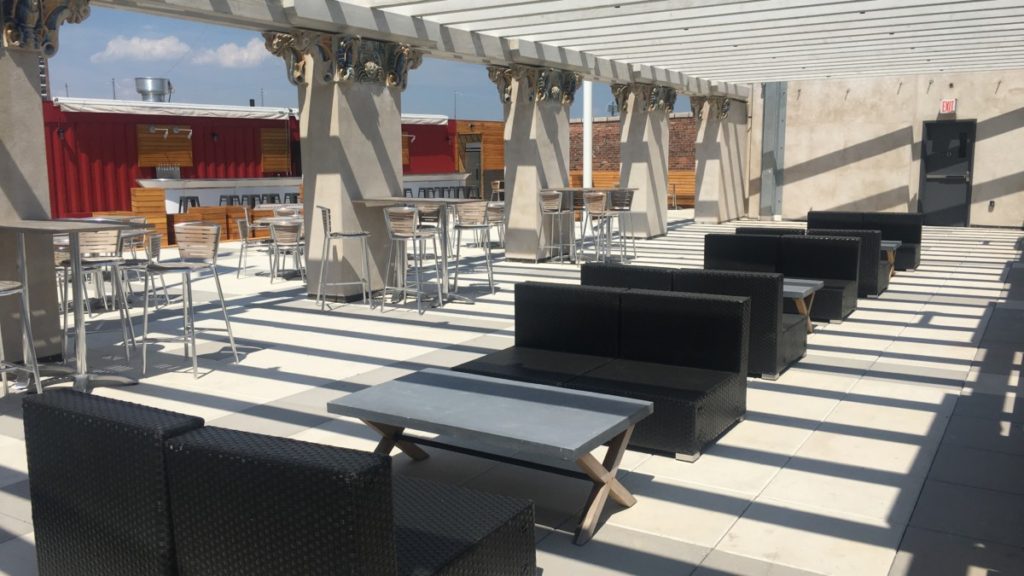 I grew up going to Coney Island and Kitchen 21 is not something that I would have ever expected. I hope they do well because I intend to go back.
---
Kitchen 21 in on the Coney Island Boardwalk at the foot of W. 21st Street.
You can check out their menu here.
For another great and more traditional Coney Island bar- restaurant click here – Ruby's Bar & Grill
---
Click here for updated GALLERY II
Robert Iulo at Yelp