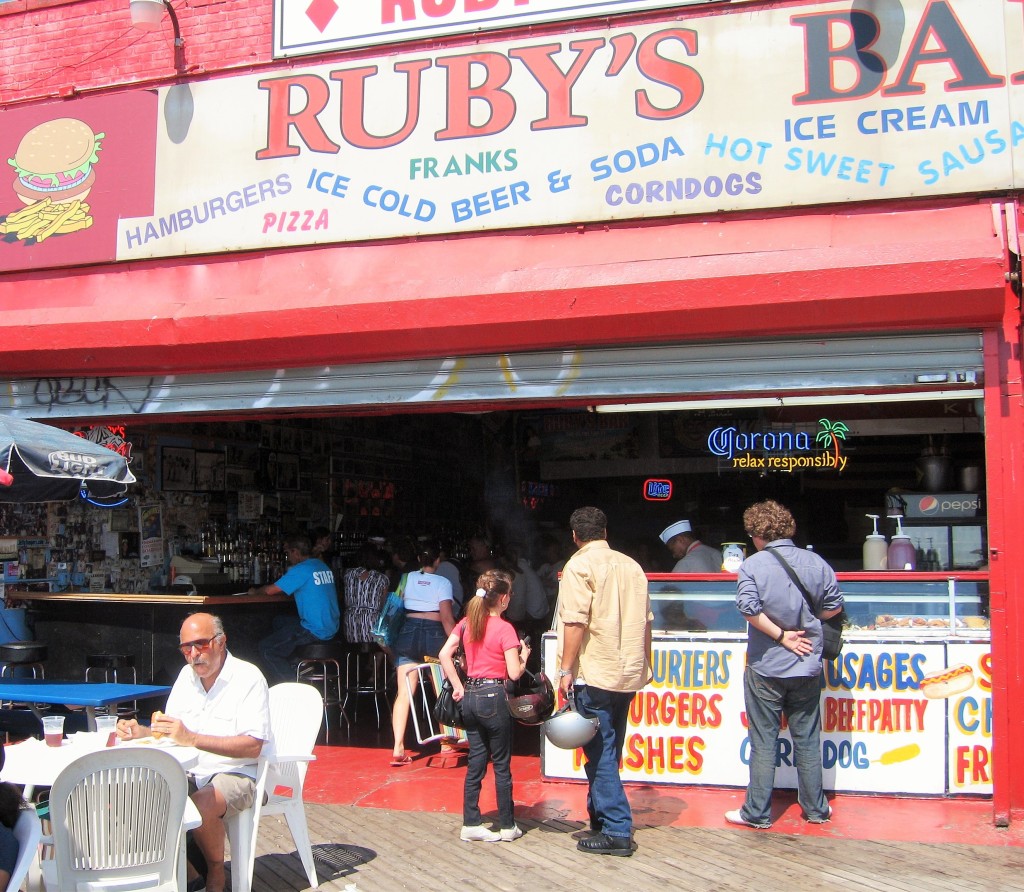 Ruby's Bar & Grill
Ruby's has been on the Coney Island boardwalk since 1934.  The boardwalk used to be lined with bars and restaurants like this but Ruby's is the last man standing. We were worried that when the gentrification of Coney Island started a few years back Ruby's long run would end but, lucky for us it's still there and going strong.
They have a full bar with great beer on tap including Ruby's Amber. Their menu speaks for itself – typical, traditional Coney Island food.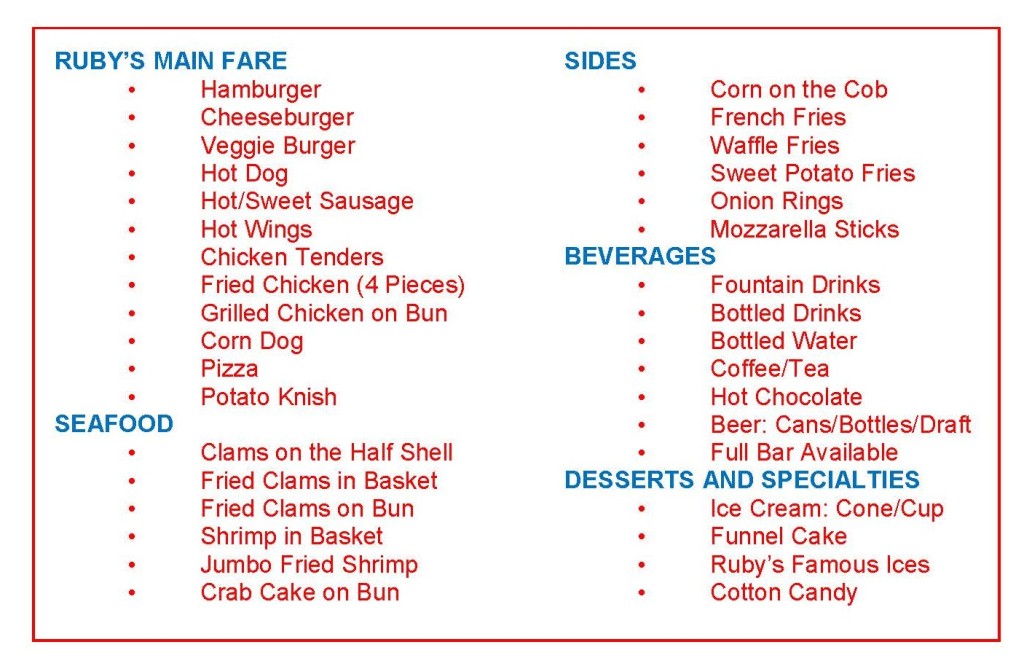 My family's been regulars at Coney Island for a long time. Here's a shot of my uncle, aunt and mother in 1932.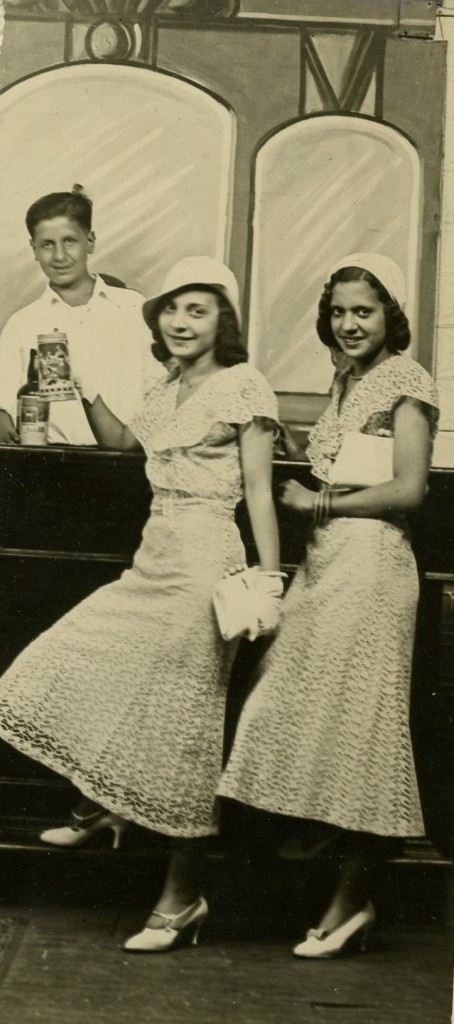 1213 Riegelmann Boardwalk
Brooklyn, NY 11224
718-975-RUBY (7829)