Peperoncini Chicken
This is adapted from a recipe created by Grant Melton that I found in Bon Appetit. It's something like a sheet pan roast but with a couple of extra steps. The chicken retains its crisp skin and the vegetables cook in olive oil, brine, and chicken fat. 

Peperoncini  Chicken – Ingredients:
4 skin on, bone in chicken thighs
Salt and black pepper
4 tbsp. olive oil divided
1 lb. fingerling potatoes, halved lengthwise
10 peperoncini and ½ cup brine
2 finely grated garlic cloves
1 tsp. dried oregano
½ medium red onion thinly sliced
1 celery stalk thinly sliced
2 tbsp. chopped parsley
Preheat the oven to 425o.
Season the room temperature chicken with salt and pepper. Heat 2 tablespoons of oil in a large pan, Place chicken in the pan and cook for 13-15 minutes without turning.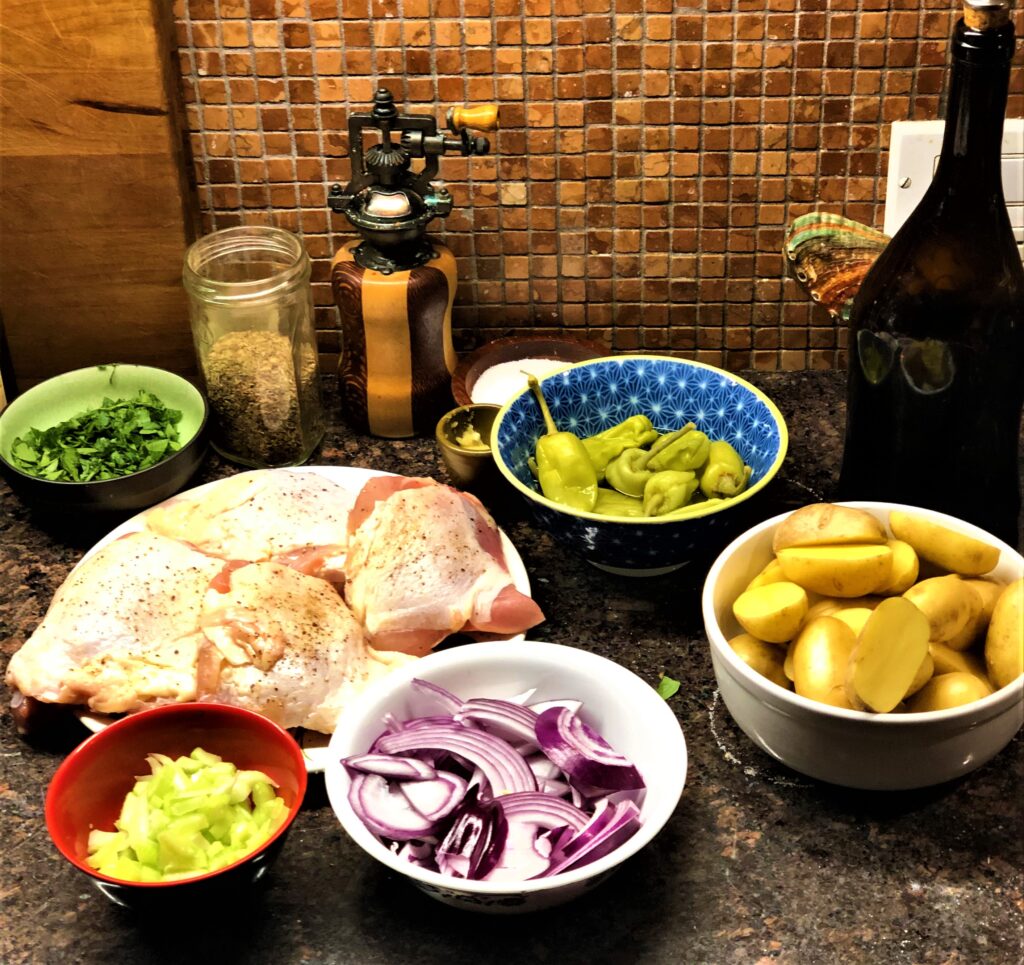 In the meantime, toss the potatoes, peperoncini, garlic, oregano, the remaining 2 tablespoons of oil and salt and pepper in a large bowl. Set aside.
---
Turn the chicken skin side up and arrange the potato mixture around it. Pour the peperoncini liquid around it and give the pan a shake to distribute it. Put the pan in the oven and cook for 40 minutes.
---
When it's done transfer the chicken and peperoncini to a serving dish Place the pan with the potatoes on a burner – medium/high heat. Add the onion, celery, and parsley. Blend and cook for 5 minutes. Pour it over the chicken and potatoes and serve.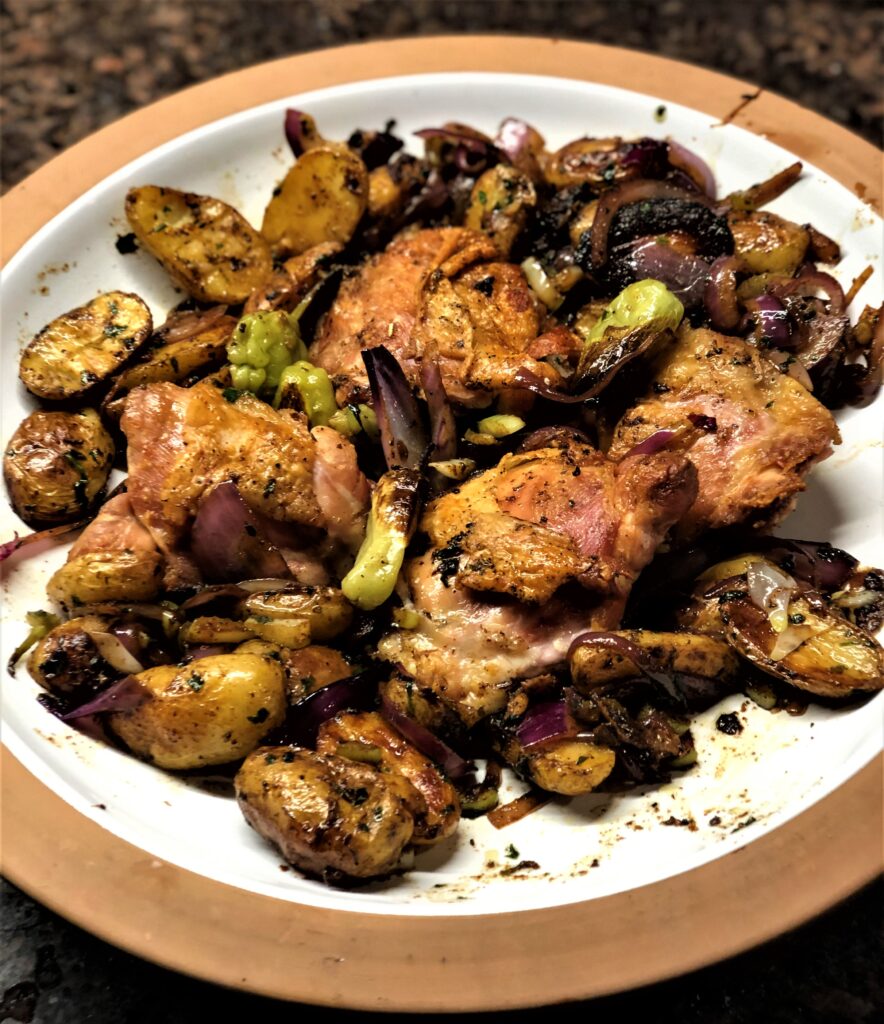 Click here for updated GALLERY
Portfolio and Yelp