Slow Cooker Moroccan Chicken and Chickpeas
After everything is chopped and cut, just put it in the slow cooker and forget it for a few hours. 

Ingredients:
2 – 16 oz. cans of chickpeas drained and rinsed
1 – 15 oz. can of plumb or cherry tomatoes drained
1 red bell pepper cut into 1 inch pieces
1 medium red onion chopped
½ cup golden raisins
2 tbsp. tomato paste
2 tbsp. water
1 tsp. ground cumin
½ tsp. sweet paprika
½  tsp. cayenne (optional)
4 or 5 boneless/skinless chicken thighs cut into 1 in. pieces
2 tbsp. creamy peanut butter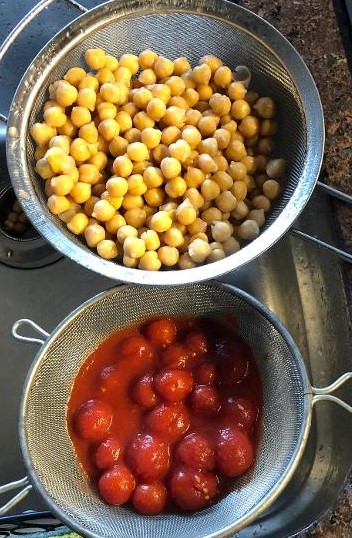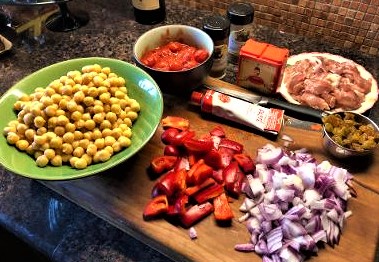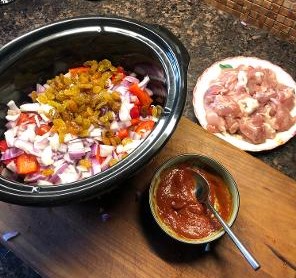 Place ingredients 1 to 5 into the slow cooker.  Mix ingredients 6 to 10 in a bowl, pour into slow cooker and mix well.  Place chicken in an even layer on top.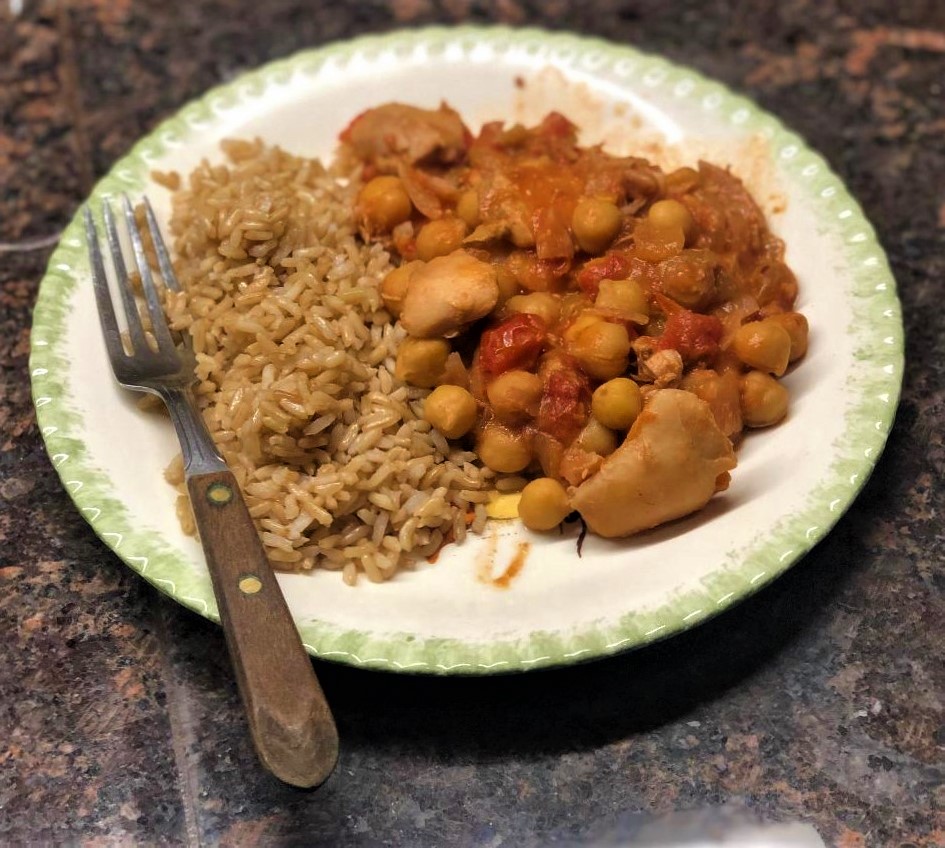 Turn slow cooker on low, cover and cook for 6 hours. Add the peanut butter, mix well and serve with rice or couscous.
Click here for updated GALLERY
Portfolio and Yelp