Peach Upside-Down Cornmeal Cake
The peach season is almost over in New York. I thought I'd make Peach Upside-Down Cornmeal Cake while I still could. It's an almost fool proof recipe but there are a few things to keep in mind.
Use ripe but firm peaches.

Don't overcook the butter-sugar mixture.

Use less sugar in the batter if you want it to taste more like corn bread than cake.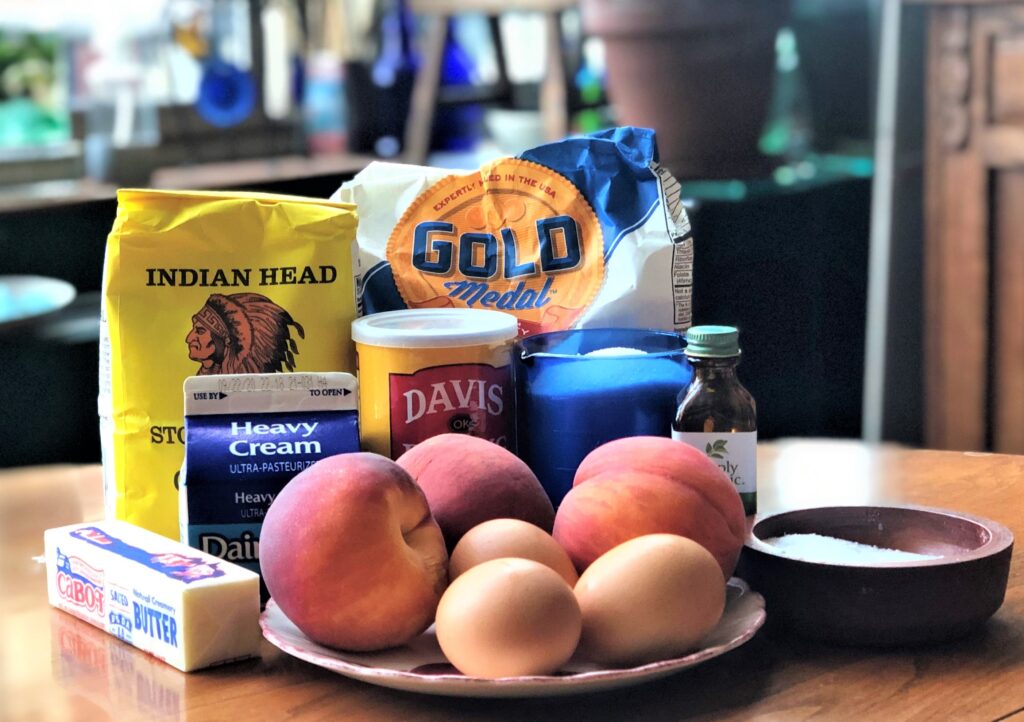 Ingredients:
8 tbsp. room temperature unsalted butter, divided
1/2 cup sugar, divided
3 ripe peaches, sliced into wedges ¼ inch thick
1 cup yellow cornmeal
3/4 cup all-purpose flour
1 tsp. baking powder
1 tsp. kosher salt
3 large eggs
1/2 teaspoon vanilla extract
1/2 cup heavy cream
Preheat the oven to 350o.

Place 4 tbsp. butter in a 10-inch cast iron pan on medium heat. Add ¼ cup of the sugar and stir until it melts and begins to color – about 4-5 minutes. Remove the pan from the heat and place the peach slices around its edge and cover the bottom in one layer.

---
Mix the cornmeal, flour, baking powder, and salt in a bowl. Cream the remaining 4 tbsp. butter and ¼ cup of sugar in another bowl. Beat each egg and add one at a time and mix into the creamed butter. Now mix in the vanilla and cream.
Combine the dry and wet ingredients. Spread the batter over the peach slices in the pan and smooth it out with a spatula.
---
Bake for 20-25 minutes until the top starts to color. Let the skillet cool for 10 minutes then run a knife around the edges of the pan to loosen the cake. Cover the pan with a large plate and flip it over. Tap on the bottom of the pan and let it rest for a few minutes while everything settles then remove the pan. It's a perfect desert but I like it for breakfast.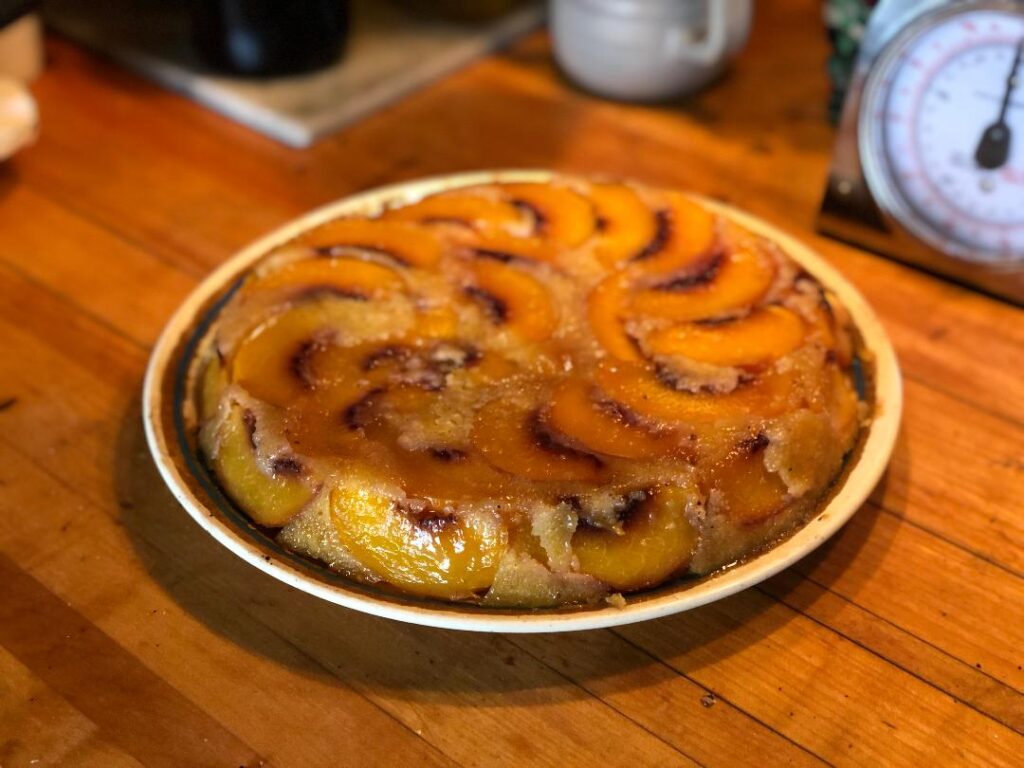 Click here for updated GALLERY
Portfolio and Yelp