Chicken with White Beans, Spinach and Lemon
I adapted this from an Alison Roman recipe that I found in the Food Section of the New York Times.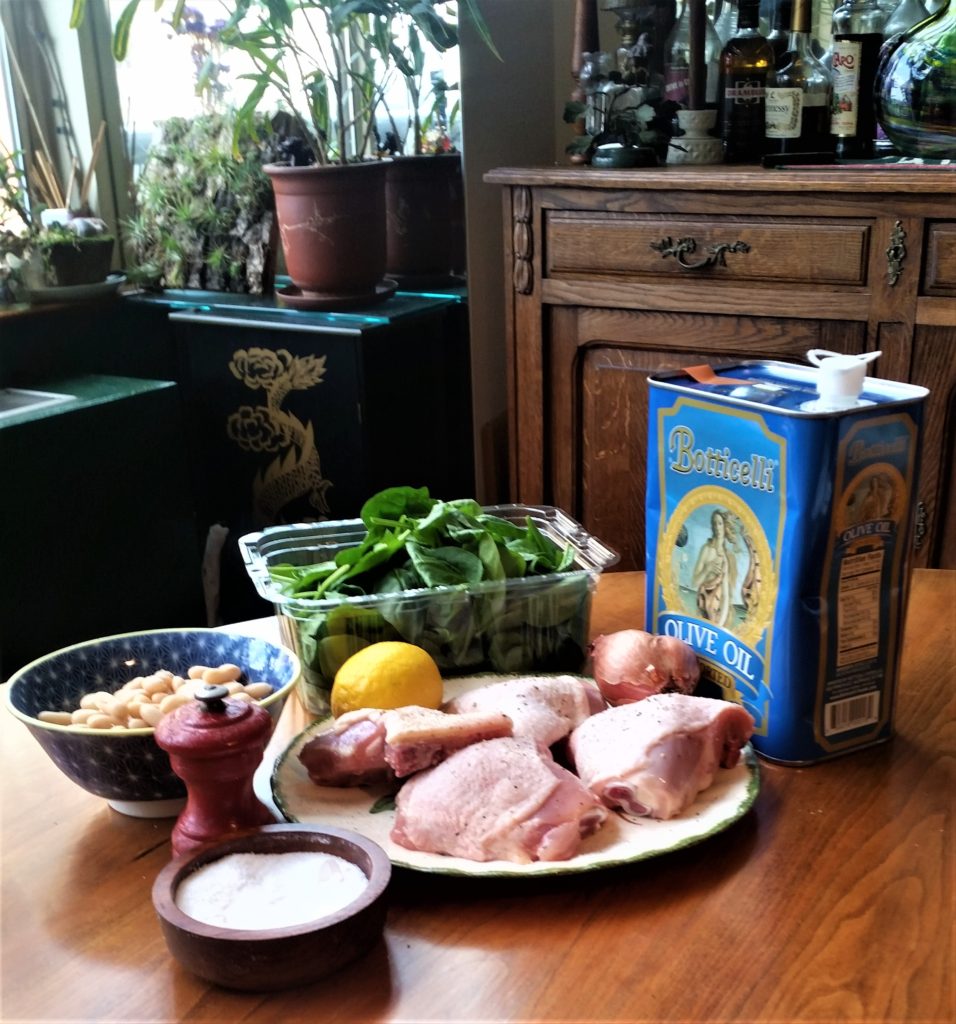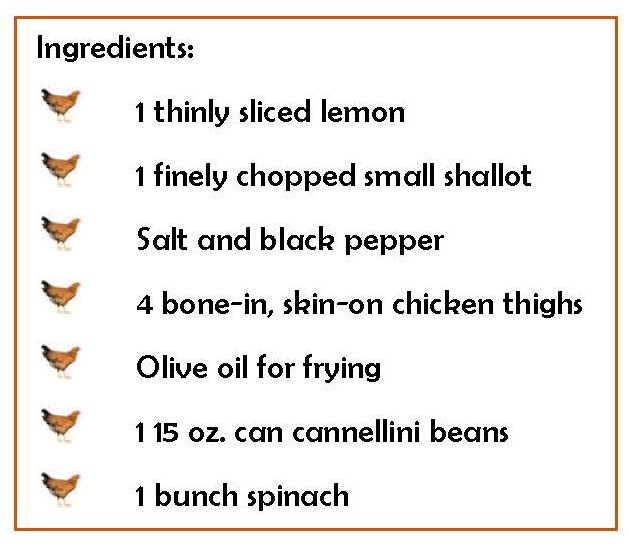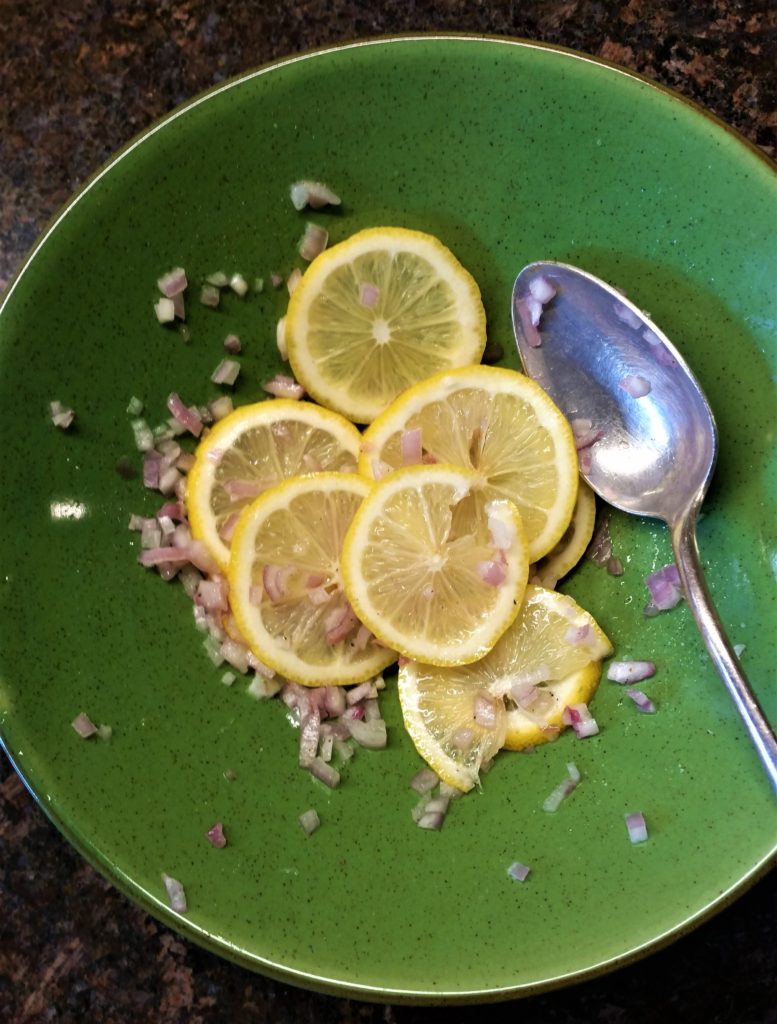 Mix the lemon and shallots in a bowl with salt and black pepper. Season the room temperature chicken with salt and black pepper. Cook, turning until both sides are deeply browned. Remove the chicken to a bowl and leave all the fat behind.
Add the lemon shallot mix to the pan and cook until the lemon starts to brown.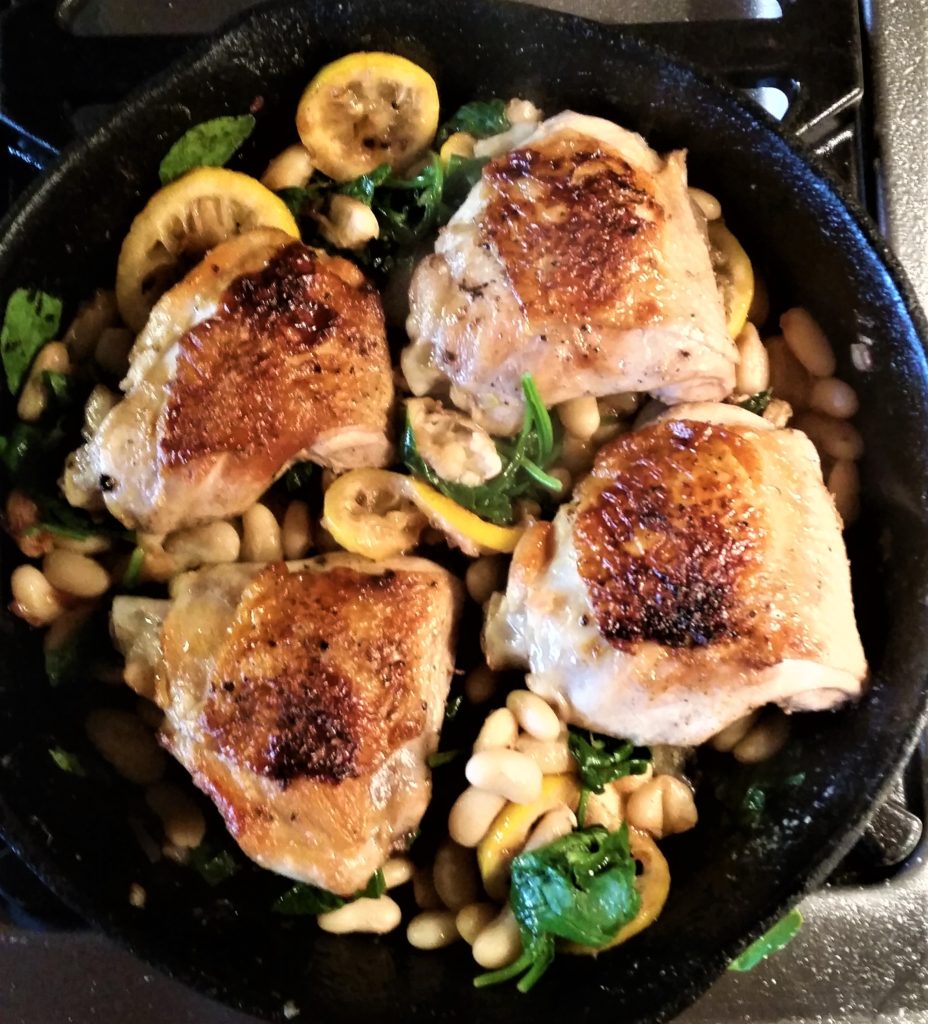 Add the spinach to the pan with salt and black pepper and a 1/3 cup oil, cover and lower the heat until it starts to wilt.  Add the beans and mix gently so you don't mash them. Return the chicken to the pan for a few minutes and serve.
---
Click here for updated GALLERY II