Filomena's Fettuccine with Alici and Tomato Sauce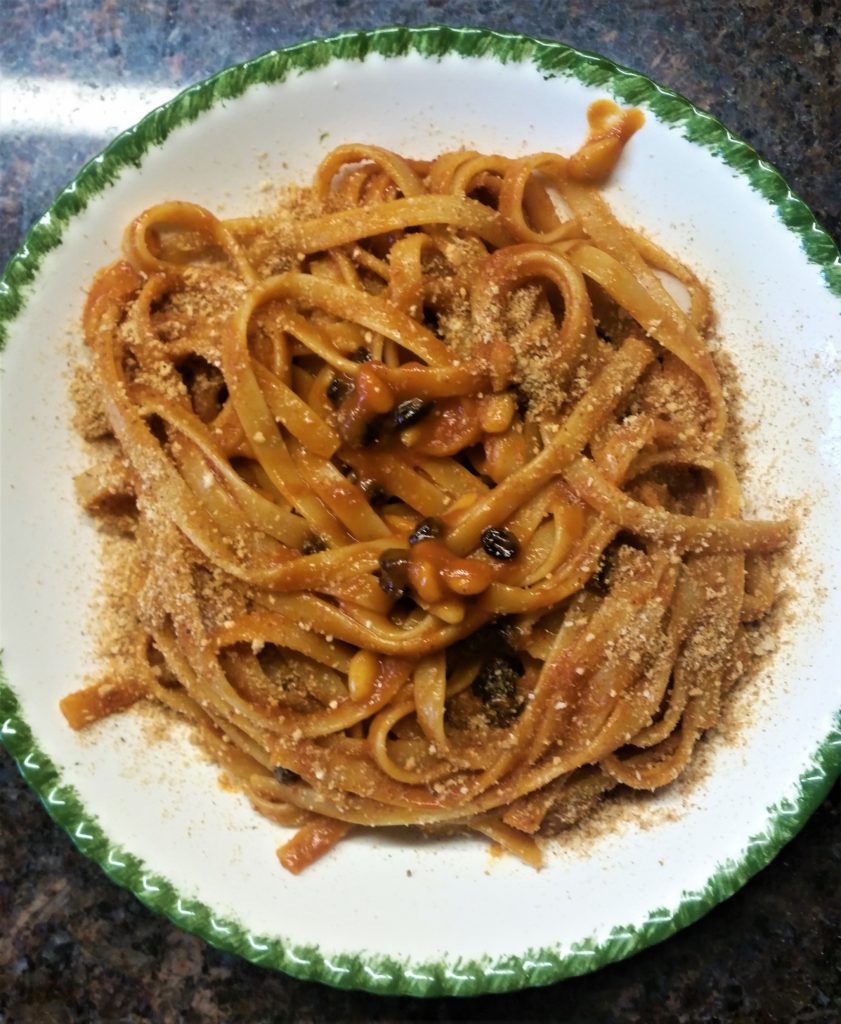 A few weeks ago, I posted a recipe for Anchovy Tomato Sauce that I got from a pizzeria chef I know.  I thought it was pretty good. A friend of mine showed it to his Sicilian grandmother who, to put it mildly, didn't approve of it. The differences in the two recipes don't seem too extreme to me but to her, there's a world of difference. Out of respect for Nona Filomena, I'm posting her recipe. I tried them both and prefer Nona's.
Filomena didn't exactly give me a breakdown of ingredients and preparation so I'll paraphrase our phone conversation and fill in a few blanks.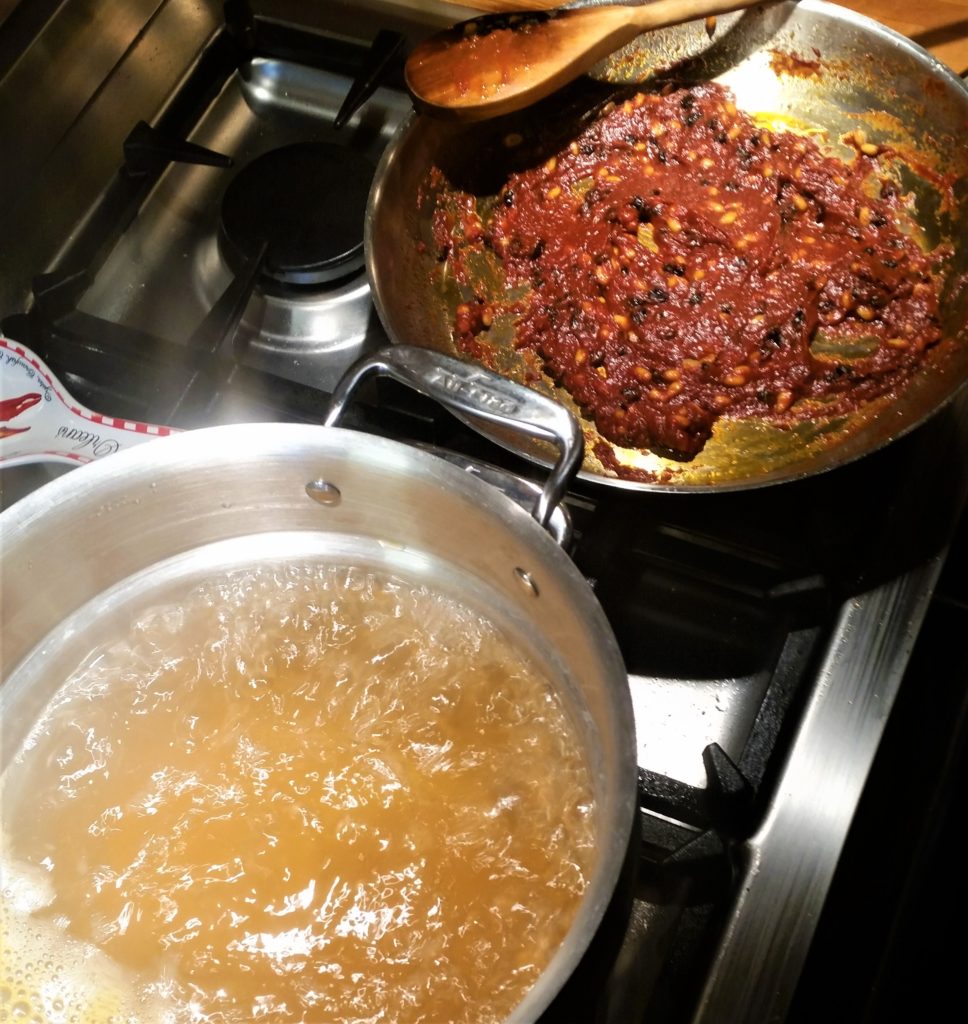 "You start with a small can of alici (anchovies) in a frying pan with some oil (olive). When they start to dissolve, put in your garlic (2 cloves) finely chopped so you don't mistake it for a pinole. You cook that a little bit (5 minutes)and then put in a small can of paste (6 oz.). Stir it until it absorbs the oil and then a little of the pasta water to thin it, but not too much. Put in the pinoles (pine nuts) and currants (about 1/3 cup each). Now, a little sugar (two teaspoons) to cut the acid of the tomatoes. Let it cook until it's done (about 20 minutes) and maybe if you need it, a little more pasta water. You should taste it then. There's probably enough salt from the alici but if you like it salty you might want more. No cheese with this but you put a bowl of fried breadcrumbs on the table and people help themselves."
A few of Nona Filomena's comments:
No parsley in this sauce. It doesn't belong.
You make this with fettuccine. No other kind of pasta.
You don't put the toasted breadcrumbs in the sauce as it's cooking because they get soggy. You want them crisp.
It's all right to finish cooking the fettuccine in the sauce but if you're making two or three pounds when the whole family is coming, you don't have to do that.
No red pepper in this – just black.


---