Wall Street Journal Recipes
My friend Joe gave me two recipes, one for sausage and peppers and the other for gnocchi, that he found in the Wall Street Journal of all places. When I hear Wall Street Journal I think of finance, markets and banking, not Italian recipes. I tried them and they were both very good.
Sausage and Peppers
You can make sausage and peppers by simply frying some sausage and peppers. But a little extra effort can make it something special. In this version by Chef Mashama Bailey of the Grey, in Savannah,  the key ingredient is the vinegar. It really brightens up the flavor. I adjusted her recipe down a bit from four lbs. of sausage to one.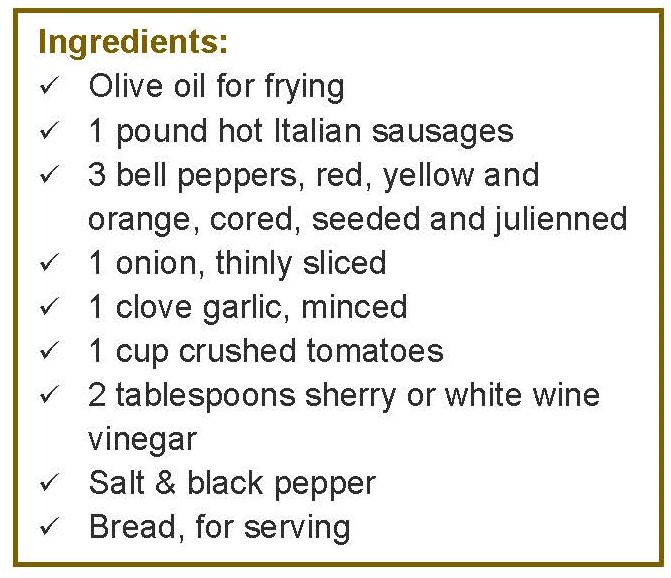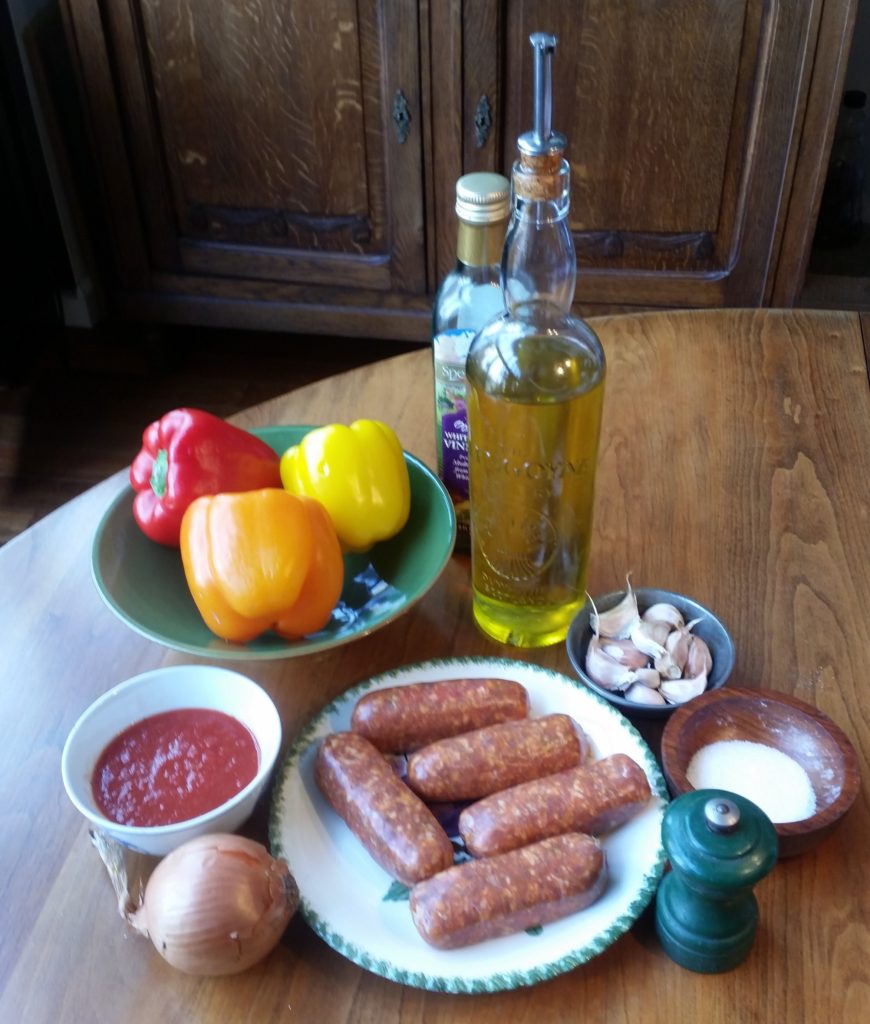 Cook sausages until browned on all sides. Remove them and set aside. In the same pot, add peppers, onions and garlic. Sauté until vegetables soften, about 15 minutes.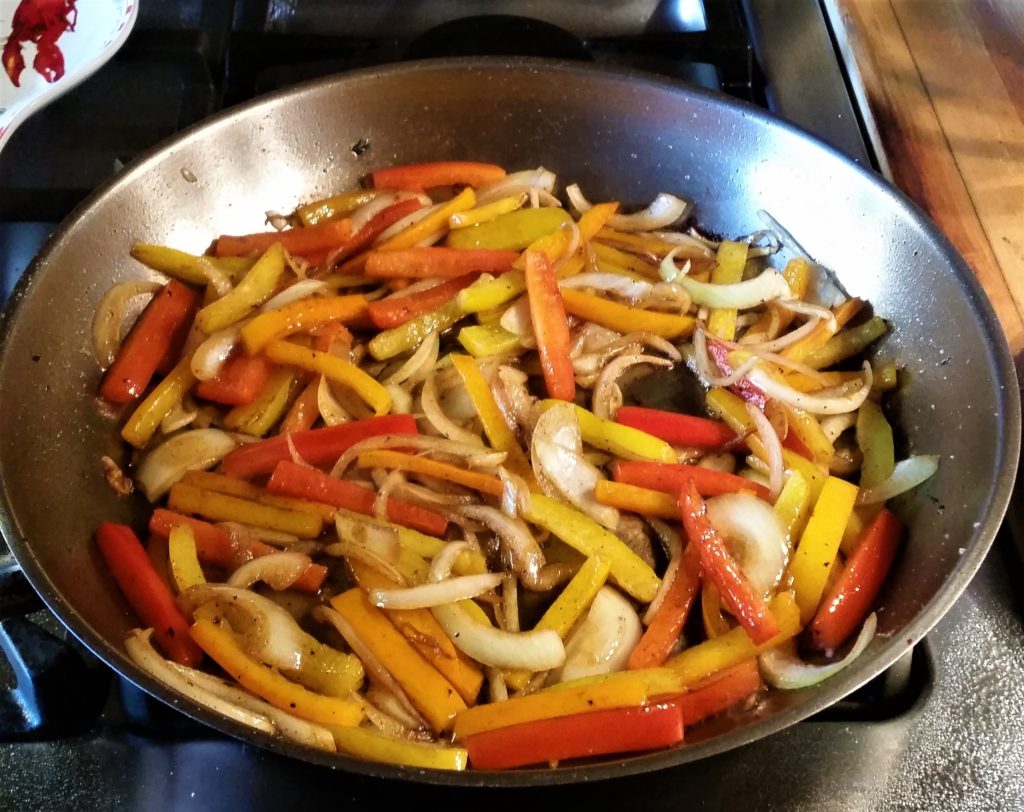 Stir in tomatoes and vinegar. Return sausages to pot and stir gently to coat. Simmer until tomatoes reduce, adding splashes of water if pot looks dry.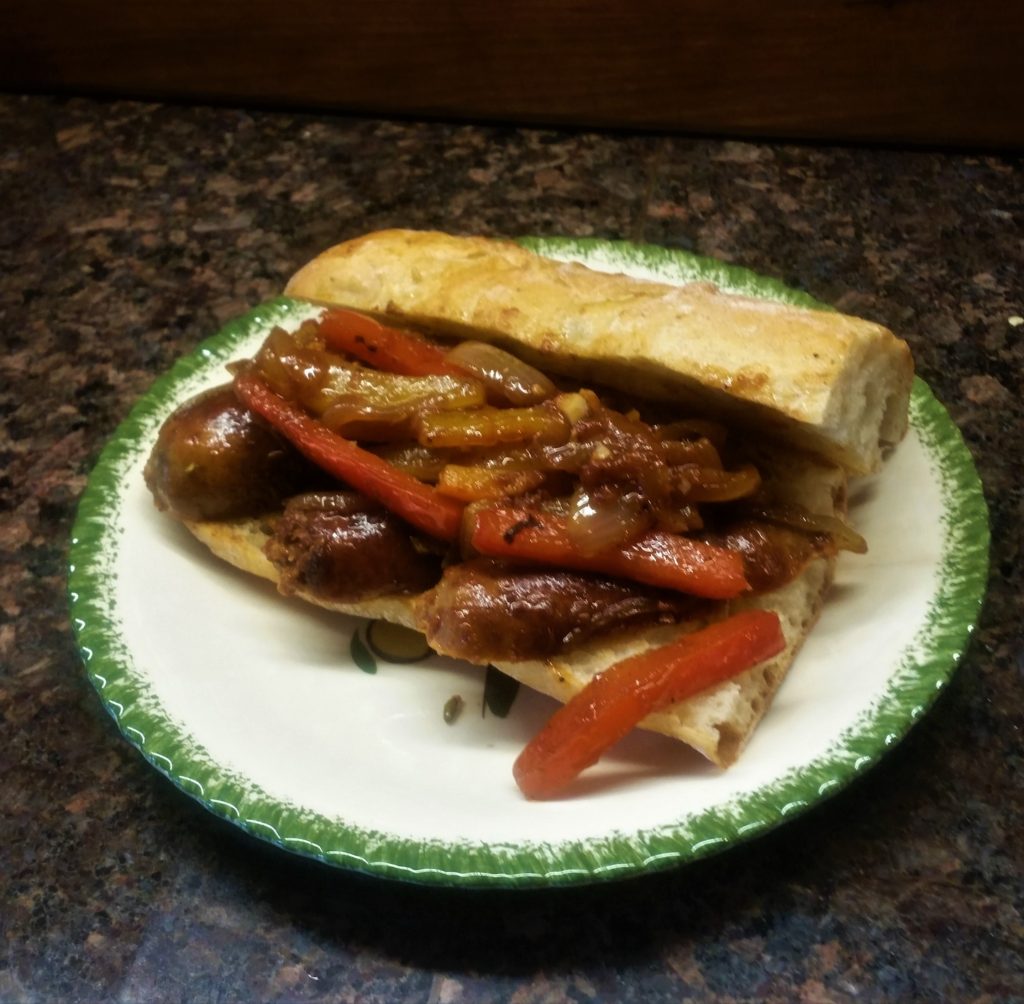 ---
Gnocchi
Until I saw this recipe from Gail Monaghan, gnocchi were round, made with potatoes and boiled. Here they're square, made with semolina and baked in the Roman style. The finished product reminded me of polenta. You can serve these with different kinds of sauce. We used a simple marinara.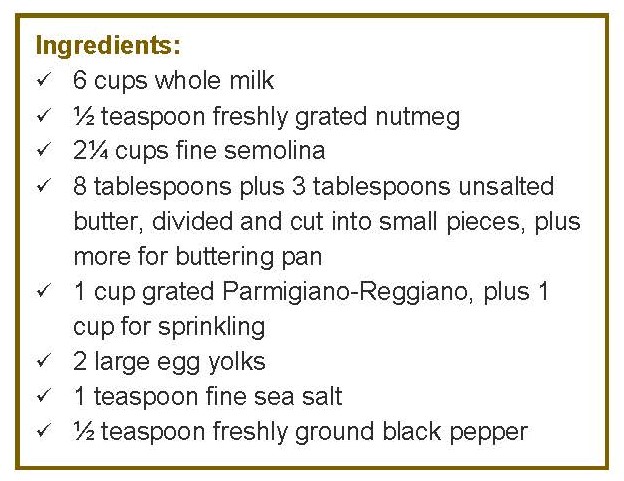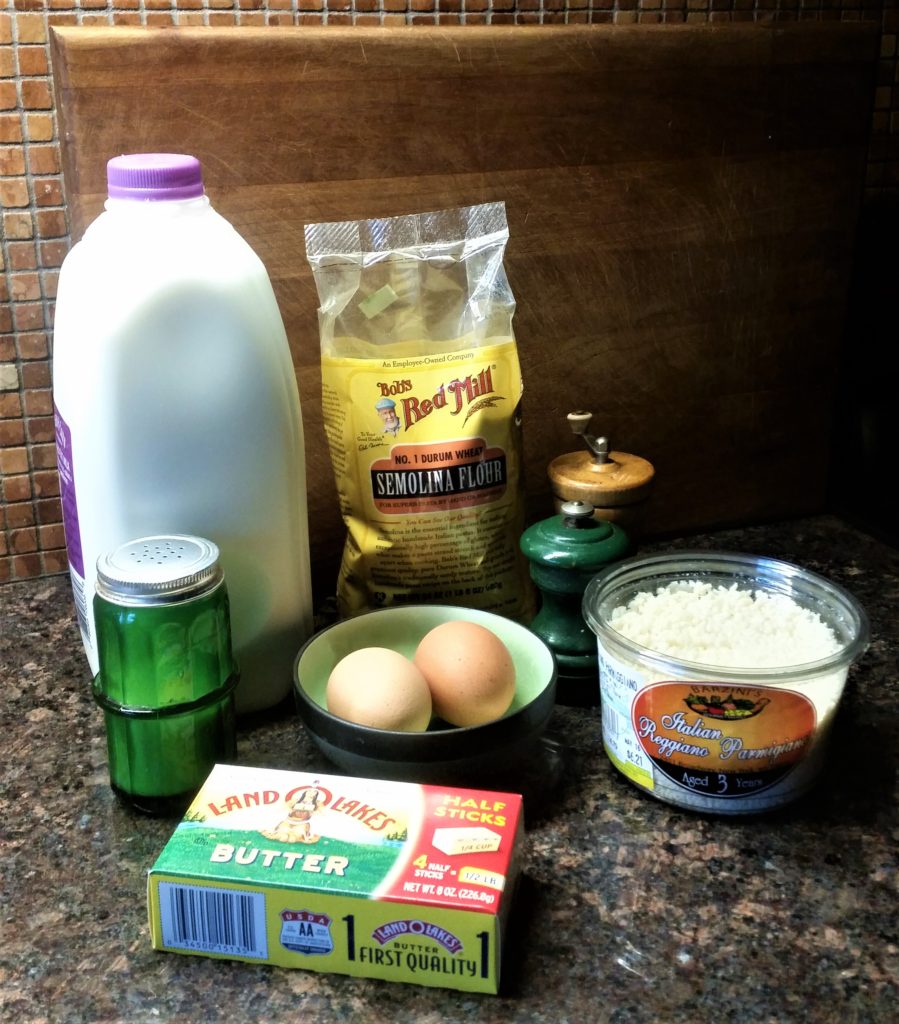 Bring milk and nutmeg to a simmer. Off heat, whisk in semolina. Cook over low heat, stirring, until mass pulls away from pan, 3 minutes. Off heat, stir in 8 tablespoons butter, 1 cup cheese and yolks. Season with salt and pepper. Pour hot semolina mixture onto a foil-lined, buttered sheet pan. Use an offset spatula to spread mixture into an even rectangle ½ -inch to 1-inch thick. Refrigerate at least 30 minutes. Preheat oven to 500 degrees with rack in the highest position. Use a sharp knife or pizza wheel to cut semolina into 2-inch squares.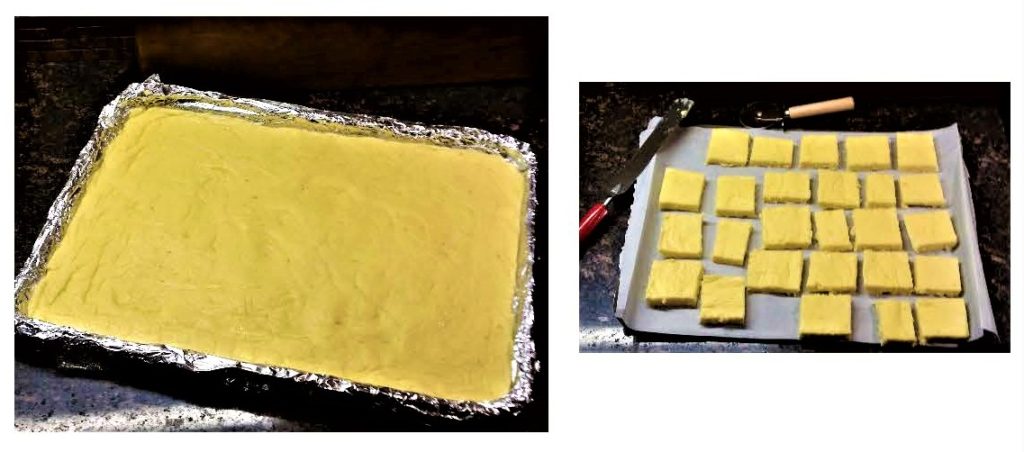 Set gnocchi ½-inch apart on a parchment-lined sheet pan. Dot with remaining butter and sprinkle with Parmesan. Bake until golden, 15 minutes. (a minute or two under the broiler at the finish isn't a bad idea)