Family Dinner
A family dinner – click on the links for the recipes.
---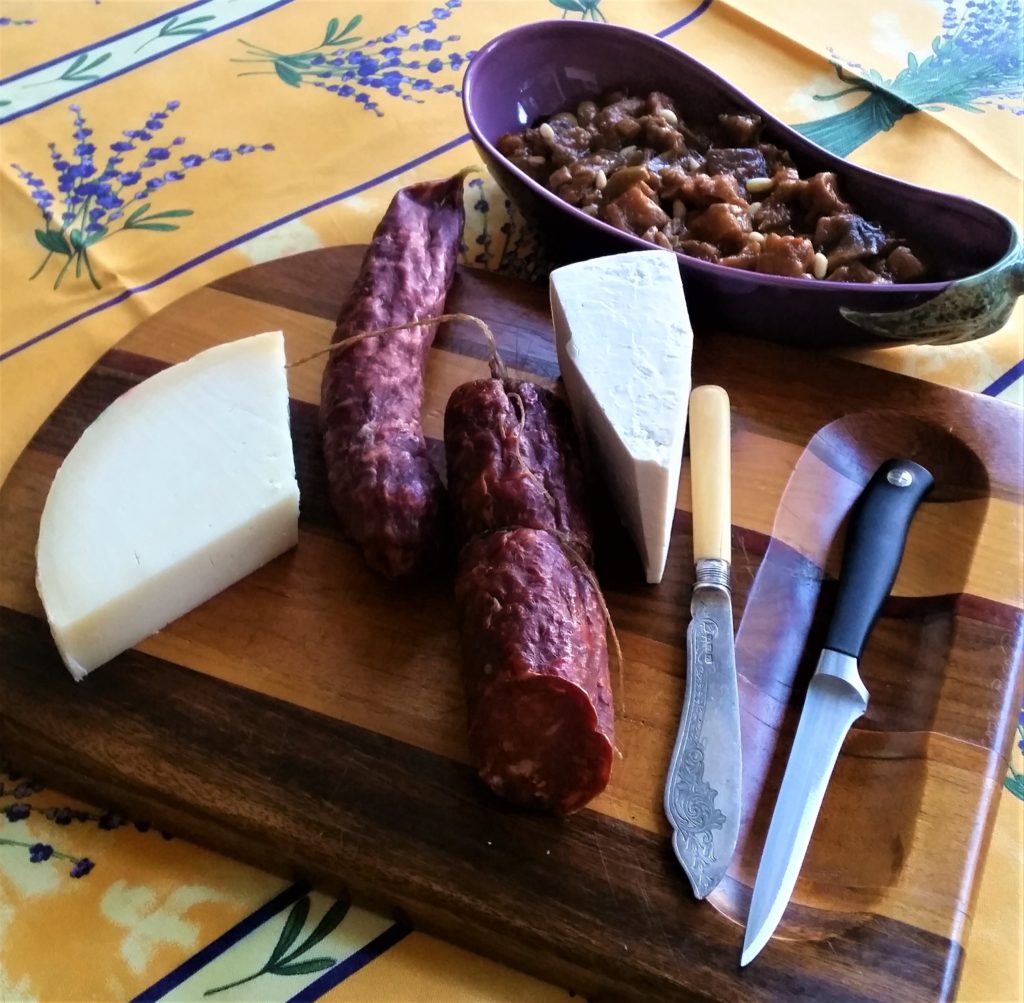 Antipasto – We started with some cheese, suprasade and caponata.
---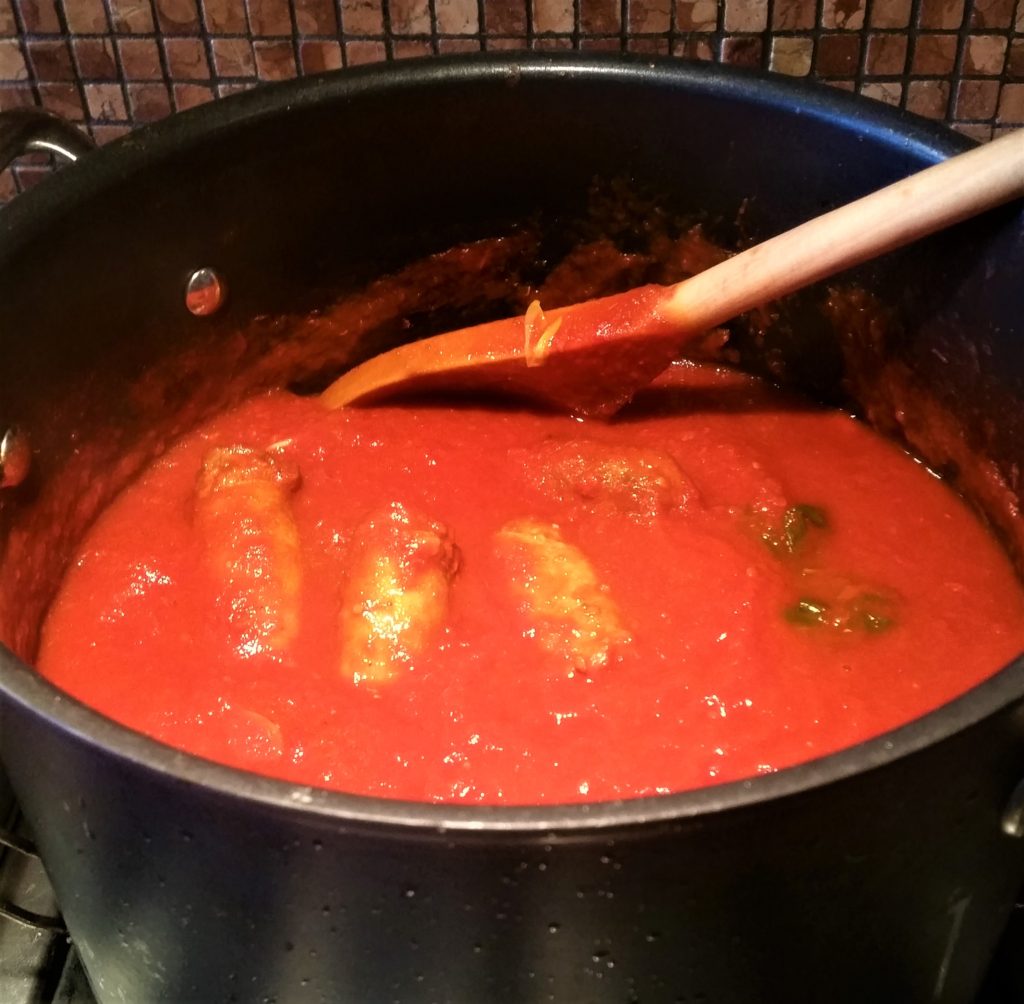 Sunday Gravy – It doesn't heave to be Sunday for Sunday gravy – pasta and meat simmered in the gravy. This time it was hot pork sausage and beef short ribs.
---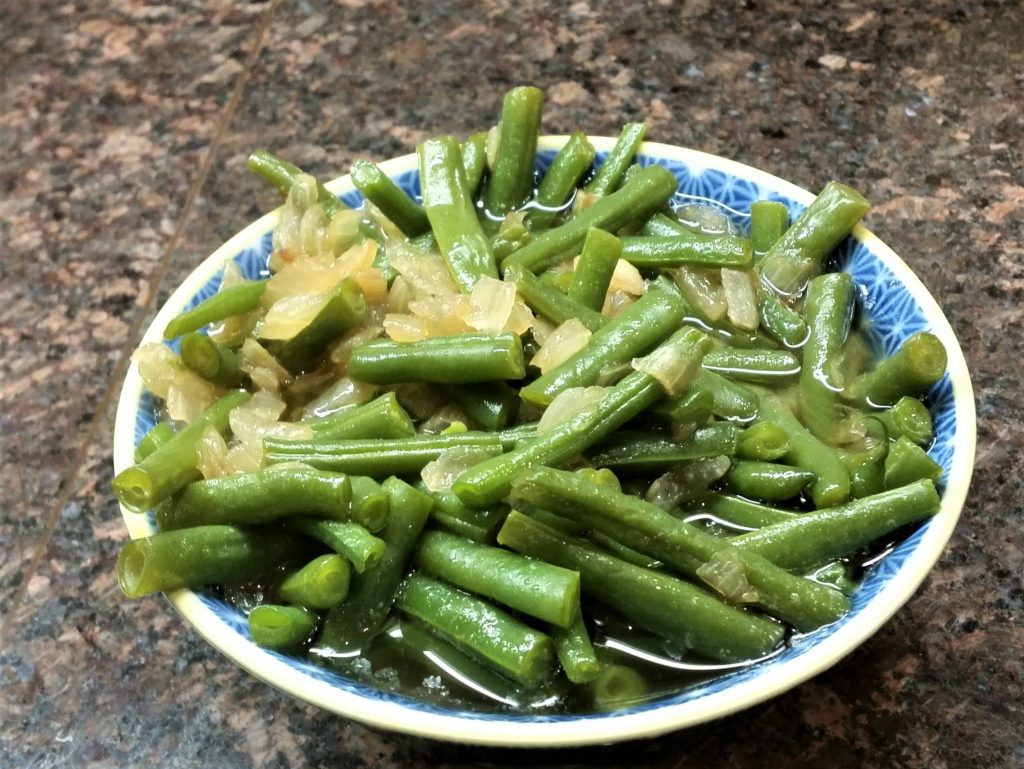 Gladiatore String-Beans – A very old recipe.
---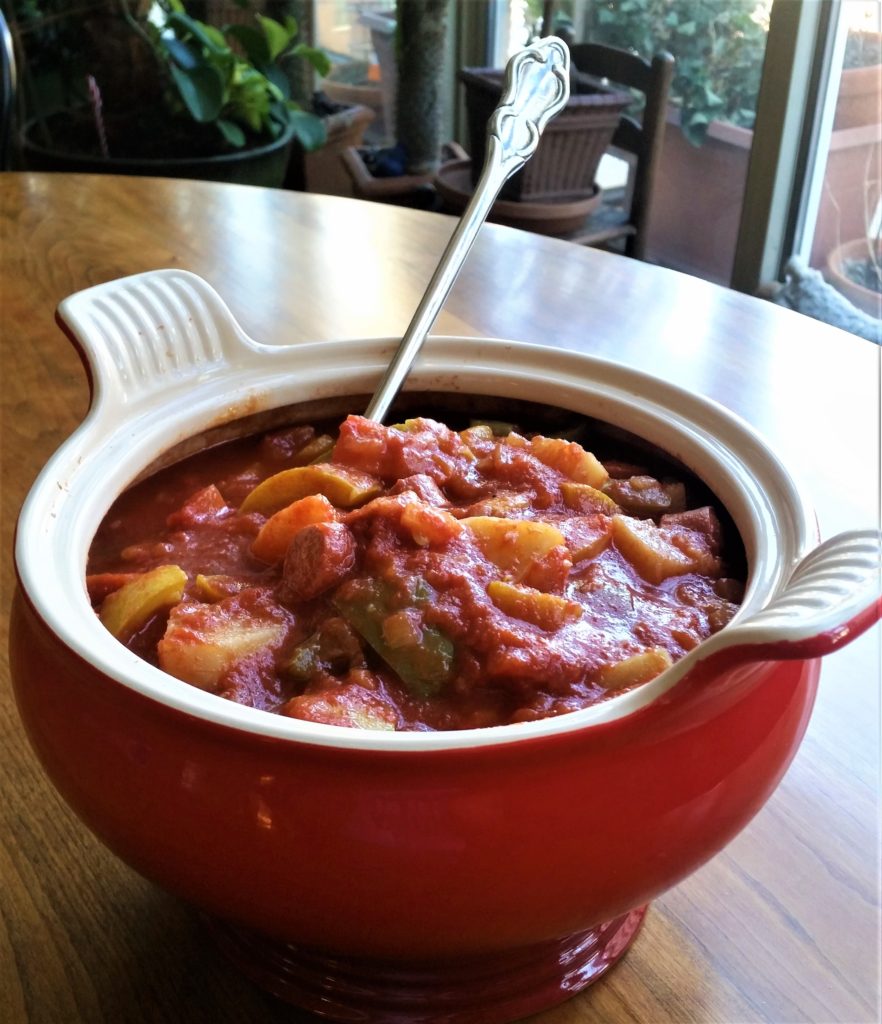 Giambotta – This is a vegetable stew with a twist.
---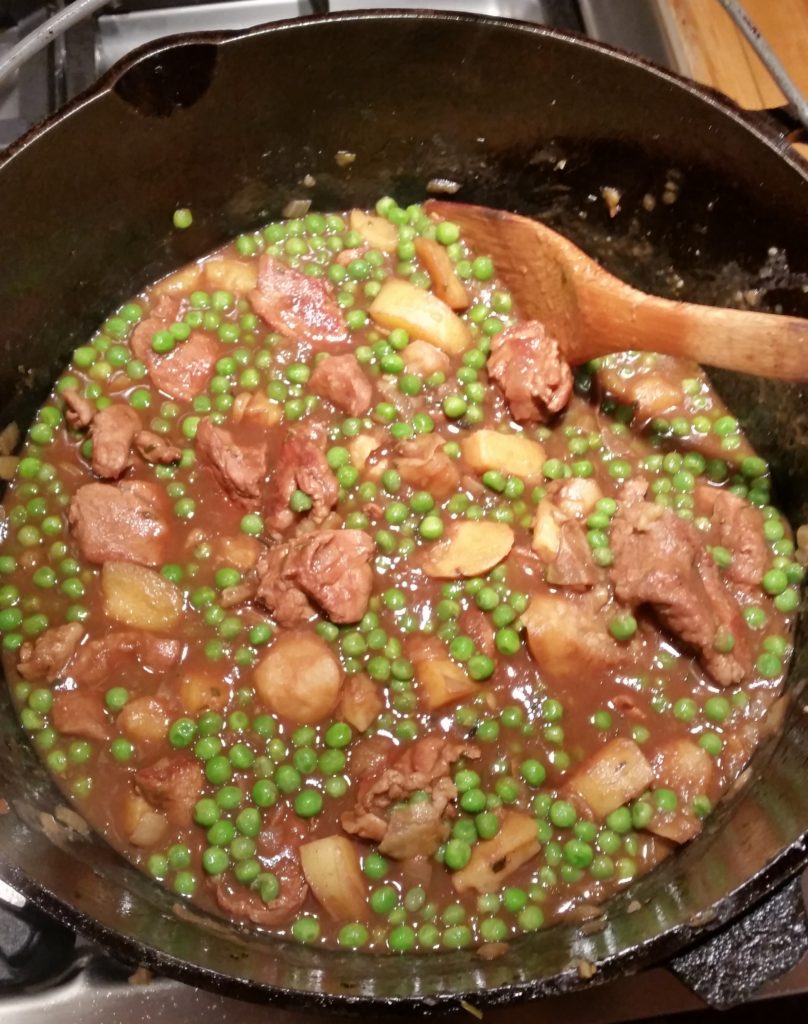 Spezzatino con Piselli – The main course, veal stew with peas.
---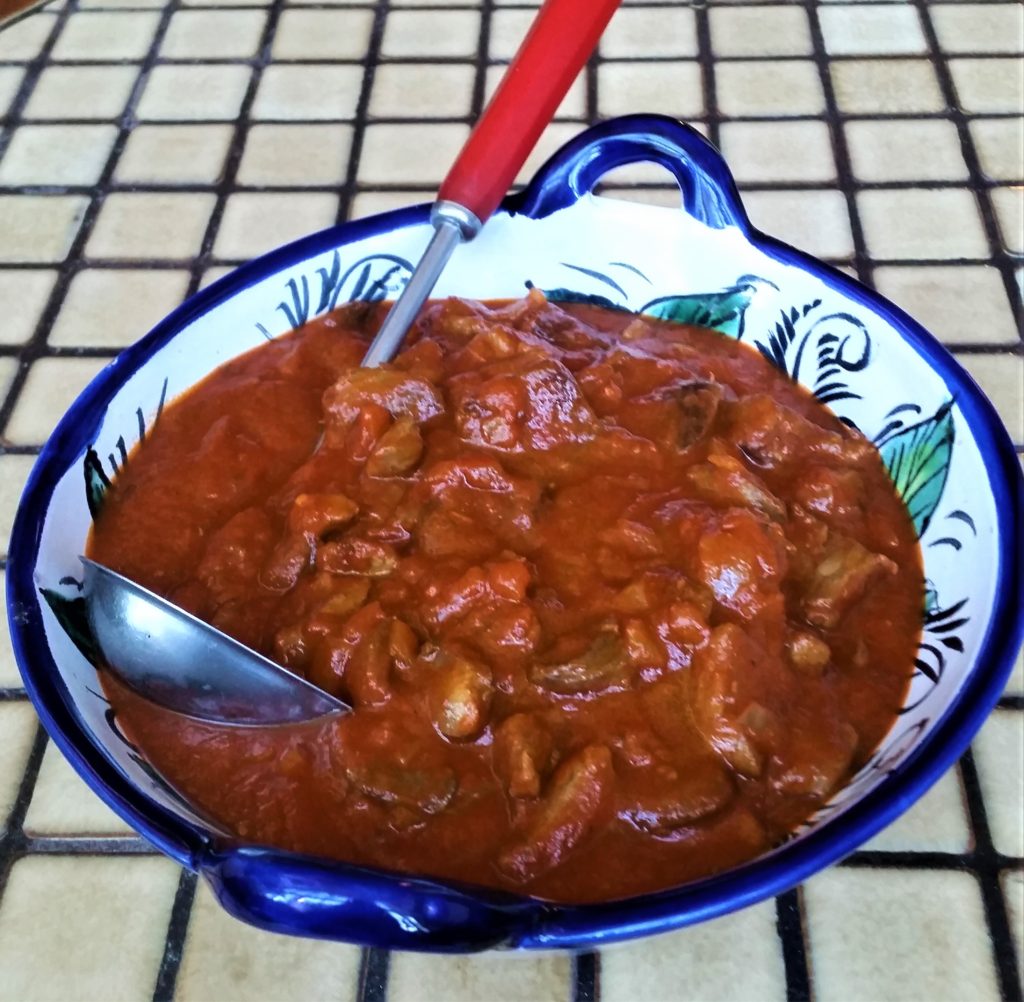 Soufritte – This was one of my mother's specialties. Her's was made with beef heart and lungs, and calve's liver. I use liver but with chicken hearts and sirloin.
---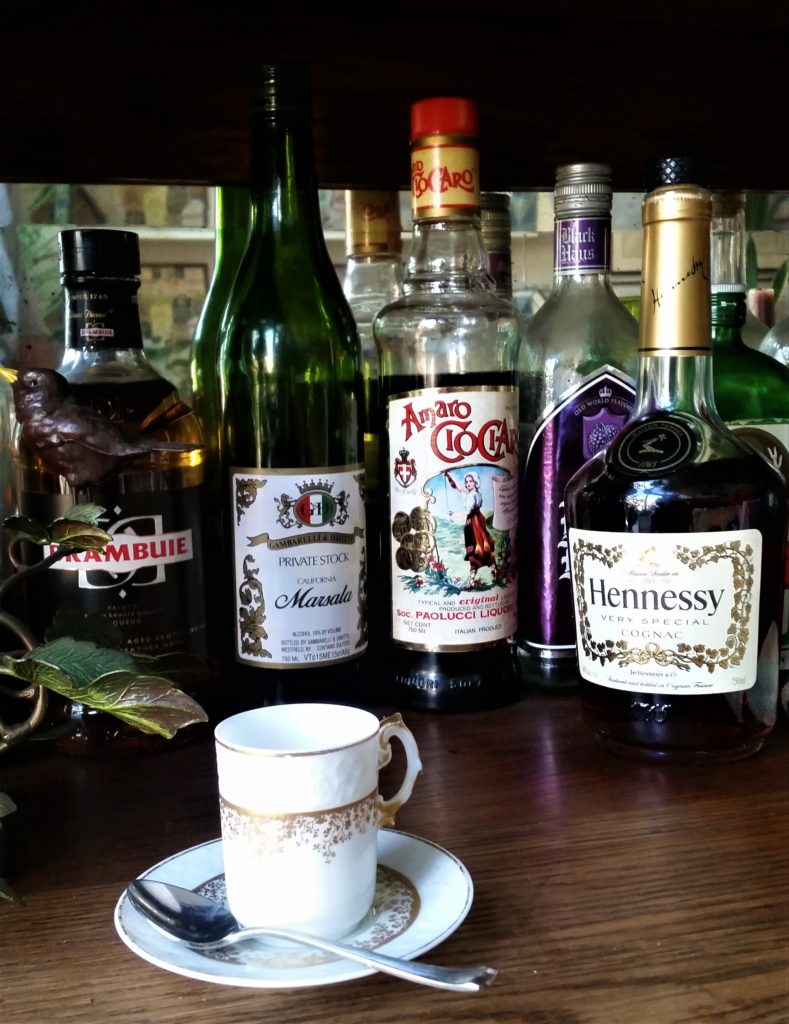 Espresso –  How else do you end a meal?
---