Giambotta
Giambotta is a Southern Italian vegetable stew usually made in late summer and takes advantage of whatever vegetables are available. It's pronounced "jamm-baught." Everyone makes it a little differently and you can vary the recipe based on what vegetables are ripe.
As I said, everyone makes it differently and my family's recipe is more different than most. My Aunt Vicki's mother brought her family's recipe from Italy in the early 1900s. That version was a little fancier. In addition to the vegetables, she'd add some bite-sized, cubed pieces of mortadella. Back then mortadella wasn't so easy to find in America but frankfurters were, so she used them instead. If you think about it, they're not so very different. My family still makes it the same way. It may seem like a strange combination of ingredients but to me, it's comfort food.
Except for my family's recipe, Giambotta is typically made without meat. So if you want it vegetarian, leave out the frankfurters.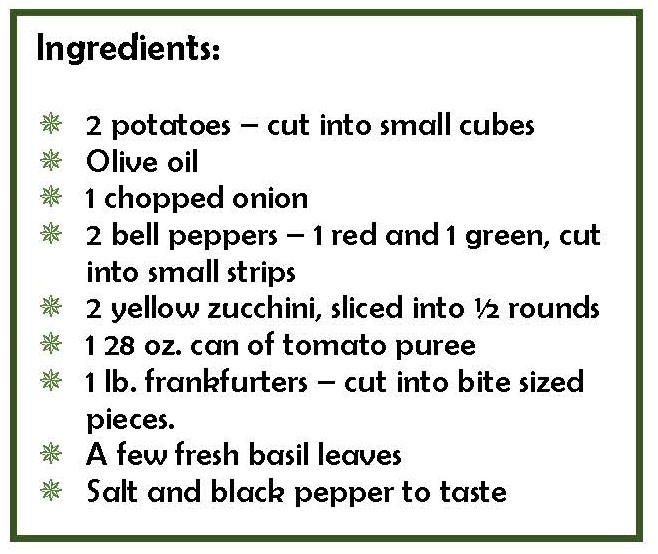 Lightly brown the potatoes in oil in a pot large enough to hold all of the ingredients. Remove the potatoes. Add the onions and cook until soft and transparent but not brown. Add the pepper slices and cook until soft. Add the zucchini and frankfurters and stir and simmer for a few minutes. 
Then the tomato puree and basil – you might have to add some water if it's too thick. Return the potatoes, taste for seasoning and simmer covered on low for about 20 minutes or until the potatoes are done. Serve it then and it's even better left-over.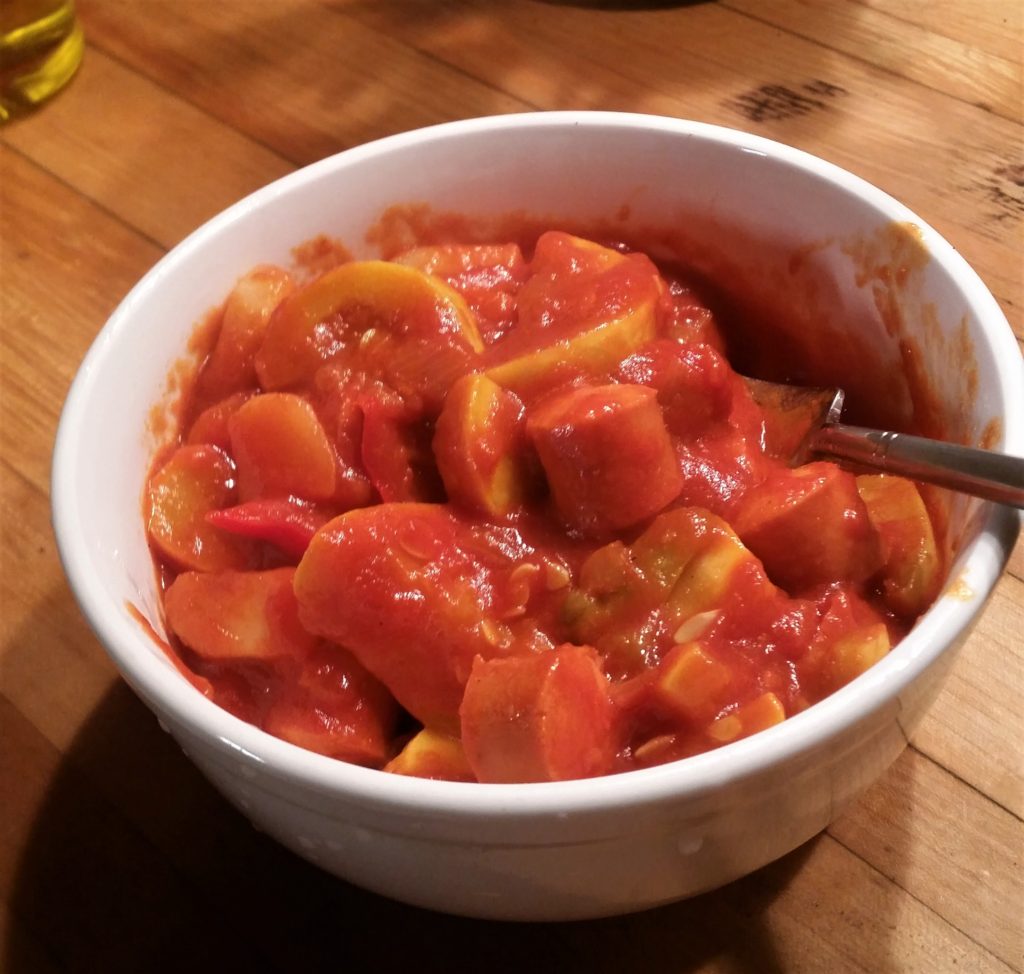 ---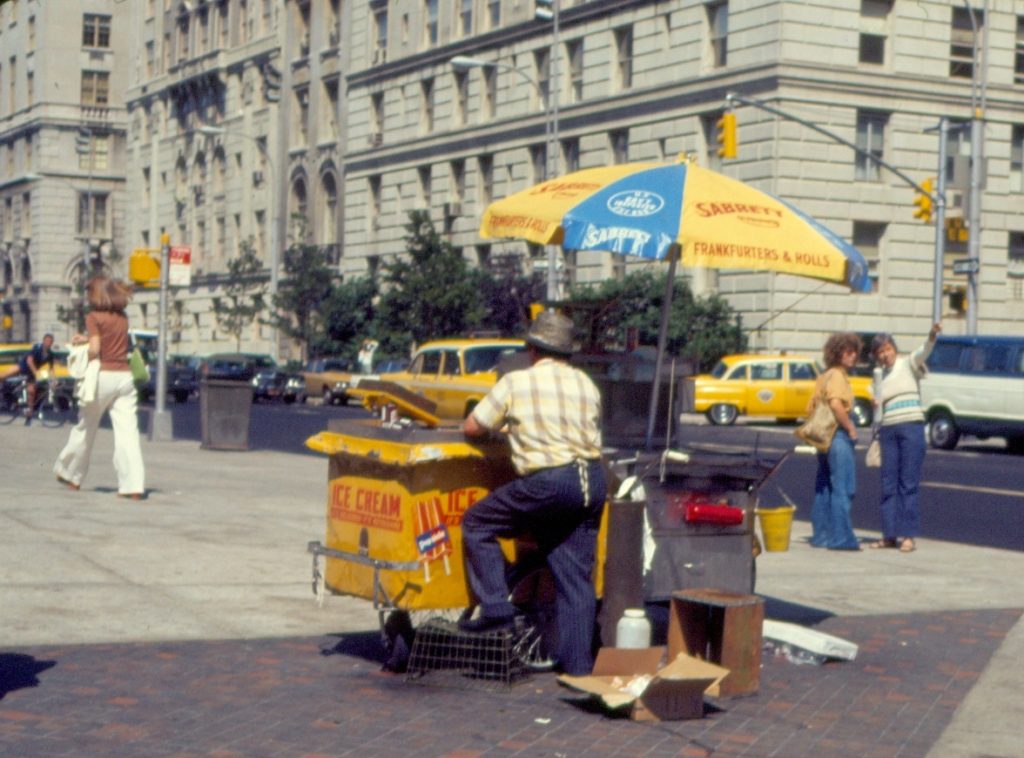 ---
 Click here for updated GALLERY II
Robert Iulo –Writing Site  and  Yelp