Spice Rubbed Roast Chicken
A simple recipe – not too hot but just enough of a spark to make it interesting. After you put all of the ingredients in the blender your work is about done and then you just let it marinate.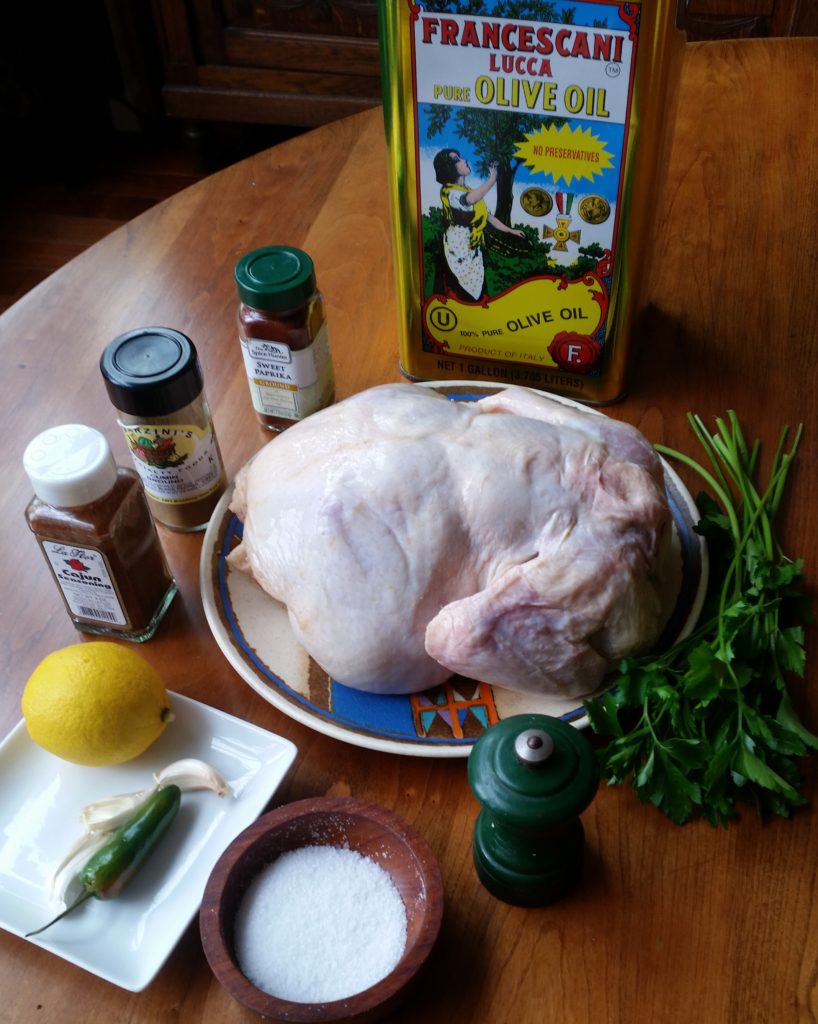 Put all rub ingredients in a blender and blend until it's smooth and liquidy. Place chicken in a bowl and pour rub over it and coat thoroughly – use your hands and really rub that mix in. Cover and store in fridge overnight or at least 8 hours.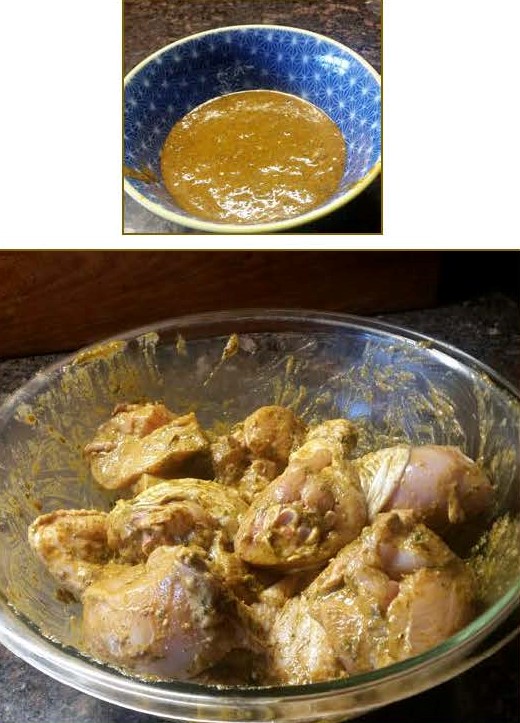 Bring the chicken to room temperature and pre-heat the oven to 450o with the rack in a low position. Place the chicken pieces skin side up in a well-oiled backing pan. Bake for about 30-35 minutes until brown. Legs and thighs need to cook a little longer than wings and breasts.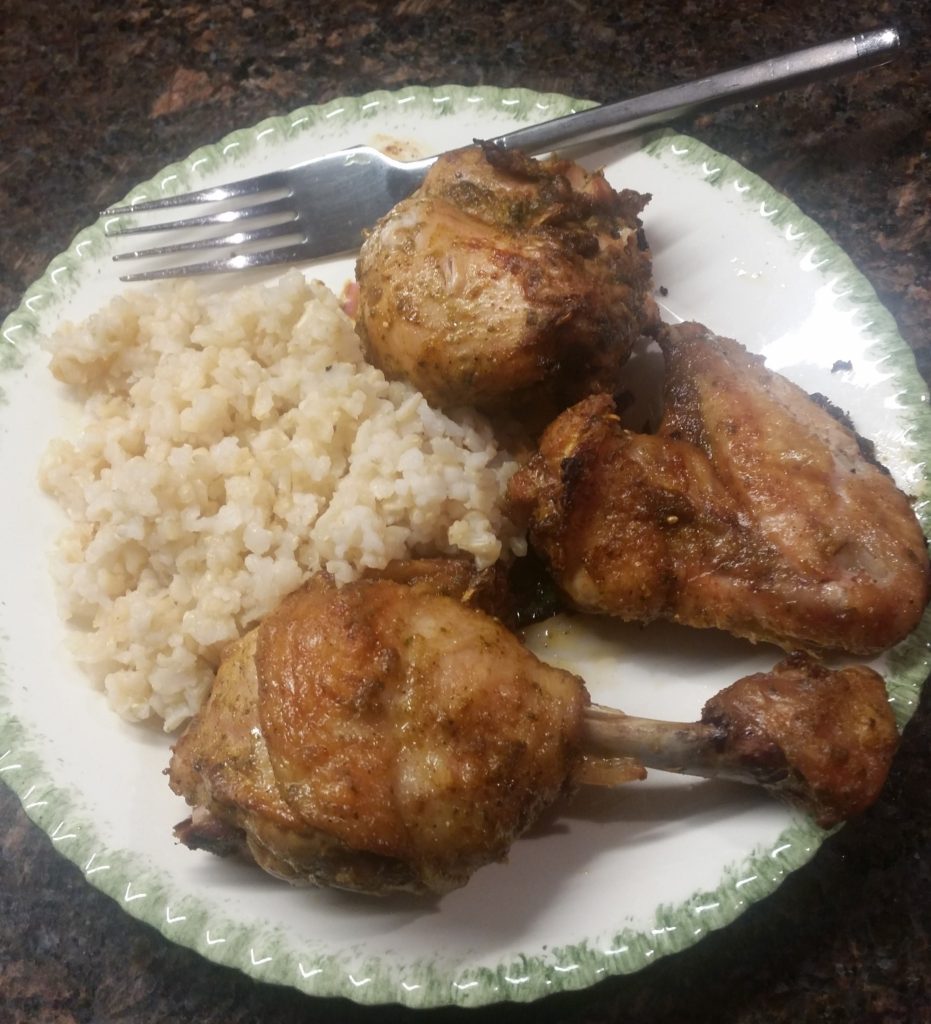 ---
Click here for updated GALLERY II
Writing Site  and  Yelp