Roast Chicken and Tomatoes
A fairly simple recipe with just a few ingredients but when it's done it has complex flavors. And it looks like you put a lot more effort into it than you actually did.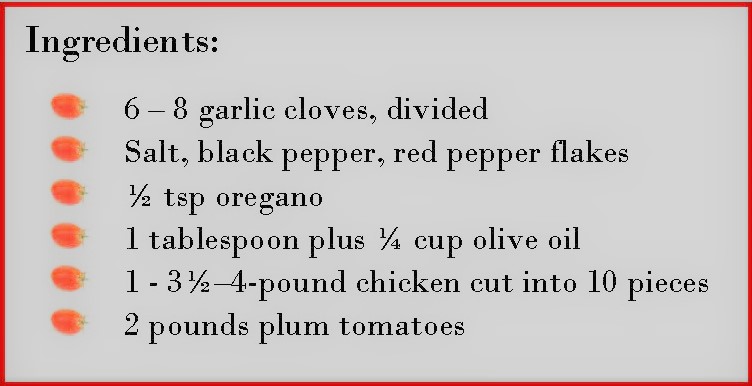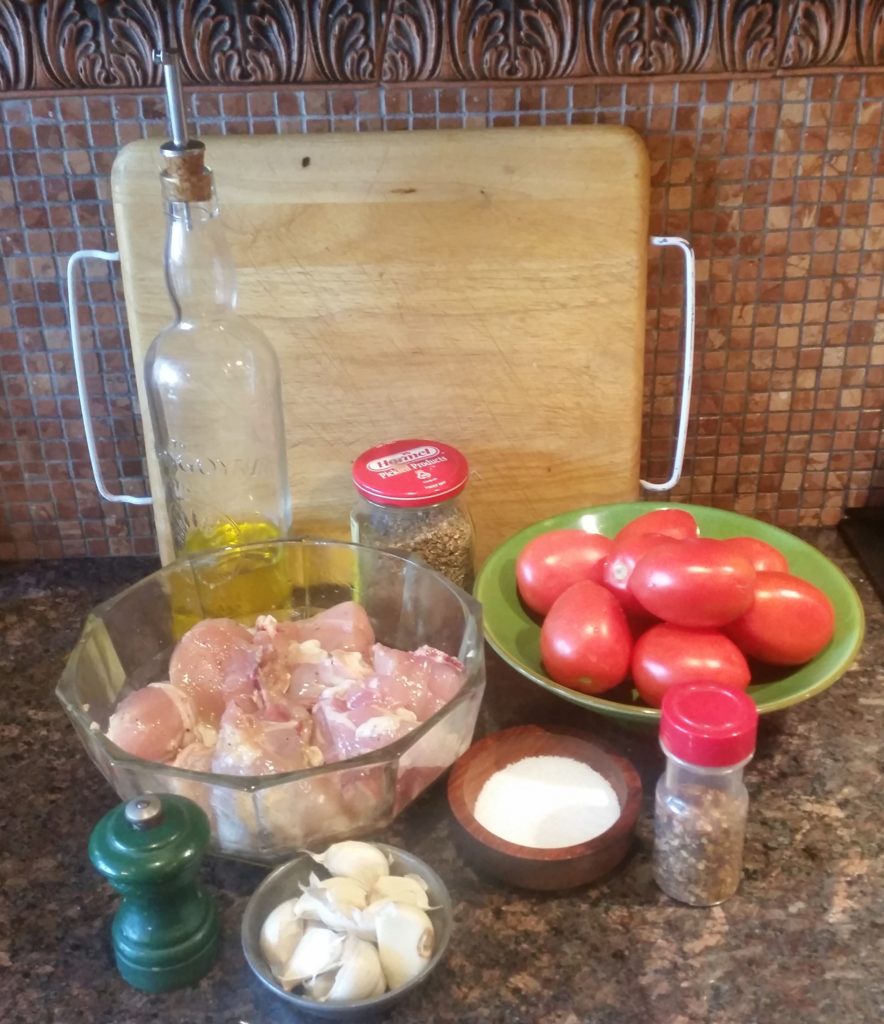 Preheat the oven to 450° with the rack toward the top. Finely chop 1 garlic clove and place it in a bowl with salt, black pepper and red pepper, oregano and 1 tbsp olive oil.  Thoroughly coat the room temperature chicken with this mixture.
Depending on their size, cut the tomatoes in halves or quarters. Cut the remaining garlic in half lengthwise. Add salt, black pepper and ¼ cup of olive oil and toss until coated. Arrange in an even layer in a pan.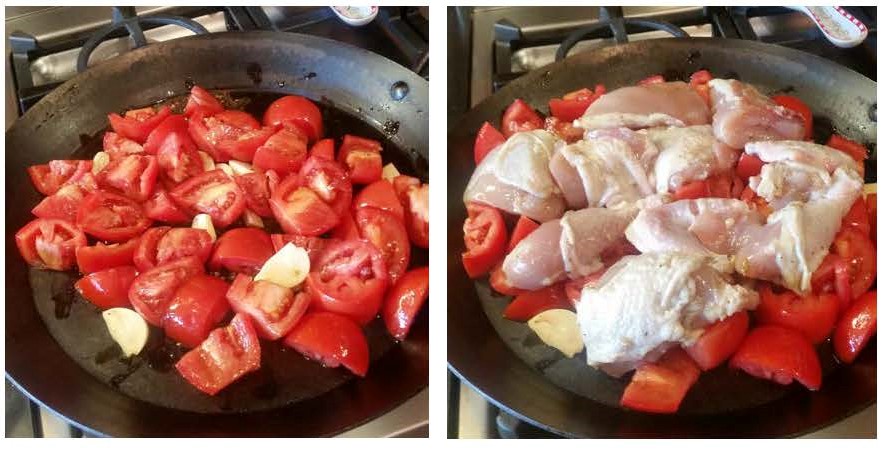 Cut each breast in half and place the chicken pieces on top of the tomato garlic layer. Roast until done –  about 40 to 50 minutes – then 5 minutes under the broiler.  Let chicken rest for 10 minutes and serve.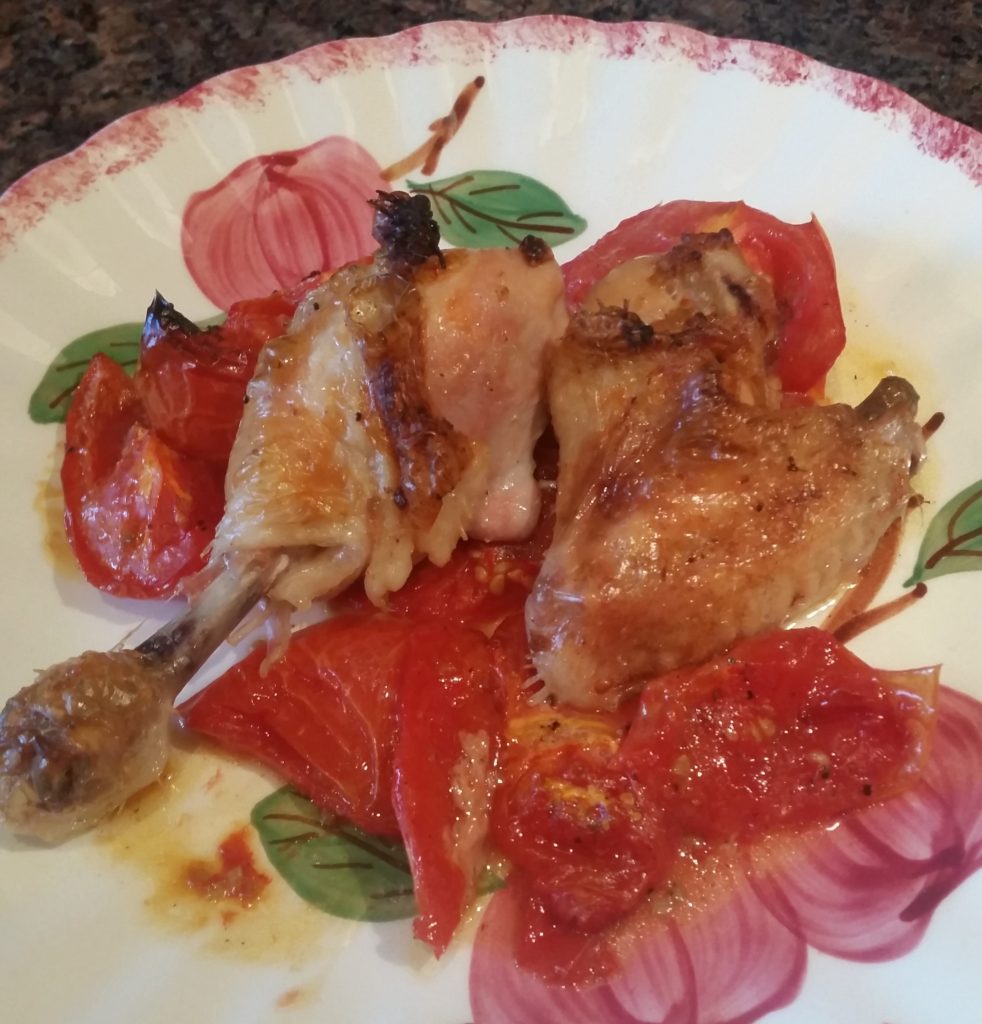 ---
 Click here for updated GALLERY II
Robert Iulo – Writing Site and  Yelp