Sea scallops are found in deep, cold ocean waters—up to 200 meters deep—around the world. In the U.S., they are typically caught in the Northwest Atlantic Ocean, from Newfoundland to Cape Hatteras, North Carolina. Sea scallops are up to three times larger in size than bay scallops, with some reaching up to two inches in diameter.
Seared Scallops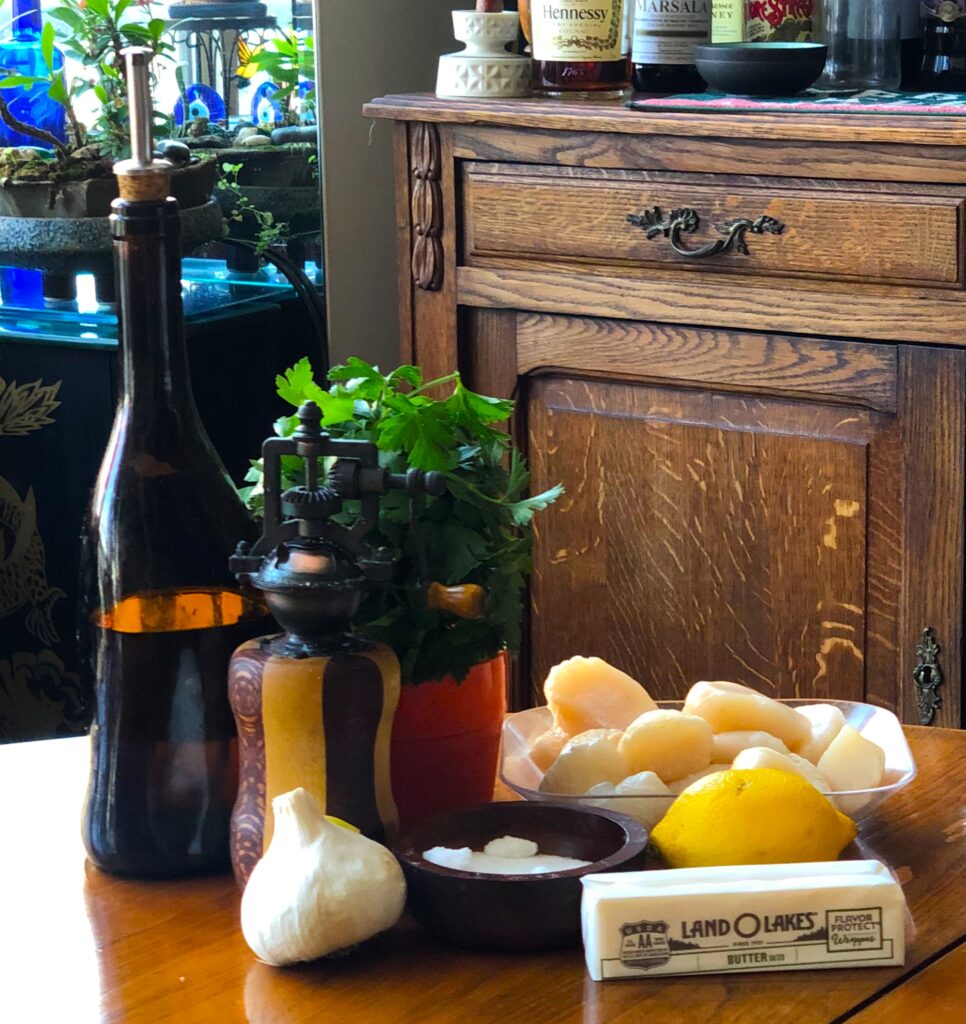 Seared Scallops Ingredients:
1 tbsp. butter
1 olive oil
1 lb. sea scallops
Salt and black pepper
1 tbsp. chopped fresh parsley
For The Lemon Butter Sauce:
2 tbsp. unsalted butter
2 cloves garlic, minced
Juice of ½ lemon & ¼ cup white wine or chicken broth
Salt and black pepper
1 tbsp. chopped fresh parsley


---
Rince scallops in cold water and dry. Season with salt and black pepper. Add 1 tablespoon each of butter and olive oil in a frying pan over high heat. Working in batches, add scallops to the pan in a single layer and cook, flipping once, until golden brown – about 2-3 minutes per side. Don't crowd the pan. Set aside and keep warm.
---
For the lemon butter sauce, melt 2 tablespoons butter in the skillet. Add garlic and cook, stirring for about 1 minute. Stir in lemon juice, wine, and parsley. Season with salt and pepper.
---
Serve scallops with lemon butter sauce and garnished with parsley.

Click here for updated GALLERY
Portfolio and Yelp