A Meat Stall with the Holy Family Giving Alms – Pieter Aertsen
Red Wine Beef Soup
This soup is dark, hardy and meaty. Cotes du Rhone is always recommended for meat soups and stews. It doesn't have to be expensive but should be good enough to drink.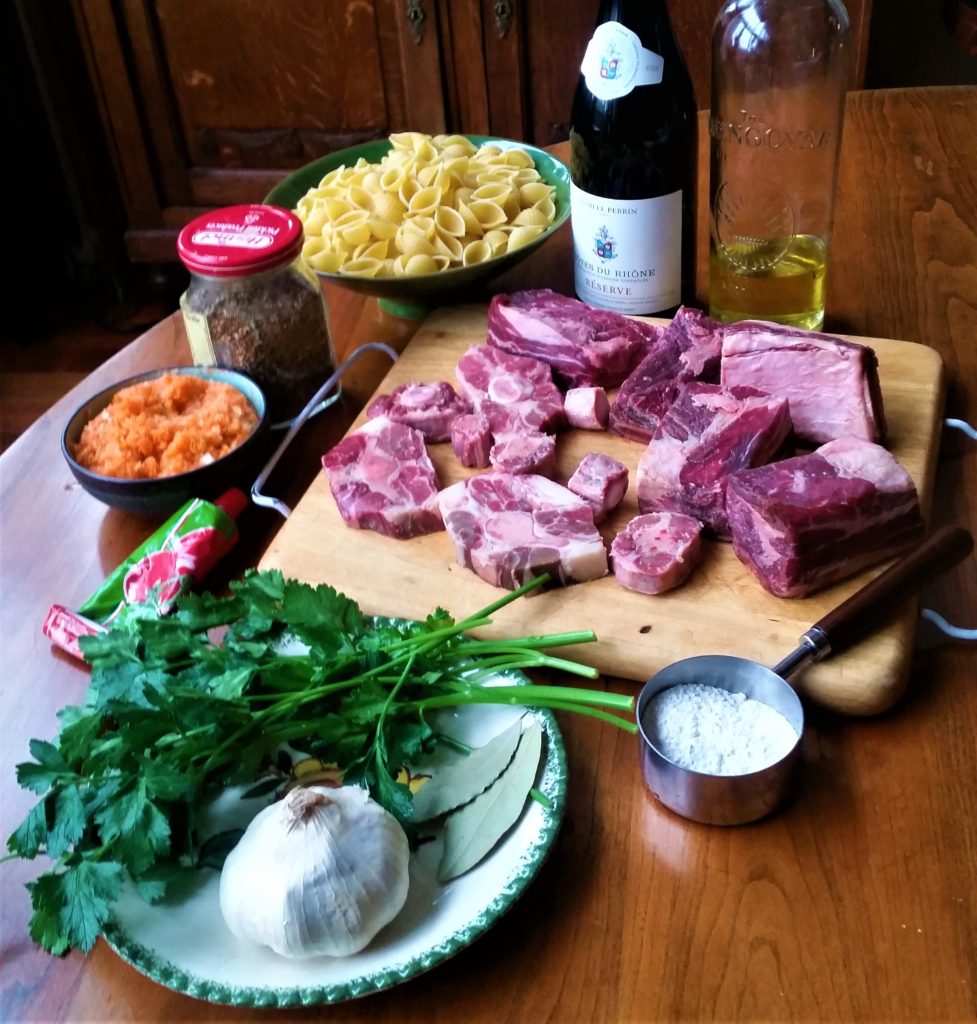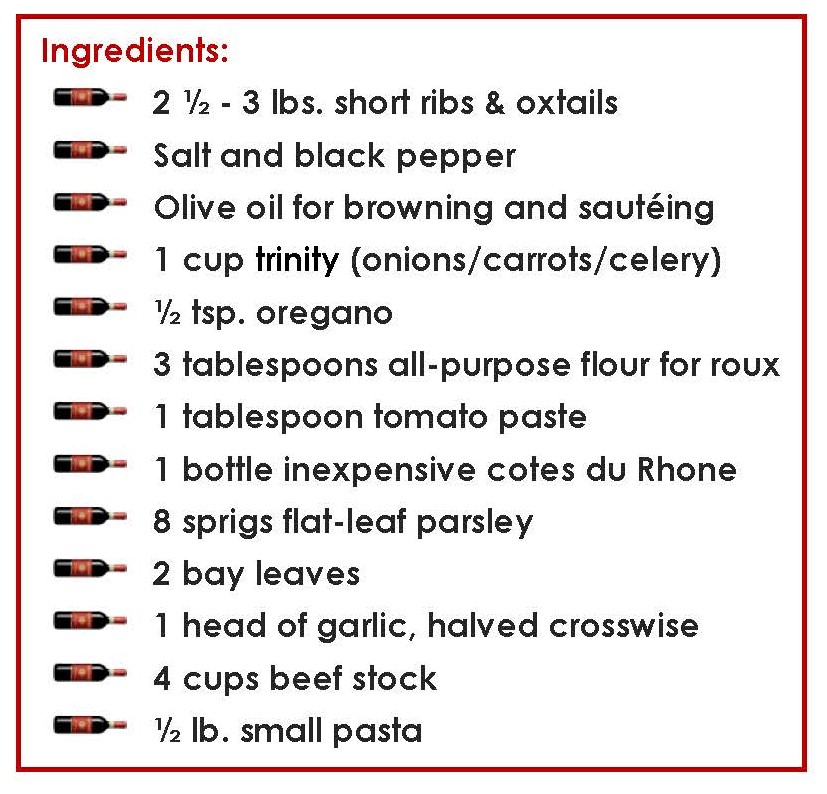 Preheat oven to 350°. Season meat with salt and black pepper. Heat oil in a large Dutch oven over medium-high heat. Working in batches, brown and transfer to a plate. Pour off all the drippings from pot and return 3 tablespoons to the pot and use 3 for the roux.
In separate pot add 3-4 tbsps. drippings and 3 tbsps. flour to make the roux. If it's too dry add some more drippings or wine.
Add trinity and oregano to Dutch oven and cook over medium-high heat, stirring often, until lightly browned. Then add the tomato paste and blend. Add the roux and stir until well combined. Stir in wine and blend, then return the meat with any accumulated juices. Bring to a boil.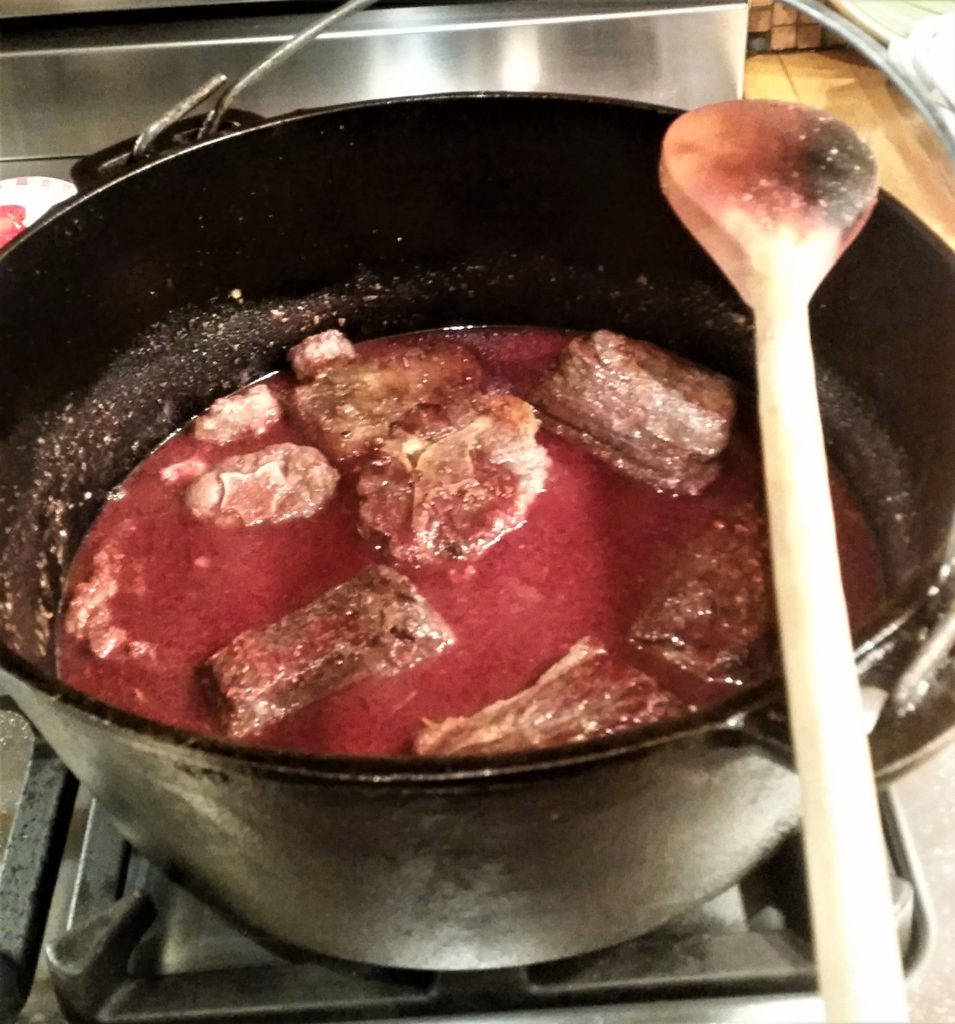 Add all herbs and garlic to pot. Stir in stock. Bring to a boil, cover, and transfer to oven.
Cook until ribs are tender, about 1 hour 45 min. Transfer ribs to a platter and remove the meat from the bones and discard the bones.
Strain sauce from pot or remove herbs, garlic, etc. with a spider and discard.
Add 8 cups of water to the pot. Stir and bring to a boil. Add the pasta, cook until al dente and serve.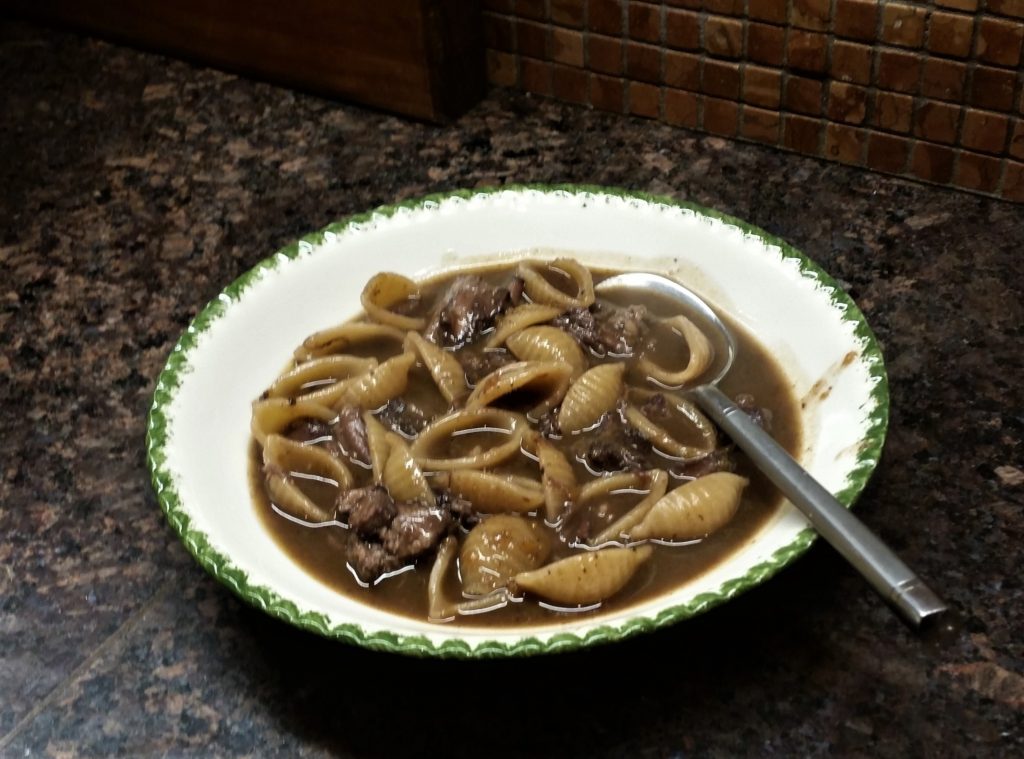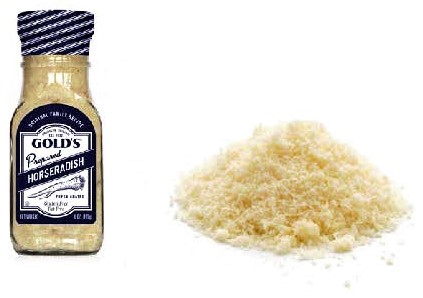 This is good served with a little prepared horse radish or parmigiana cheese or both.
---
 Click here for updated GALLERY II
Writing Site  and  Yelp