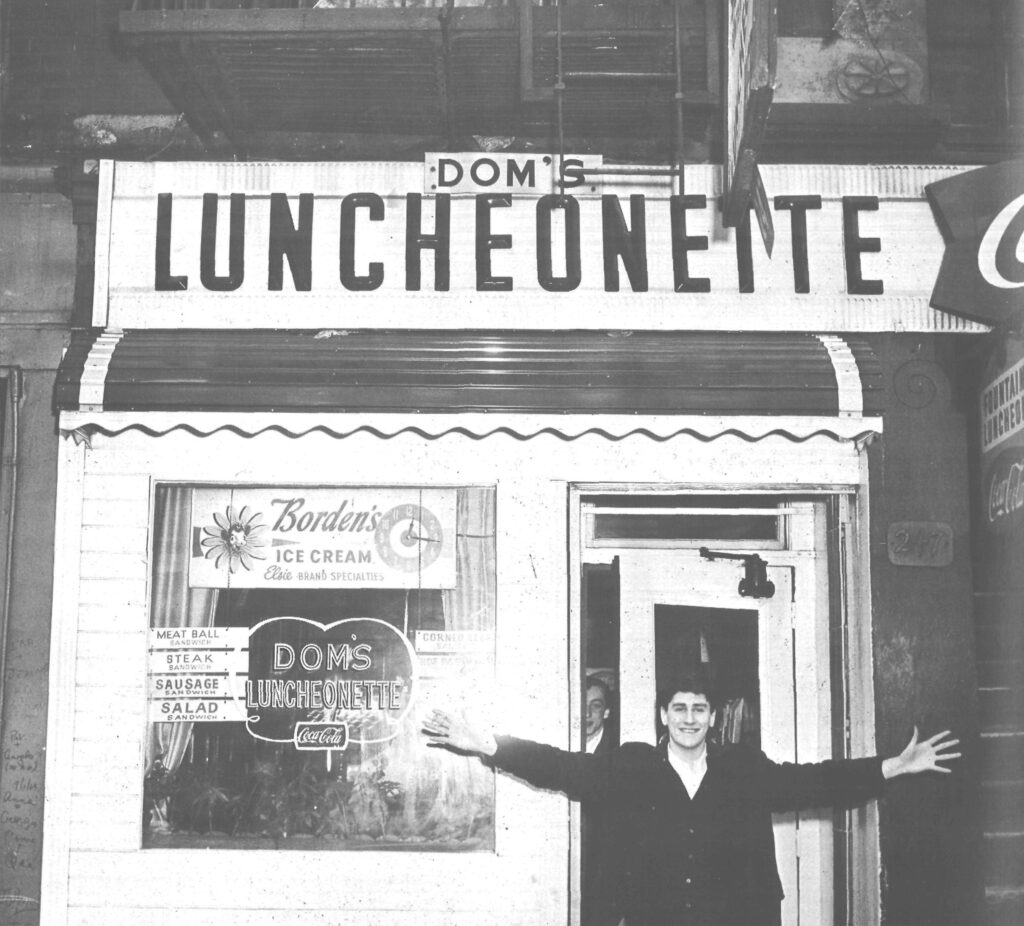 Dom's Steak and Onions
When I was in high school, I often ate at Dom's Luncheonette on Broome Street. It was run by an Italian family, a father and his two sons. Dom's Steak and Onions was one of my favorites. I tried duplicating it and think I've finally got it.
Ingredients:
1 lb. strip steak
Olive oil for frying
1 or 2 Spanish onions, (depending on how much you like onions) sliced in half moons
Salt and black pepper
2 tbsp. tomato paste
½ tsp. oregano
2 bay leaves
¼ cup tomato puree
½ cup red wine or water
Bring steak to room temperature and season with salt and black pepper. Heat the oil on high and sear the steak until lightly browned. It will be very rare but don't worry, the steak will continue cooking with the onions. Remove the steak from the pan and set aside.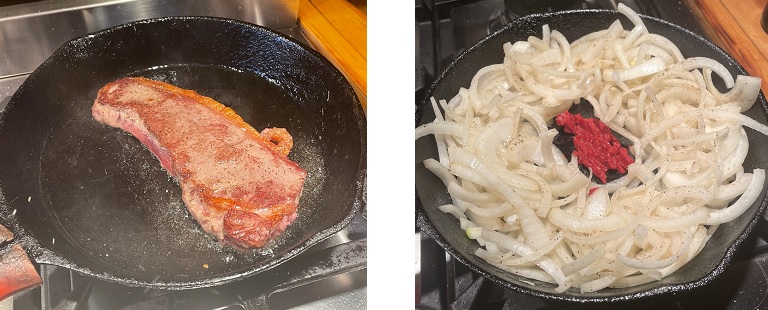 Add more oil to the pan if necessary and fry the onions until they soften. Season with salt and pepper. Add the tomato paste and blend with the onions and continue cooking then add the oregano and bay leaves.

Trim any excess fat and slice the steak across the grain into quarter inch strips. Return the steak to the pan and toss with the onions. Add the tomato puree and a half cup of wine or water, stir and bring to a boil. Lower heat, cover. and simmer for 15 minutes. Add water if you feel that it's too dry or that the sauce is too thick. Taste and adjust seasoning. Serve with rice or on Italian bread sandwiches the way Don did.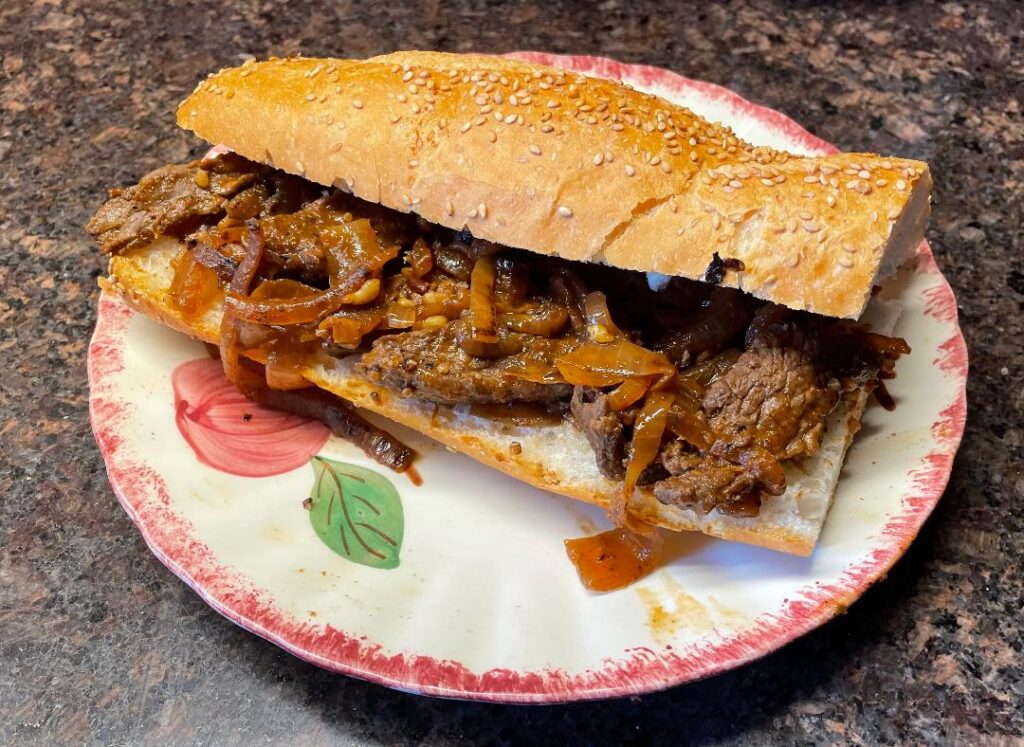 A steak and onion sandwich a' la Dom's Luncheonette.
Click here for updated GALLERY
Portfolio and Yelp