Steak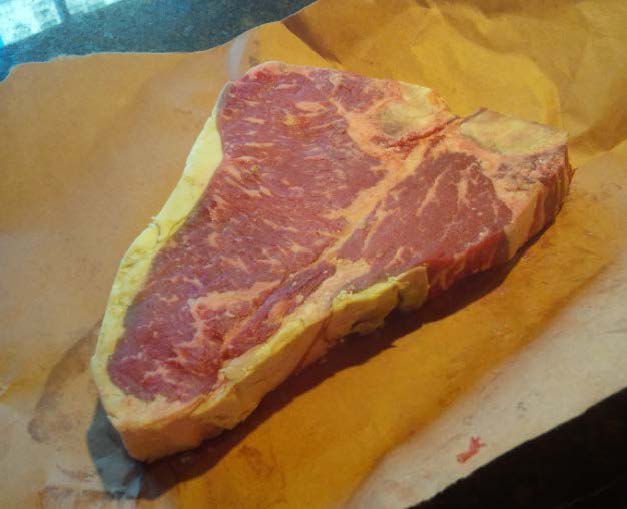 A few words on how to cook a steak…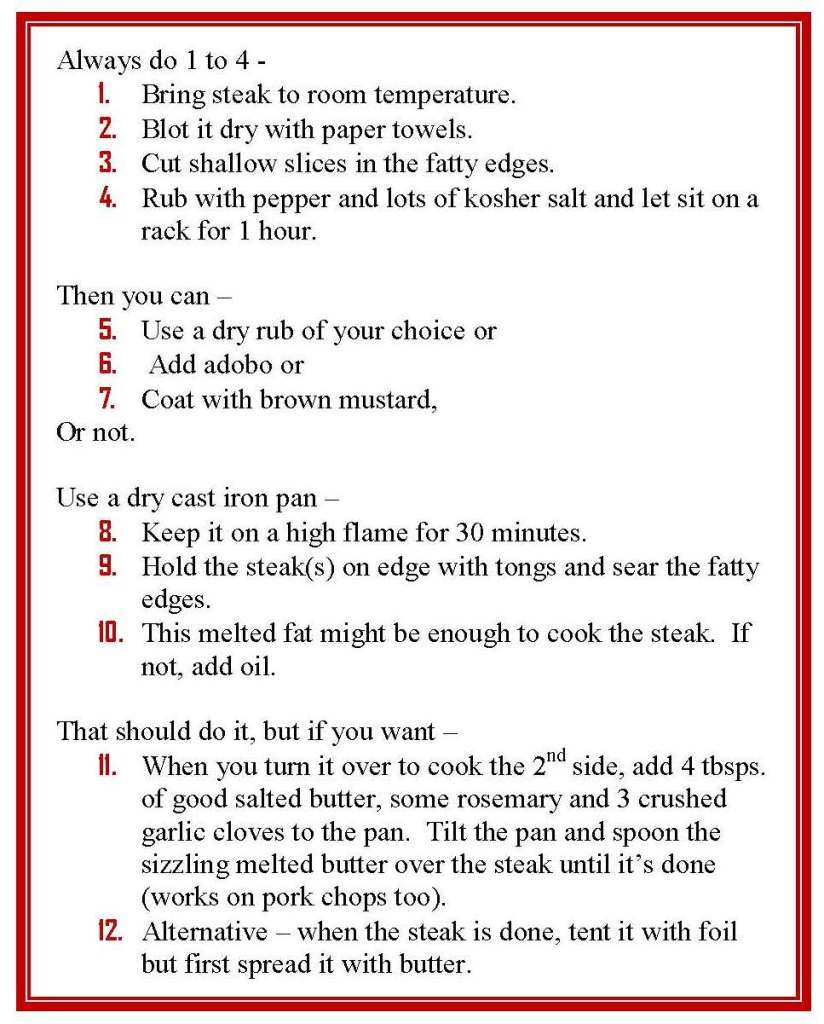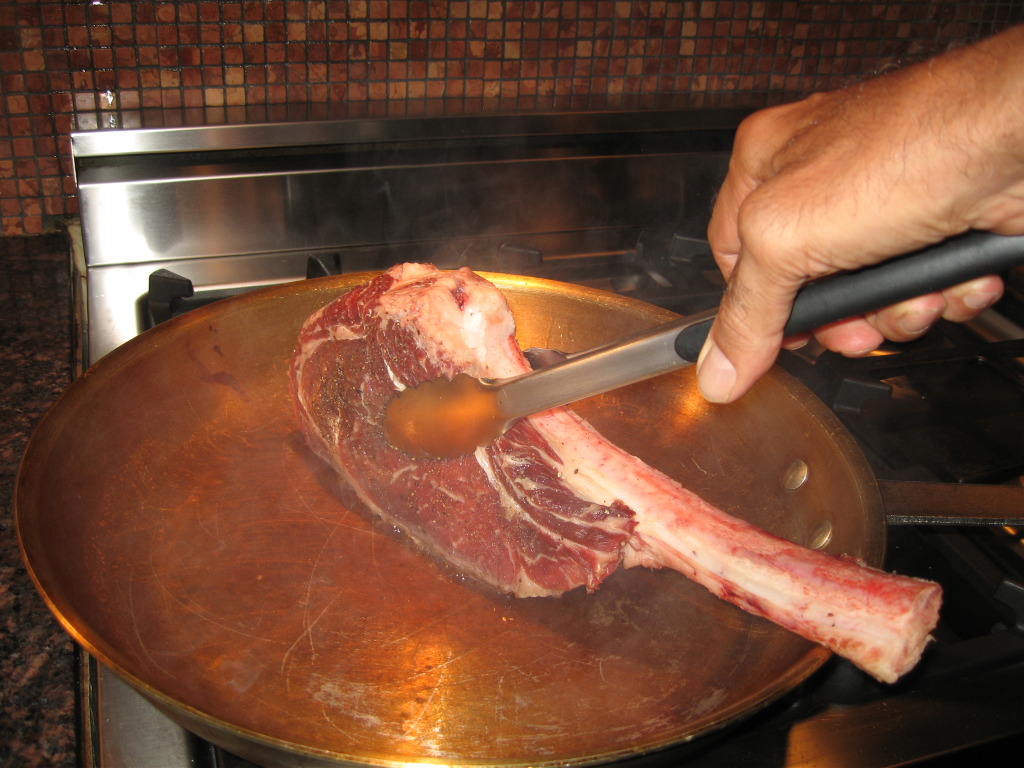 Porterhouse Peter Luger Style
Porterhouse, the king of steaks, has a strip steak on one side of the bone and a tenderloin on the other.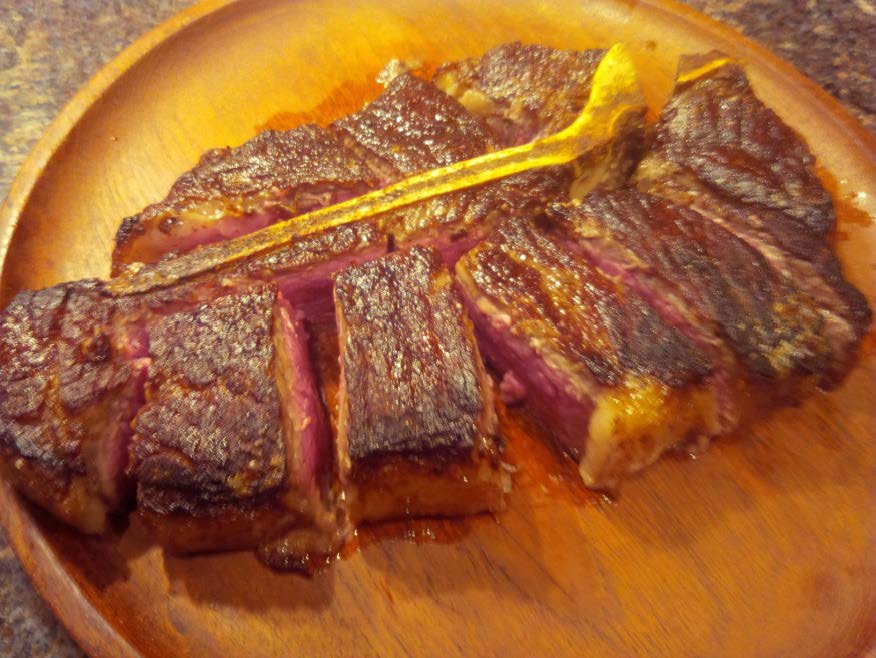 Sprinkle with lots of salt and let it (1 ½ to 2 inches thick) sit at room temp. Heat skillet very hot with a little oil. 3 minutes on one side and remove to board, crust side up.
 Cut the loin and sirloin in thick slices straight down and perpendicular to the bone but leave ends attached to the bone.
 Dot with lots of butter and put it back together in the pan curst and butter side up.
 Place under a preheated broiler for 3 minutes.  Spoon melted butter over it and remove from pan or it will continue to cook.
Roasted Tomahawk Steak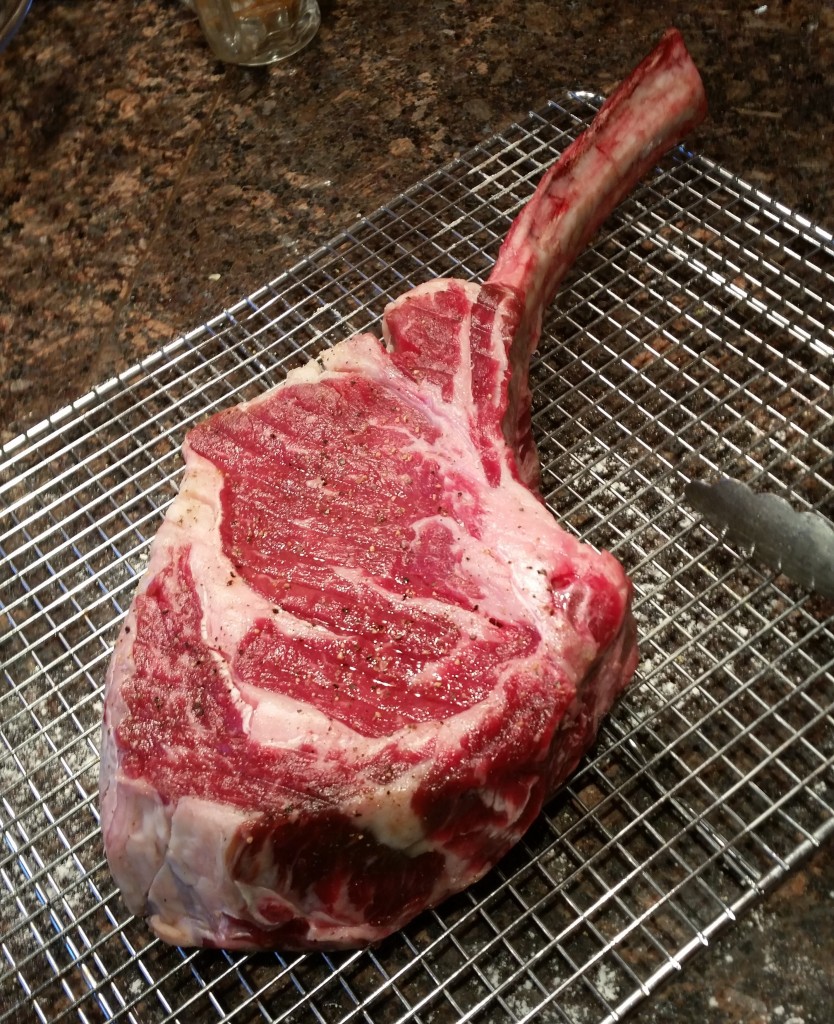 Ingredients:
1 -2 ½ to 3 inch thick tomahawk steak *
Salt and black pepper
3 tbsp butter
1 tbsp olive oil
Preparation:
Blot room temperature tomahawk dry with paper towels and season with pepper and lots of salt; let rest for 30 minutes. Preheat oven to 400°. Dot roasting pan with 3 tbsp. butter.
 Put1 tbsp. oil in a large heavy skillet over medium-high heat. When it's good and hot add steak to skillet. Cook until seared on all sides (including edges), 2–3 minutes per side. Transfer to the roasting pan. Roast in the oven, turning halfway through cooking and basting with the melted butter, Cook for 10 minutes for rare.
 Place in a serving platter and pour the melted butter fron the pan over it. Cover loosely with foil and let it rest for 10 minutes before serving. Serves two.
* A tomahawk steak is a rib steak with the entire rib bone intact.