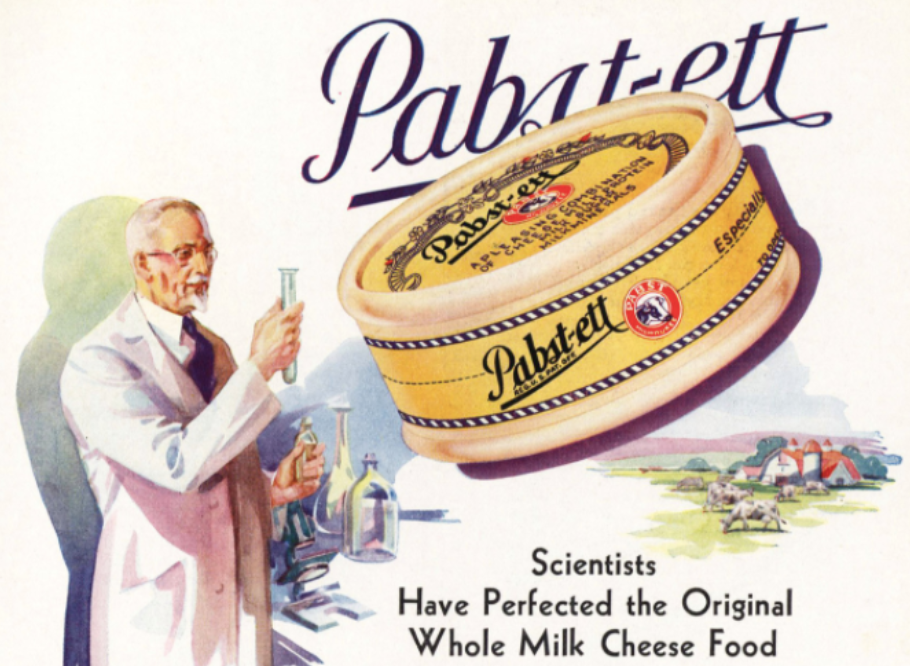 A great article on how a beer company survived Prohibition.
When the Government Banned PBR, Pabst Made Cheese Instead
By Mark Hay
" . . . Yet as America moved towards Prohibition, the folks at Pabst recognized that their beer empire was about to dry up. So, soon after the nationwide ban on alcohol went into effect in 1920, Pabst pivoted to making a "delicious cheese food." They called it Pabst-ett and sold it in block and spreadable forms, as well as in cheddar, pimento, and Swiss flavors . . . "
---
Read the complete article here.

---

Pabst Blue Ribbon
Click here for updated GALLERY III