Bike MS New York City 2019
I've been doing the Multiple Sclerosis ( #BikeMS ) charity bike ride every year since 1999. They have a few different routes you can take – 2 of them go from the starting line on 48th Street and the West Side Highway through the Holland Tunnel to New Jersey but my favorite starts at the same place and goes around the 30-mile border of Manhattan island.
It's still dark when we start to lineup. They serve a breakfast of protein bars, bananas and water. I have coffee at home. The sky is just starting to brighten when we take off downtown toward  Battery Park. NYPD keeps all the roads closed so it's just you and about a 1000 other cyclists.

---
After we make the turn at the southern tip of Manhattan the sun is coming up over the East River. Then it's straight up the FDR and Harlem River Drives to a rest stop at Inwood Hill Park at the northern tip of Manhattan.
---
Inwood Hill is a great location – including bike repair, porta-sans, water, protein bars and apples. I usually make a stop about a mile before at the Jimbo's Hamburger Palace on 207th Street for a ham and egg sandwich and coffee to go.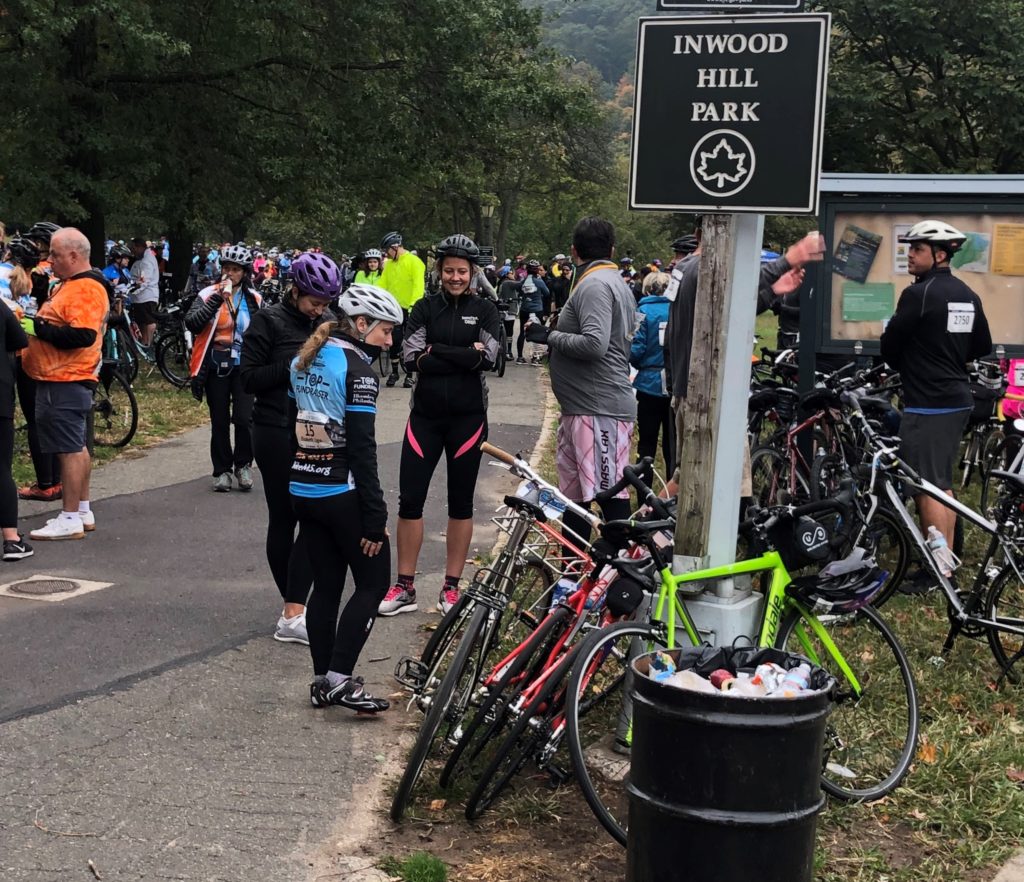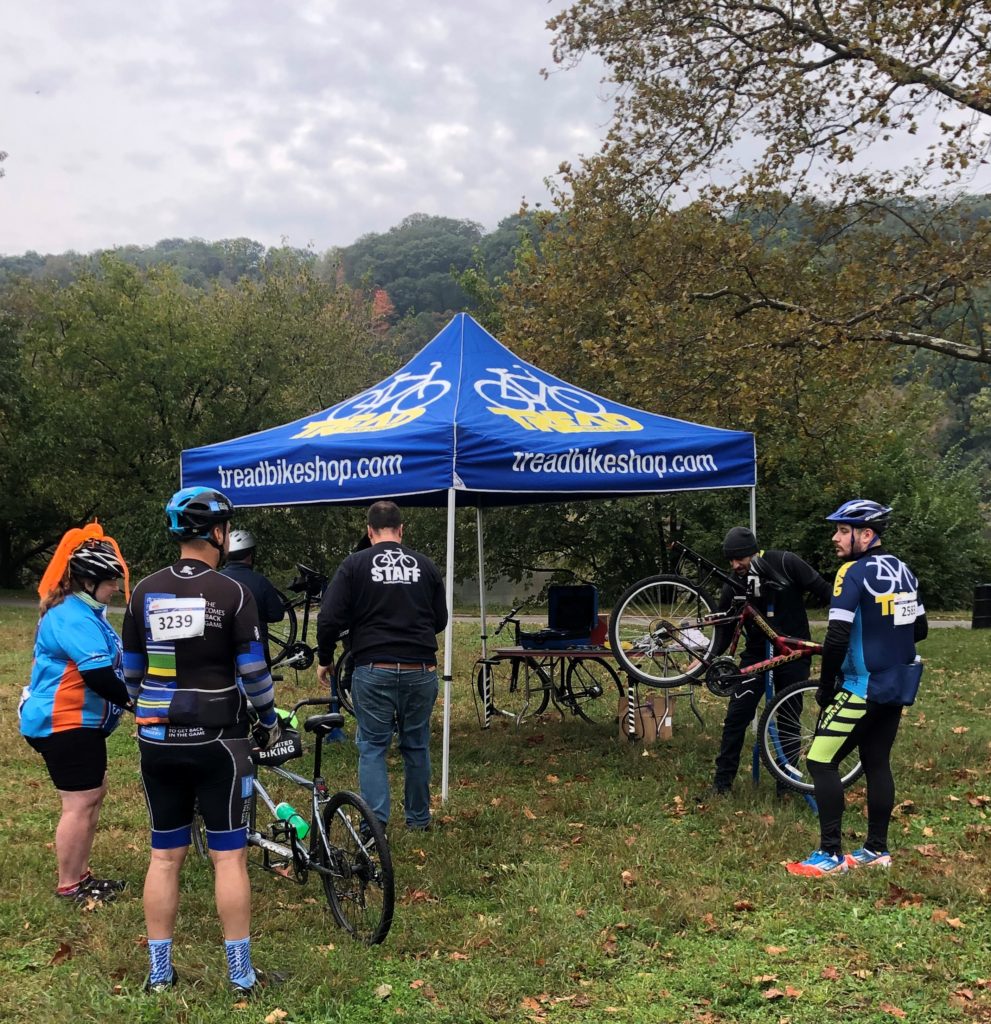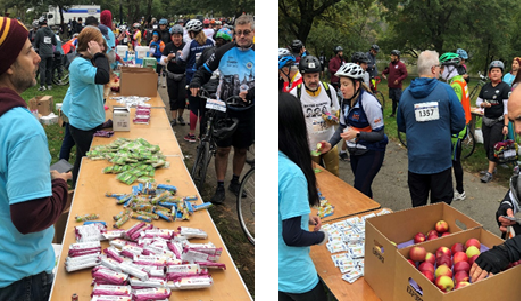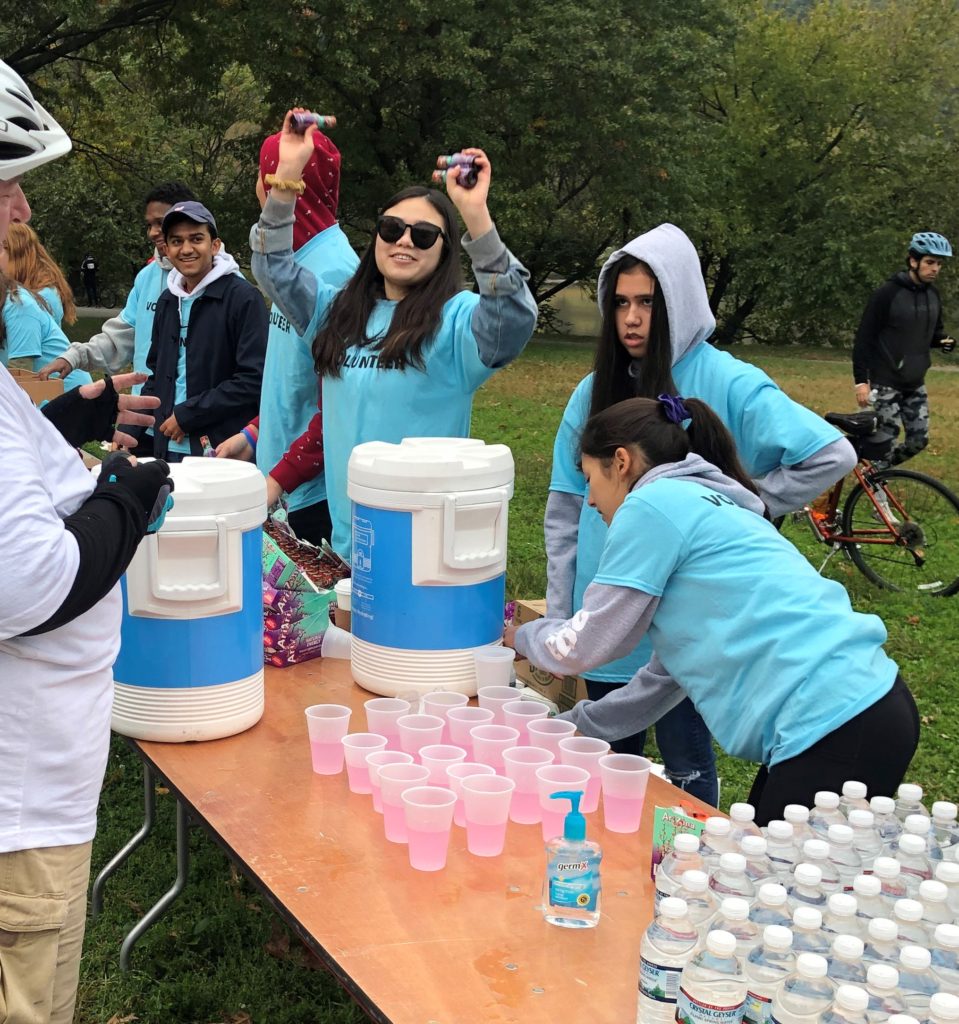 ---
From Inwood Hill it's a little over 10 miles to the finish on Pier 92-94 with it's beer garden and hamburgers.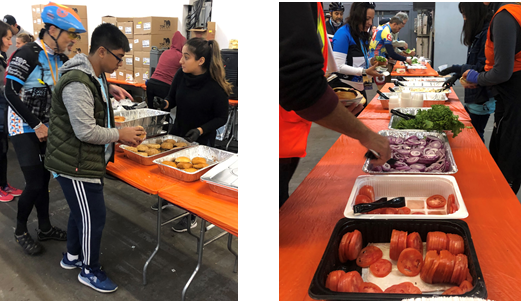 You can make donations here.

Click here for updated GALLERY III