Chicken 'Ncip 'Nciape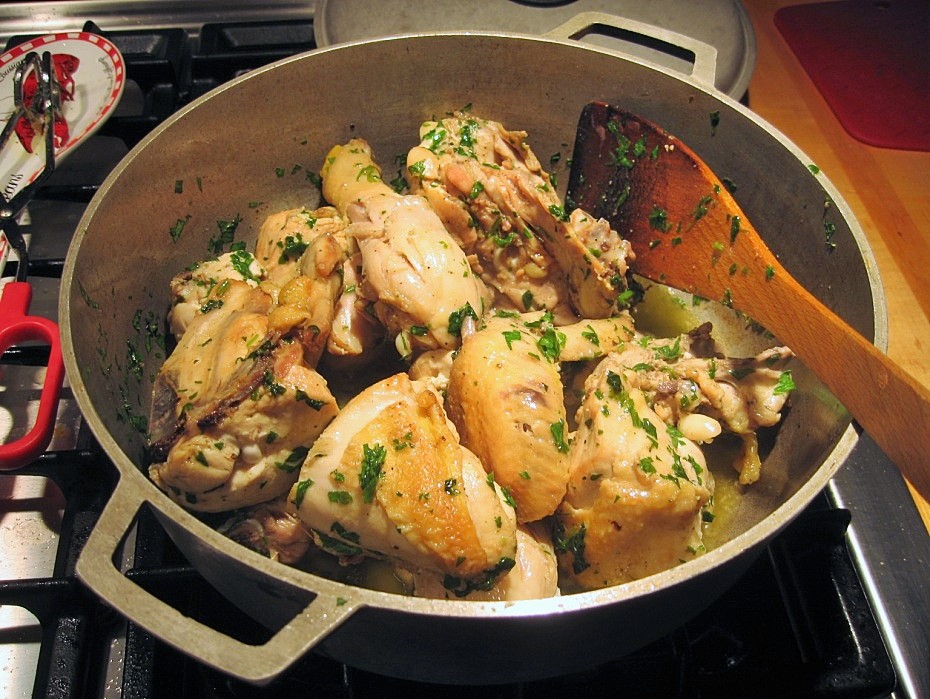 My mother's mother, Nicolina, came from Salerno. The Salernitano pronunciation is chee-fi-choff. My mother's Uncle Tony lived on Staten Island and had a chicken coop near the back of his property. Every time we visited he offered to kill a chicken for my mother to take home. She always politely refused, preferring the neatly packaged ones from the supermarket.
This is a simple recipe that tastes more complicated than it is to prepare. There are other recipes for 'Ncip 'Nciape with more ingredients and more complicated. But this is the simplest and for me, the best.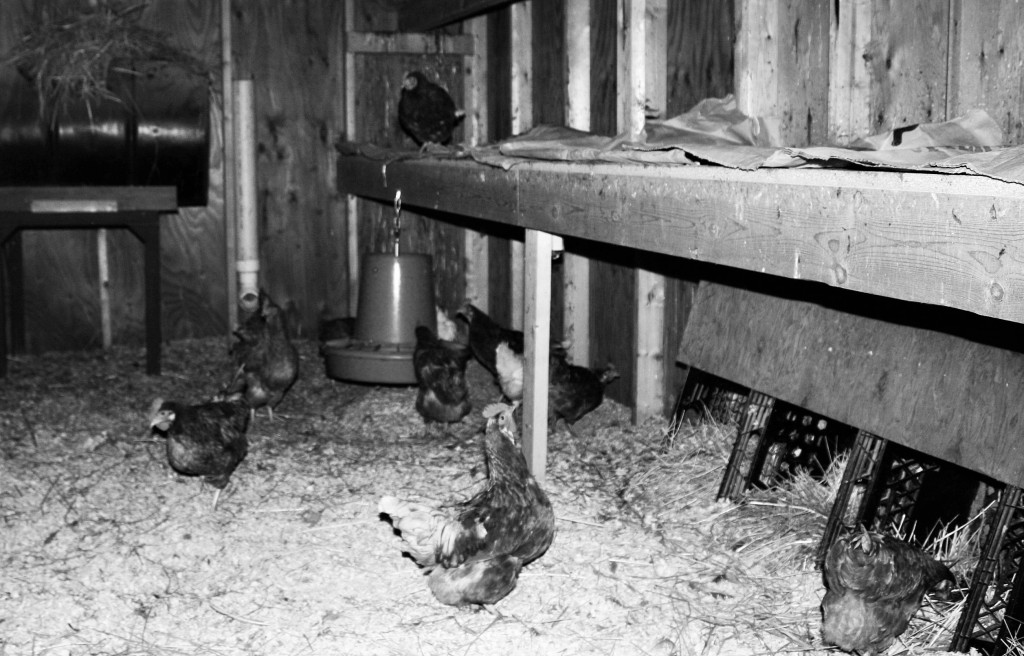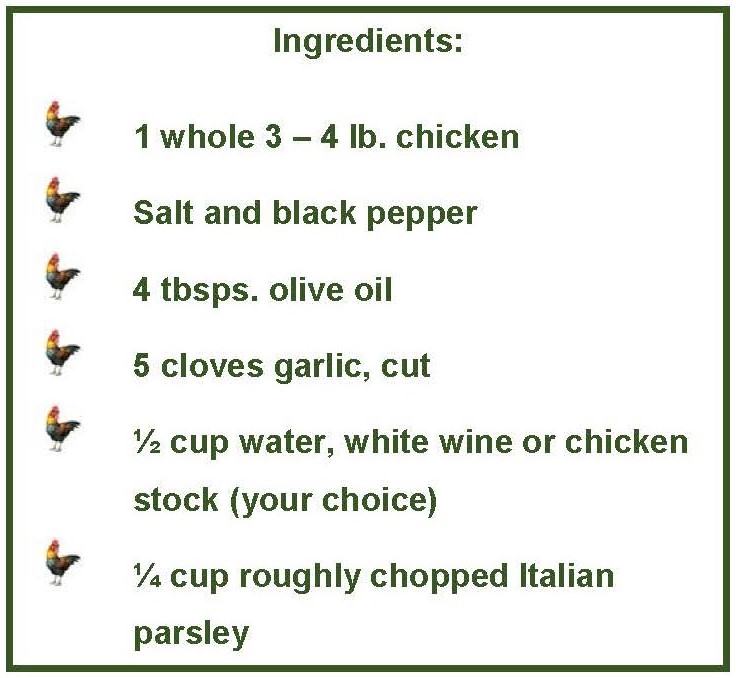 Preparation:
Cut a room temperature chicken into 10 pieces, (2 wings, 2 thighs, 2 legs and 2 breasts each cut in half) and season with salt and pepper. Lightly brown in oil and remove (don't pour out the fat). Lightly brown 5 cloves of garlic cut in half in the remaining chicken fat and oil in the same pot. Add ½ cup of liquid and deglaze the pot. Return chicken with 1/4 cup chopped parsley, cover and simmer on medium low heat covered for 20 minutes turning once. This is very good with a vinegary salad and I also love it left-over and room temperature or even cold. This recipe also works well with rabbit or lamb.