Breaded Flounder Filets
I grew up with a kid named Vinny. We'd eat with each other's families often. This was as close as I could come to his grandmother's recipe for breaded flounder filet. I think I did it justice.

Ingredients:
1 lb founder fillets
Salt and black pepper
1 cup flour
2 eggs
2 cups plain breadcrumbs
3 cloves of finely minced garlic
2 tbsp. chopped parsley
1 tsp. oregano
Olive oil for frying
Lemon for serving
Cut the filets into portion sizes. Season with salt and pepper and set aside to come to room temperature.
Prepare three dishes – one with flour, one with the beaten eggs and one with the breadcrumb mixture containing the garlic, parsley, and oregano.
First dredge the filet in the flour, shaking off any excess. Then coat it with the beaten egg letting any excess drip away. Dredge the filet in the breadcrumbs, pressing it so it sticks. Put the filets aside for 20 minutes to let the coating stick.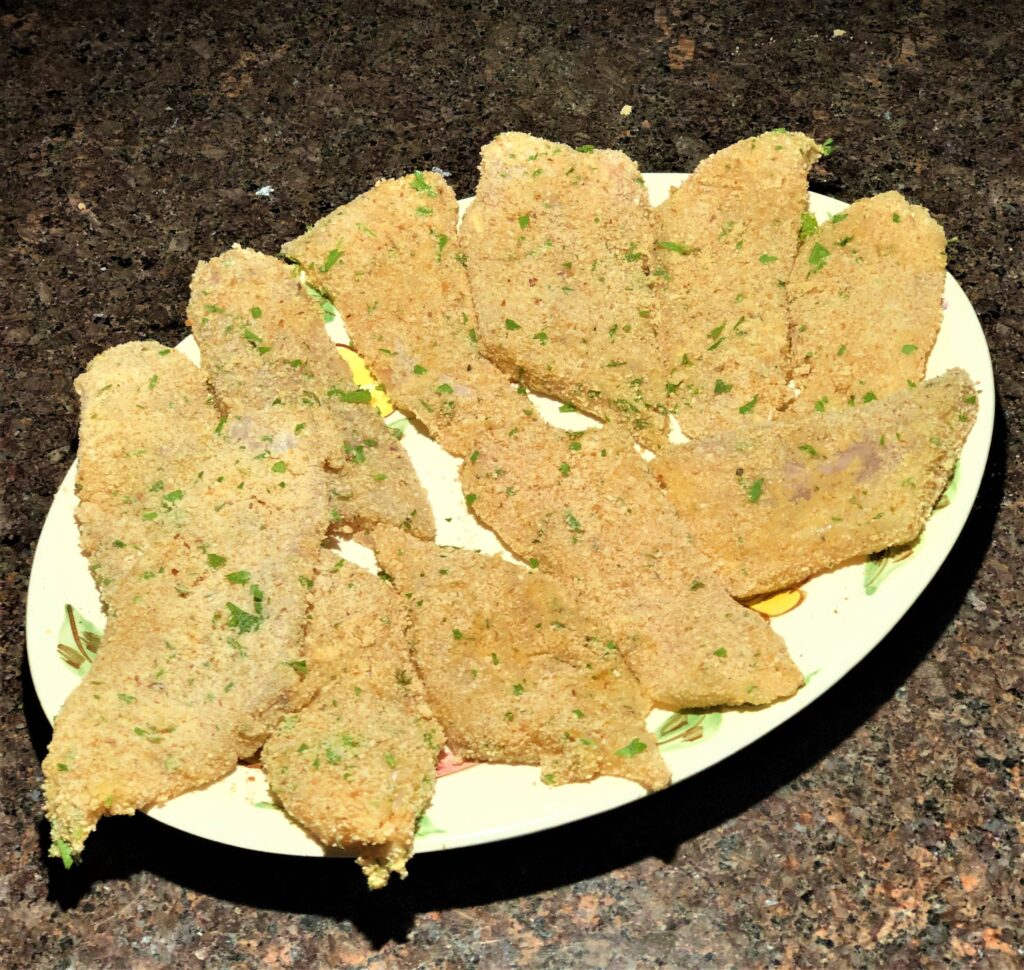 Add about ¼ inch of oil to a frying pan and heat to medium. Fry each side until golden brown. Don't crowd the pan. Drain the filets and paper towels and serve with sliced lemons.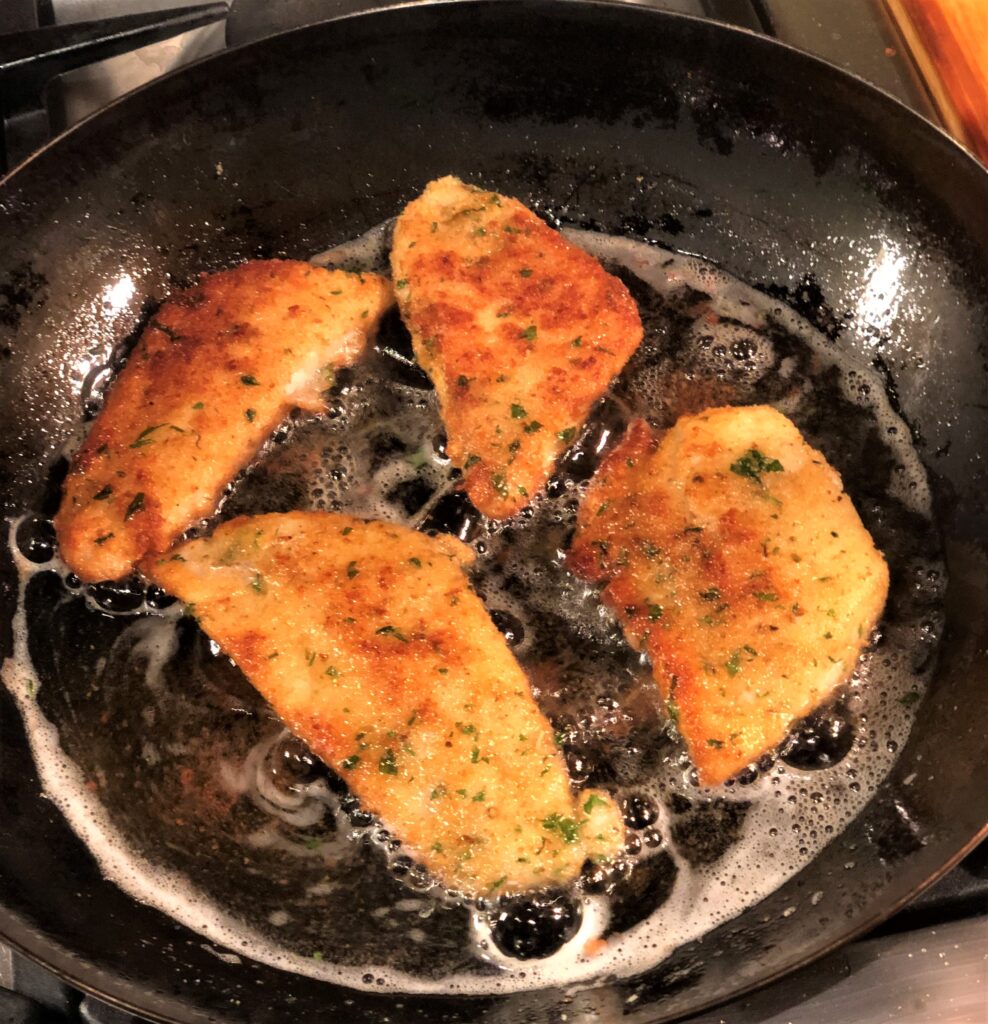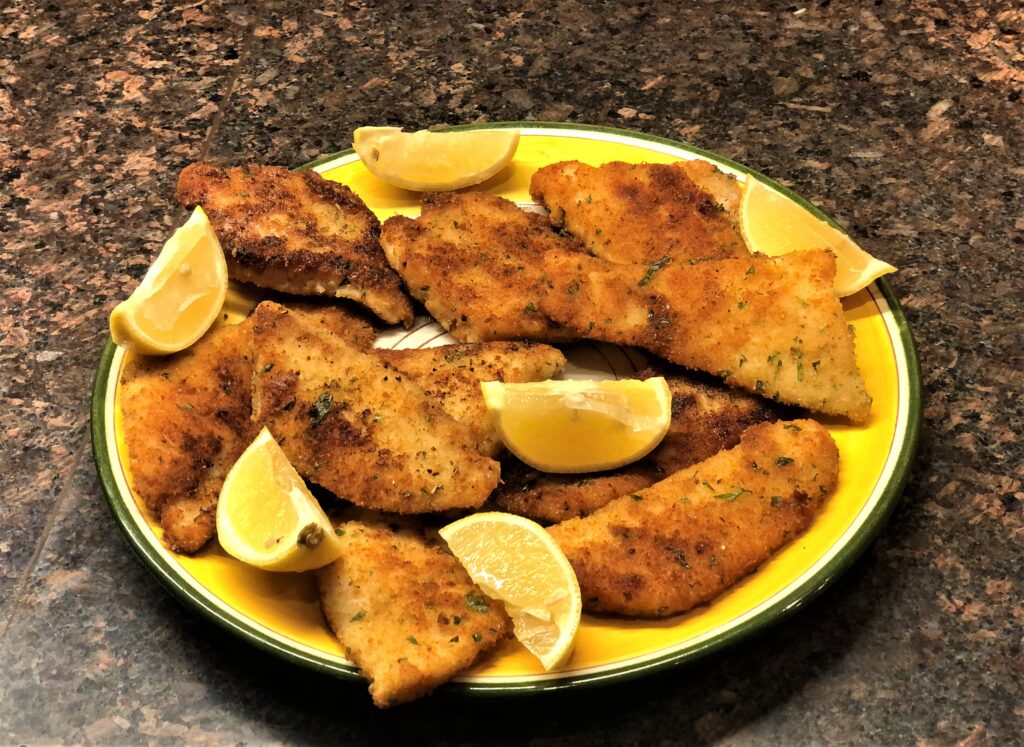 If there's any egg wash and breadcrumbs left over make a breadcrumb polpette.
Click here for updated GALLERY
Portfolio and Yelp