Salvador Dali's Cookbook 'Les Diners De Gala'
A surrealist cookbook with interesting recipes and beautiful illustrations.
It comes with this disclaimer – "If you are a disciple of one of those calorie-counters who turn the joys of eating into a form of punishment, close this book at once; it is too lively, too aggressive, and far too impertinent for you."
---
Here are a few of the recipes in case you'd care to try them.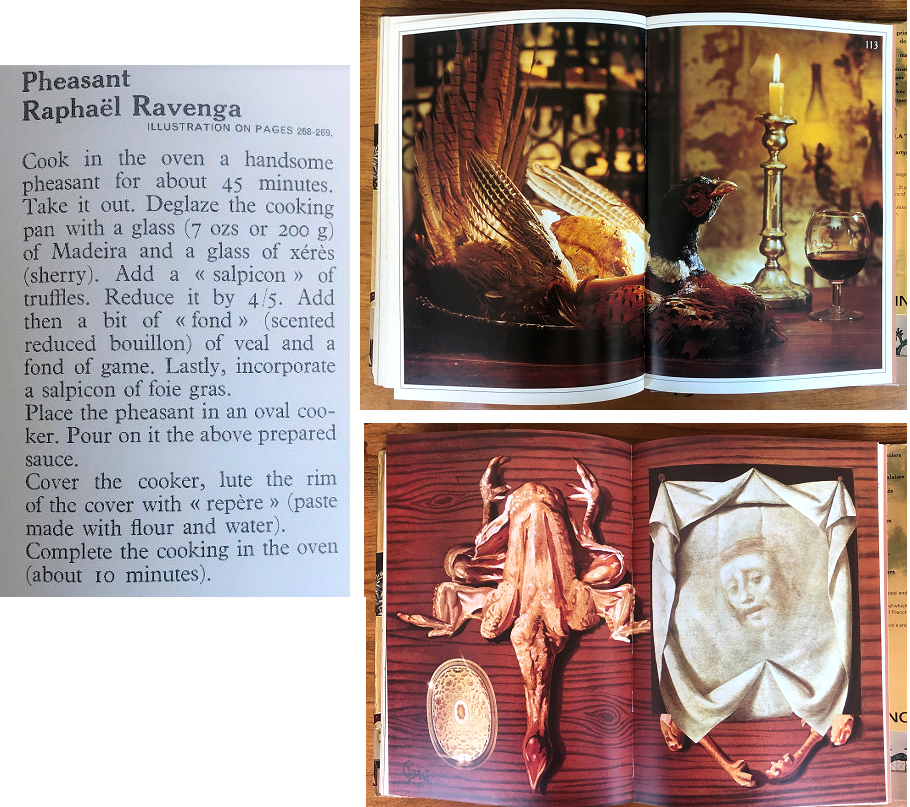 ---
Some cooking terms defined in Le Diners de Gala:
Deglaze – To pour a liquid in the cooking pan and profit from its boiling to recover and incorporate with the sauce the browned bits from the bottom.
Lute – to seal the cover of a cooker with flour dissolved in a small amount of water.
Salpicon – Composed of different sorts of aliments, diced, such as truffles, quenelles, mushrooms.
---
The illustrations are amazing even if you don't intend to make any of the recipes.
---
If you'd like more information on Dali's cookbook and perhaps even get a copy, go to
Salvador Dali Les Diners De Gala First Edition English 1973 Surrealist Cookbook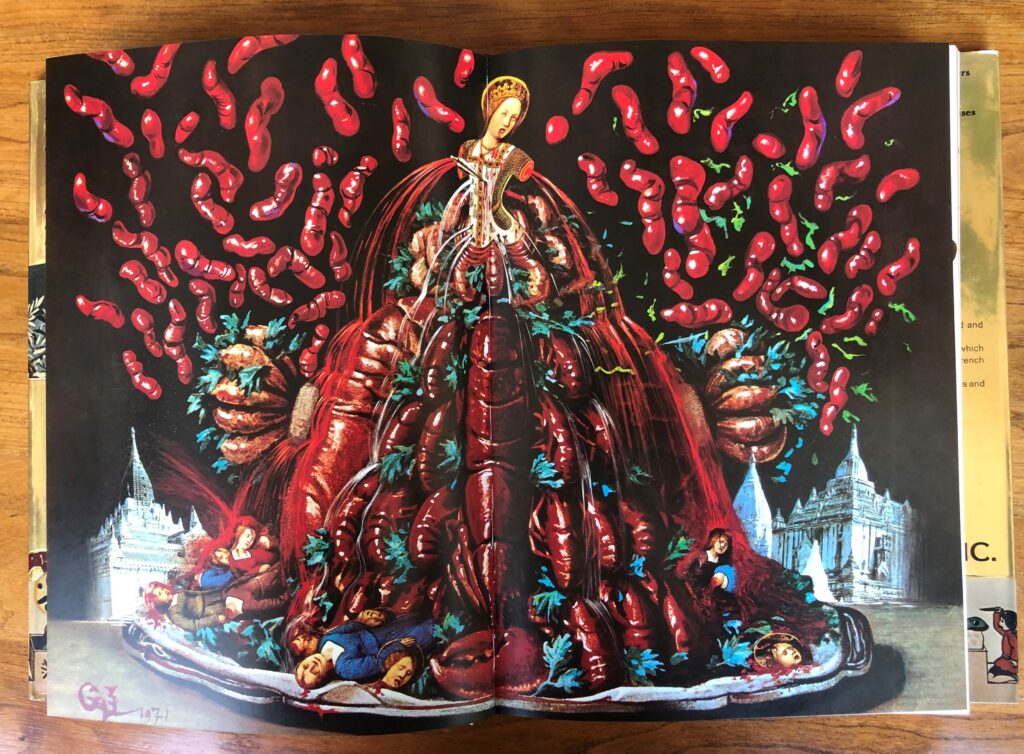 Click here for updated GALLERY
Portfolio and Yelp