Pan Roasted Filet with Cherry Tomatoes
I adapted this Lidey Heuck recipe from last Sunday's New York Times. It's one pan, simple ingredients and easy to put together. I'm using barramundi but any mild white fish will work.
Ingredients:
1 pint cherry tomatoes, halved
½ cup thinly sliced shallots
1 garlic clove, minced
2 tbsp. olive oil
1 tbsp. red wine vinegar
1 tsp. honey
1 tsp. kosher salt
½ tsp, black pepper
1 white fish filet
1 tsp. lemon zest
Chopped fresh basil and mint for serving
Pre-heat the oven to 400o.
Place the first 8 ingredients in a bowl and toss until everything is mixed. Arrange it in a single layer in a small sheet pan and roast for 15 minutes.
In the meantime, pat the filet dry, coat with olive oil and season with salt and black pepper.
Remove the tomatoes from the oven and clear a spot in the pan for the filet. Place the pan back in the oven with the filet and tomato mixture and roast for 10-12 minutes. Sprinkle the entire dish with the zest, basil, and mint and serve.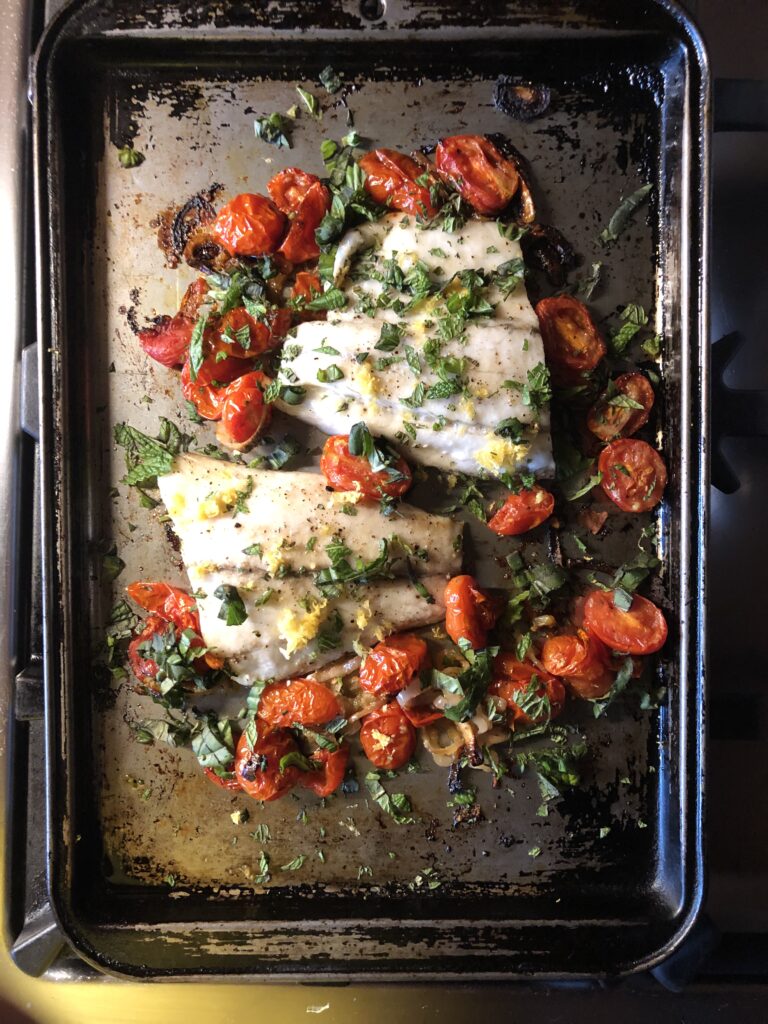 Click here for updated GALLERY
Portfolio and Yelp