Sautéed Tomato Sauce
When most people think of tomato sauce they think 'simmering.' For this recipe you start by sautéing the tomatoes. This gives them a rich hearty flavor and it's ready to eat in about a half an hour.

Ingredients:
½ cup olive oil divided
Salt, black, and red pepper
10 – 12 plum tomatoes
2 minced garlic cloves
¼ cup chopped basil
¼ cup chopped parsley
1 lb. short pasta (ziti, penne, rotelle, etc.)
Start a pot of salted water for the pasta.
Heat ¼ cup of the oil in a large frying pan and season it with salt, black and red pepper. Cut the stem end off the tomatoes, cut them in half lengthwise and place then cut side down in the pan. Cook on medium-high heat until they begin to soften and color. Depending on their ripeness and thickness they might take 8 – 12 minutes.

Season the top side and then turn them and cook for another 8 – 12 minutes. Start cooking the pasta in the boiling water.

The tomatoes should be soft now so add the minced garlic, basil, and parsley and the remaining ¼ cup of oil.
---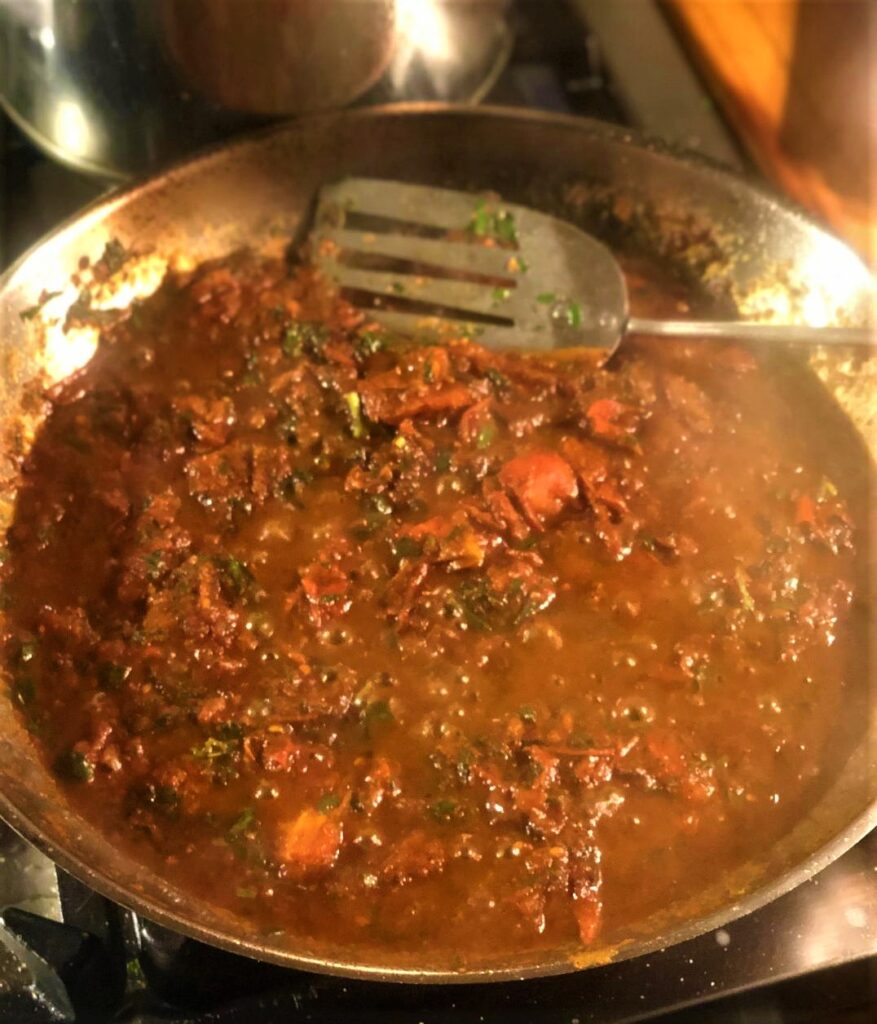 Add some of the pasta water to the sauce, blend and deglaze the pan. A ½ cup might be enough but add more if needed to get a saucy consistency.
---

When the pasta is almost al dente add it to the sauce and mix to finish cooking. Serve with grated Parmigiana.
Click here for updated GALLERY
Portfolio and Yelp