Seafood Sauce
For this one I used clams, mussels, shrimp and lobster tails. Add what you like, crabs, scallops, octopus, fish filets, etc. It's important to steam the clams and mussels separate from the sauce. One sandy clam or mussel can ruin a whole pot of sauce.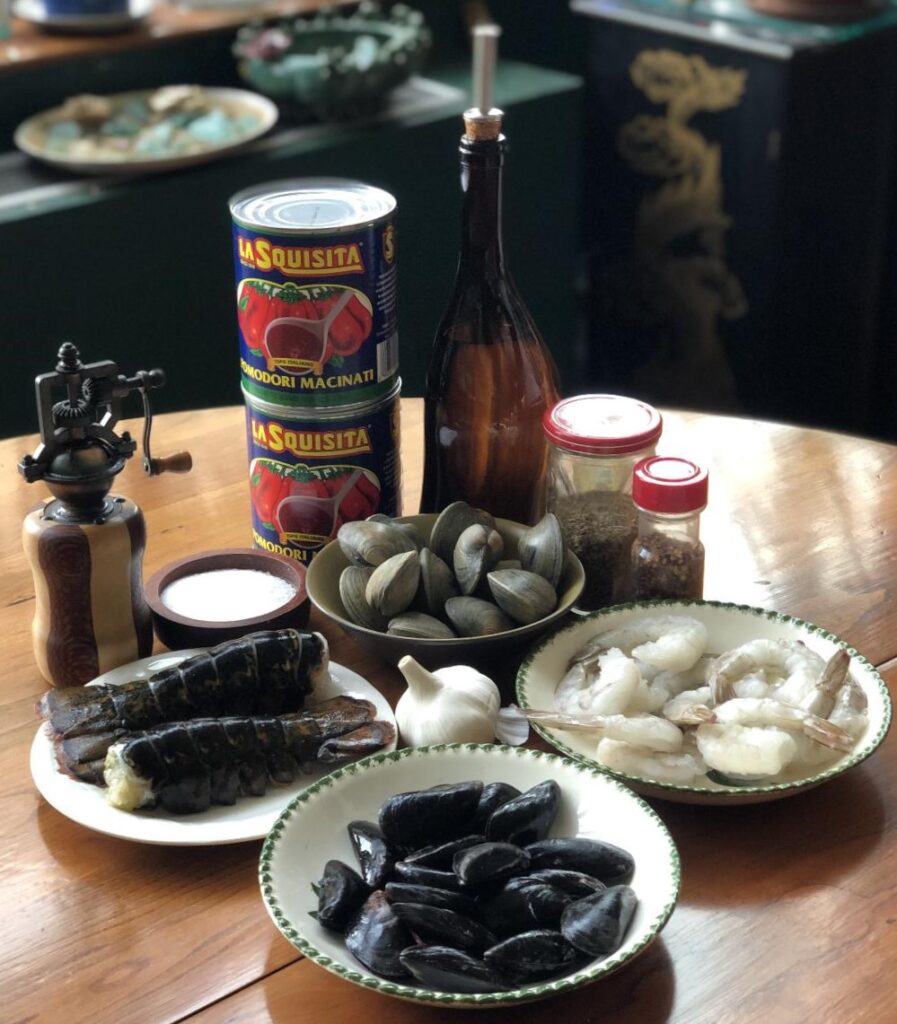 Ingredients:
¼ cup olive oil
Salt, black and red pepper to taste
3 minced garlic cloves
½ tsp. oregano
2 – 28 oz. cans crushed tomatoes
12 little neck clams
18 mussels
1 doz. shrimp cleaned and shelled
2 lobster tails cut into 2 inch pieces
1 lb. linguine
Lightly sauté the garlic in oil in a pot large enough to hold the sauce and shellfish. Add salt, red, and black pepper to taste and the oregano. Add the crushed tomatoes and bring to a simmer.
---
The clams and mussels need to be steamed in a separate pot in case any are sandy. Heat one & a half cups of water and add the shellfish. (Clams and mussels take different amounts of time so it's easier to do them separately.) Cover the pot and let it steam 8 to 12 minutes (until they open). Discard any shellfish that didn't open. Add the shellfish to the tomatoes sauce and carefully pour the remaining broth into the sauce leaving any sand behind.

---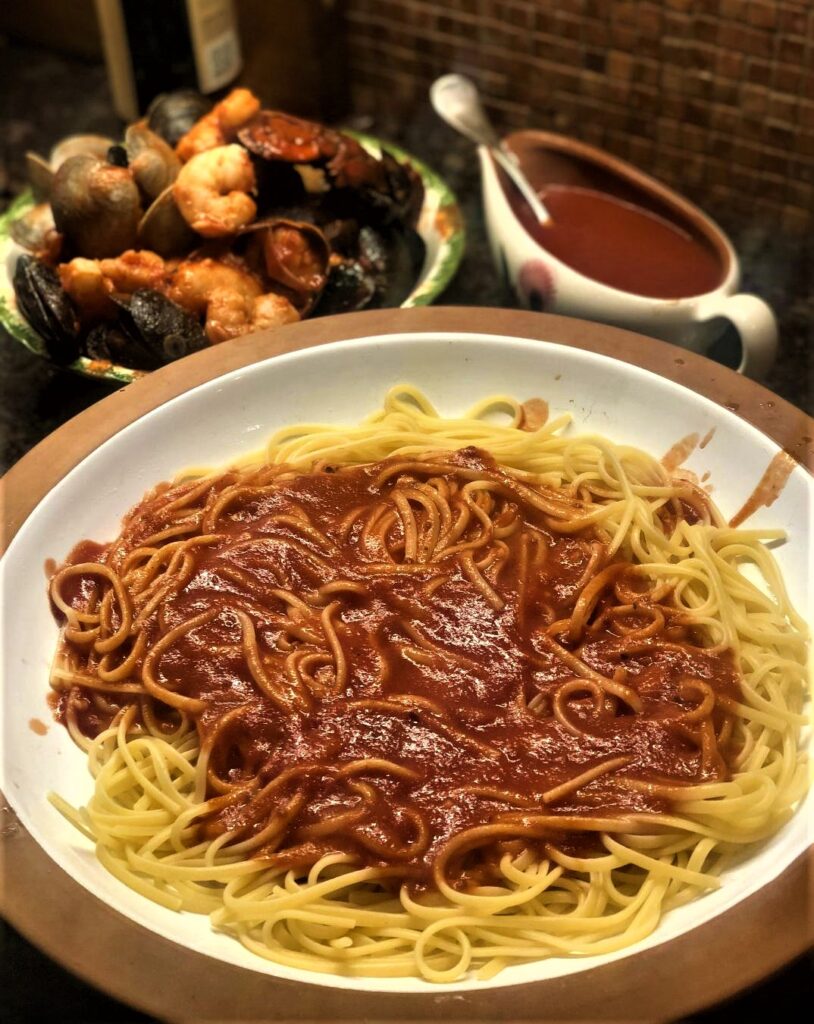 Start to cook the linguine and at the same time add the lobster and shrimp to the sauce. When the pasta is done the sauce will be too. Put the pasta, and shellfish sauce in a serving platter and serve. Please, it's seafood so no cheese on this sauce.
---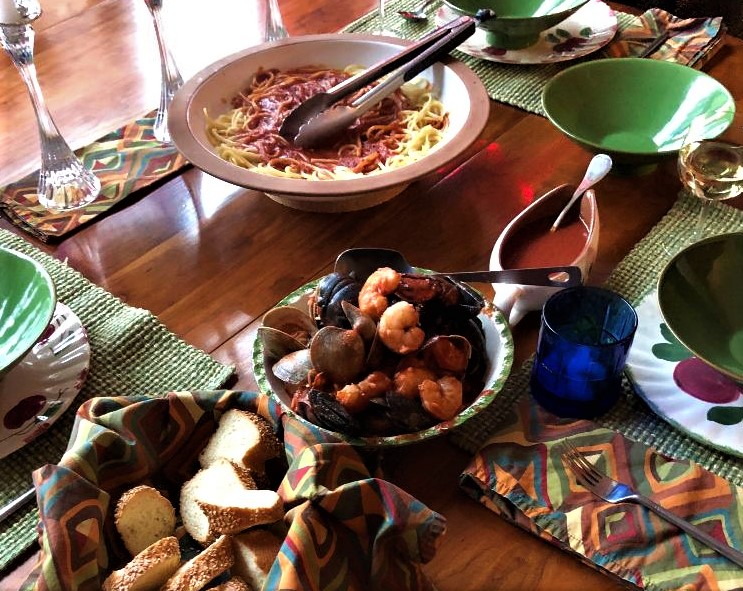 Click here for updated GALLERY
Portfolio and Yelp