Shrimp and Vegetable Stir Fry
This is a quick recipe and a great way to prepare shrimp. You can make it with 2 cups of any kind of frozen vegetables you like. If you don't have toasted sesame oil, substitute olive oil.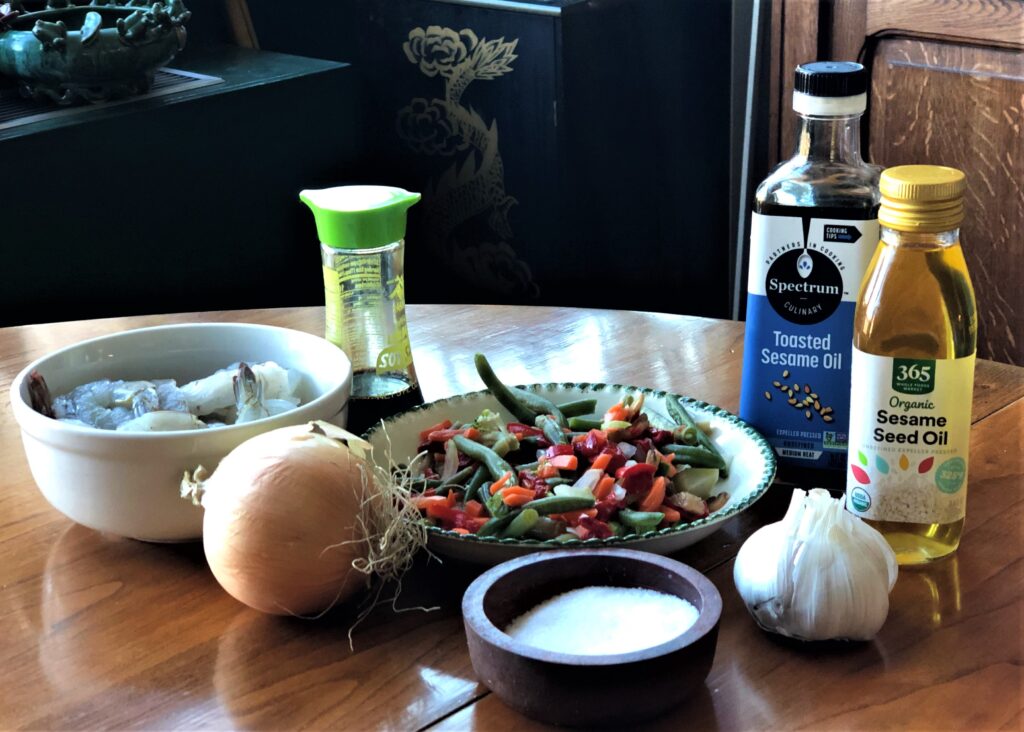 Ingredients:
1 lb shrimp, peeled and cleaned
5 tbsp. sesame oil, divided
Salt
½ onion, diced
2 cups mixed frozen vegetables
1 tbsp. soy sauce
2 minced garlic cloves
2 tbsp. toasted sesame oil
Heat 2 tablespoon of sesame oil in pan over medium heat. Put in the shrimp. season lightly with salt and cook for 1 minute on each side.

Remove the shrimp from the pan and put in the remaining 3 tablespoons of oil.
Add the onion, a pinch of salt and cook for a few minutes  on medium heat until it begins to soften. Add in the vegetables, garlic and soy sauce, toasted sesame oil, and cook about 1 minute.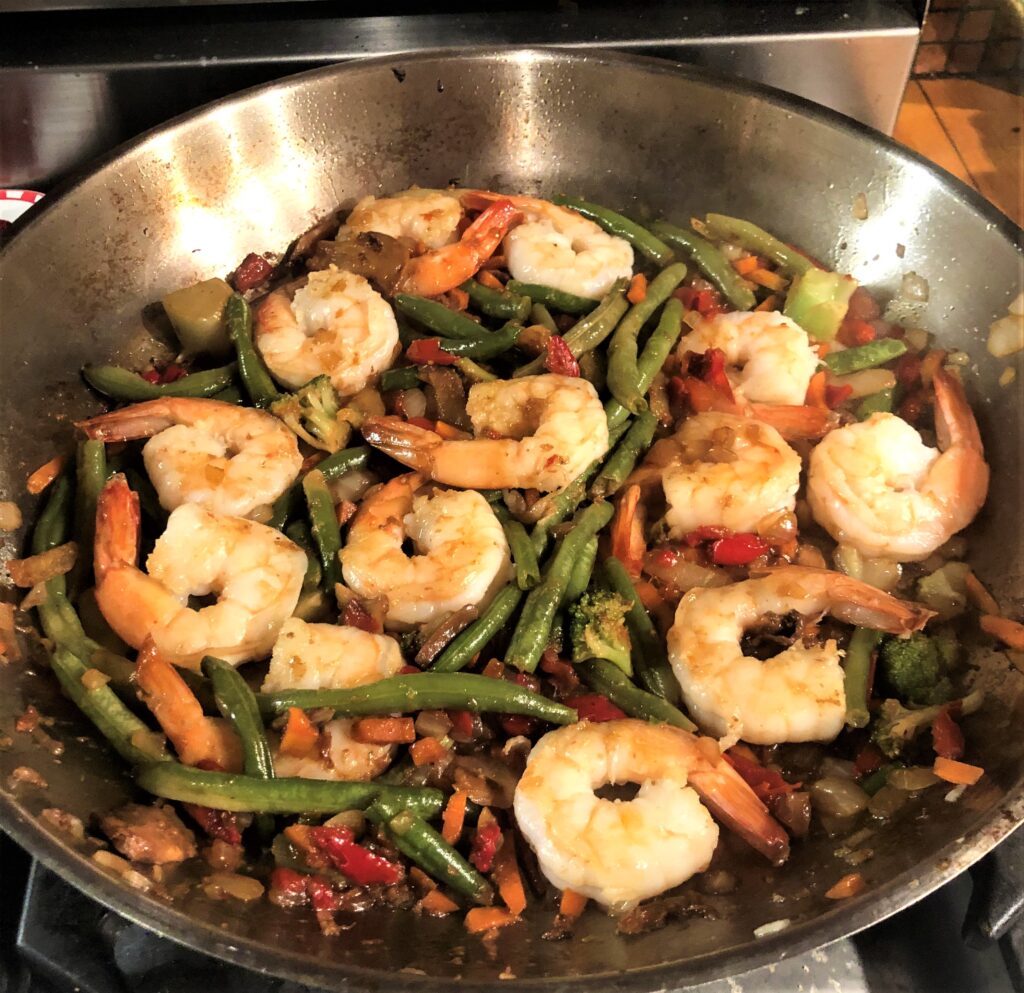 Return the shrimp and toss until everything is well mixed and the shrimp is completely cooked. Serve with rice.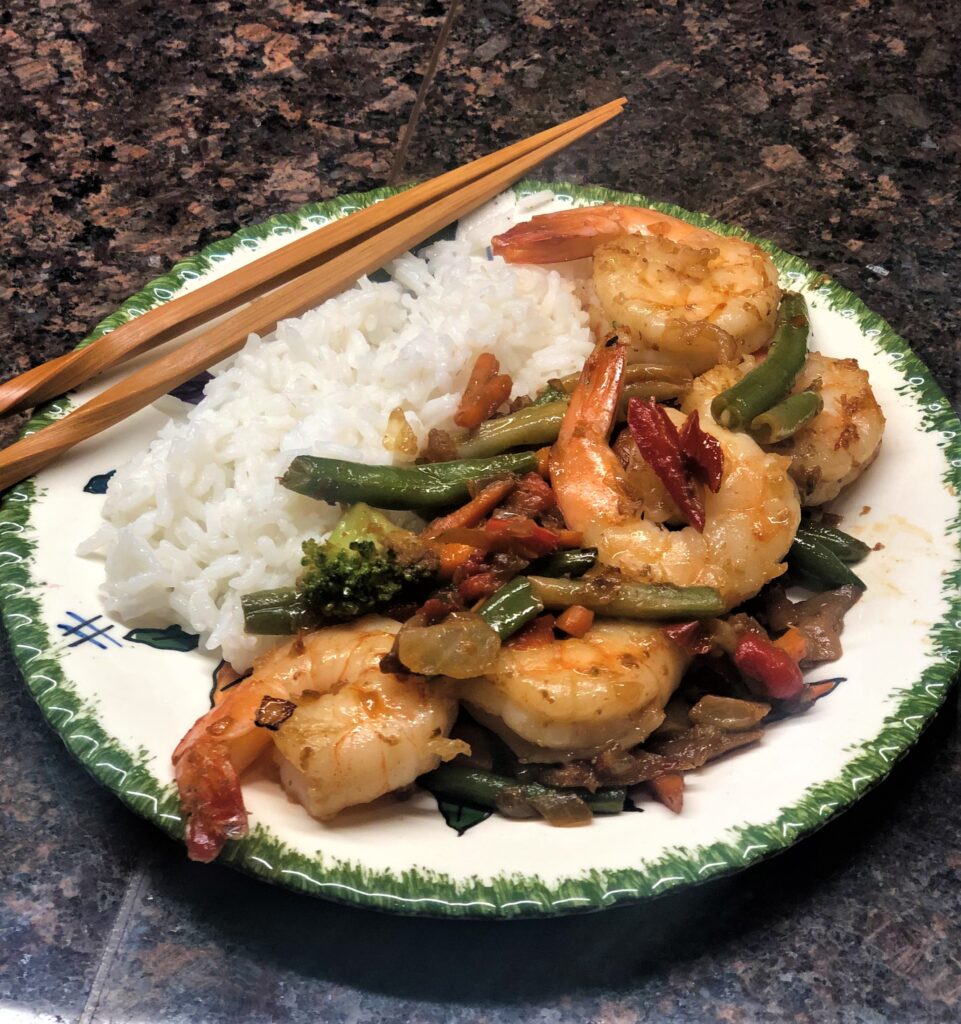 Click here for updated GALLERY
Portfolio and Yelp