Easy Clam Sauce
When life gives you lemons, make lemonade. So, when you can't get fresh clams, use canned. You don't need fresh clams for this one. Clam sauce and linguine traditionally go together but if you can't get linguine use whatever pasta you like.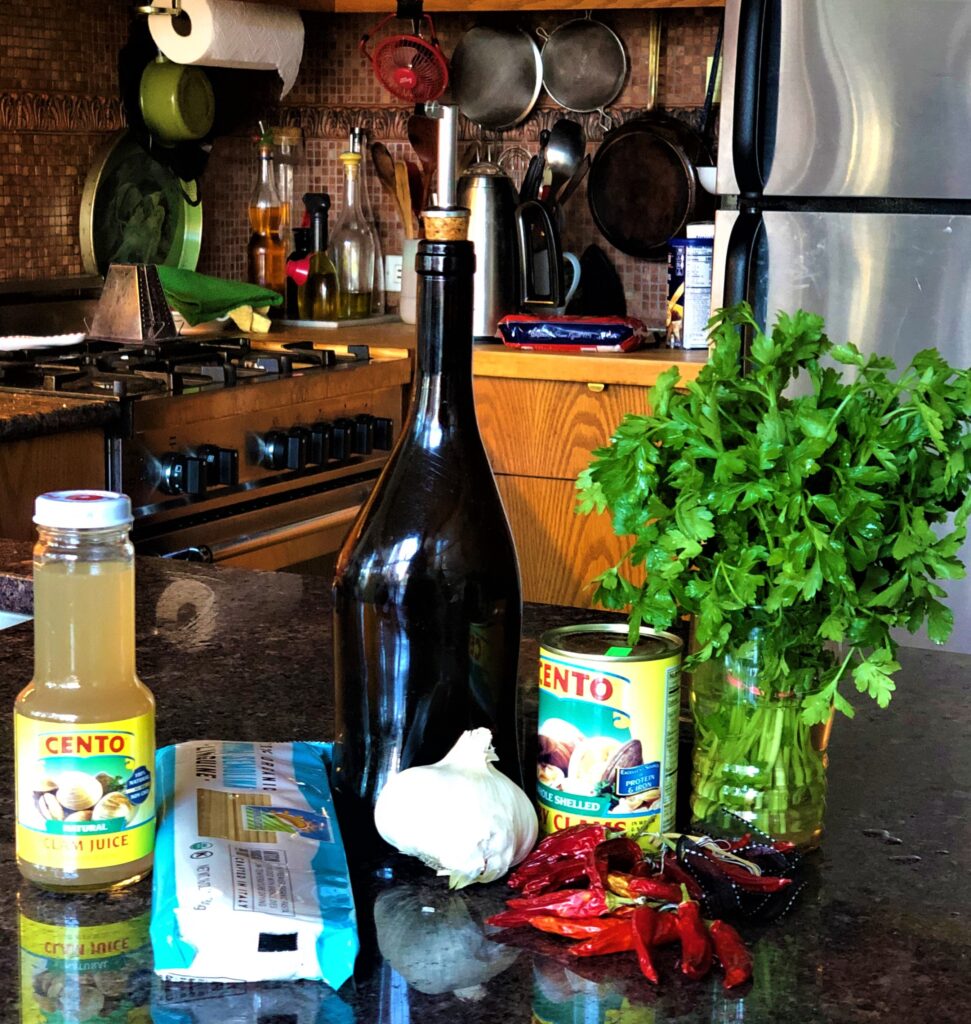 Ingredients:
¼ cup olive oil and more for drizzling
3 cloves of garlic, sliced
Salt, black and red pepper
1 can of clams
1 bottle of clam broth
½ half cup of chopped parsley divided
1 lb. linguine
Put up a pot of salted water for the pasta. You can make the sauce as the linguine cooks.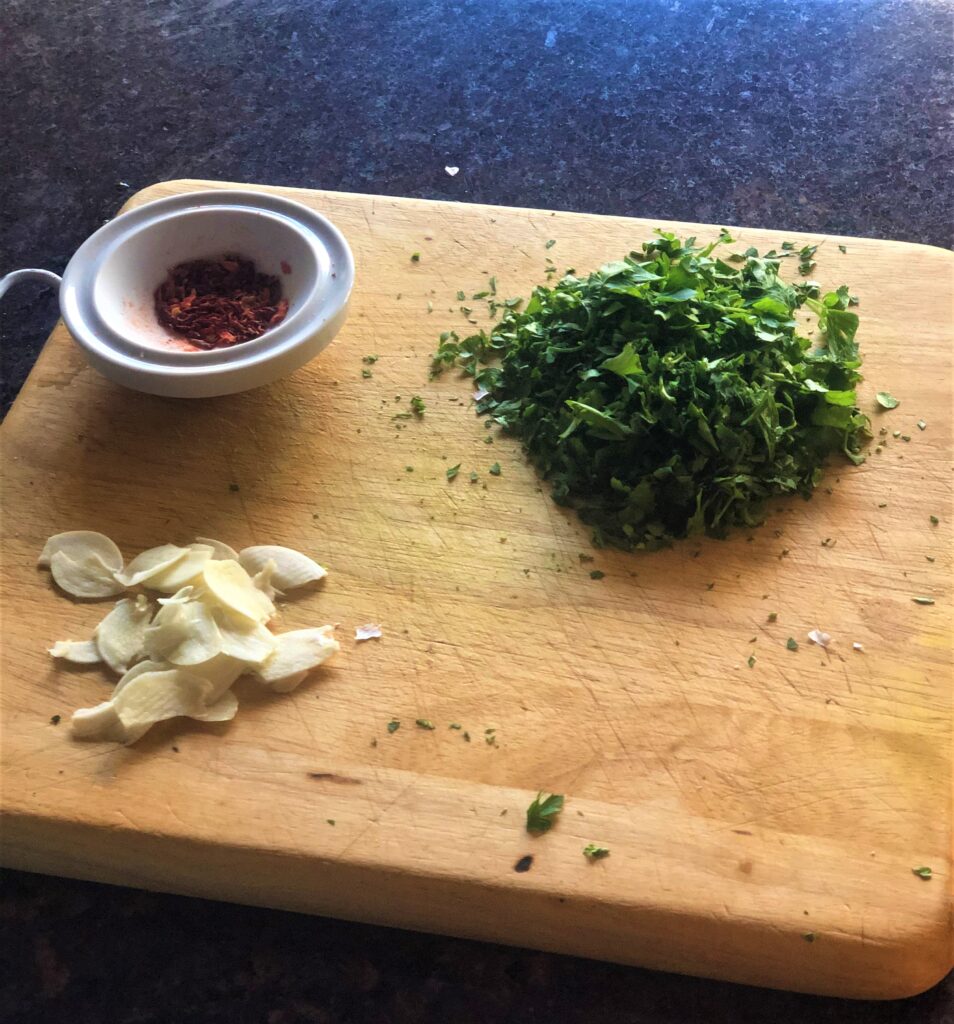 Heat the oil in another pot on medium heat and add the garlic, salt and pepper. Give the garlic a few minutes to flavor the oil. Strain the canned clams, saving the liquid and add them to the pot. Sauté for a few minutes, add half the parsley and the liquid from the canned clams and the bottle of clam broth. Let it simmer for a few minutes.
When the pasta is almost done add it to the pot with the sauce to finish cooking. Remove it to a serving dish, sprinkle with the rest of the chopped parsley and drizzle it with some olive oil. Most Italians agree that's it's a mortal sin to put cheese on seafood.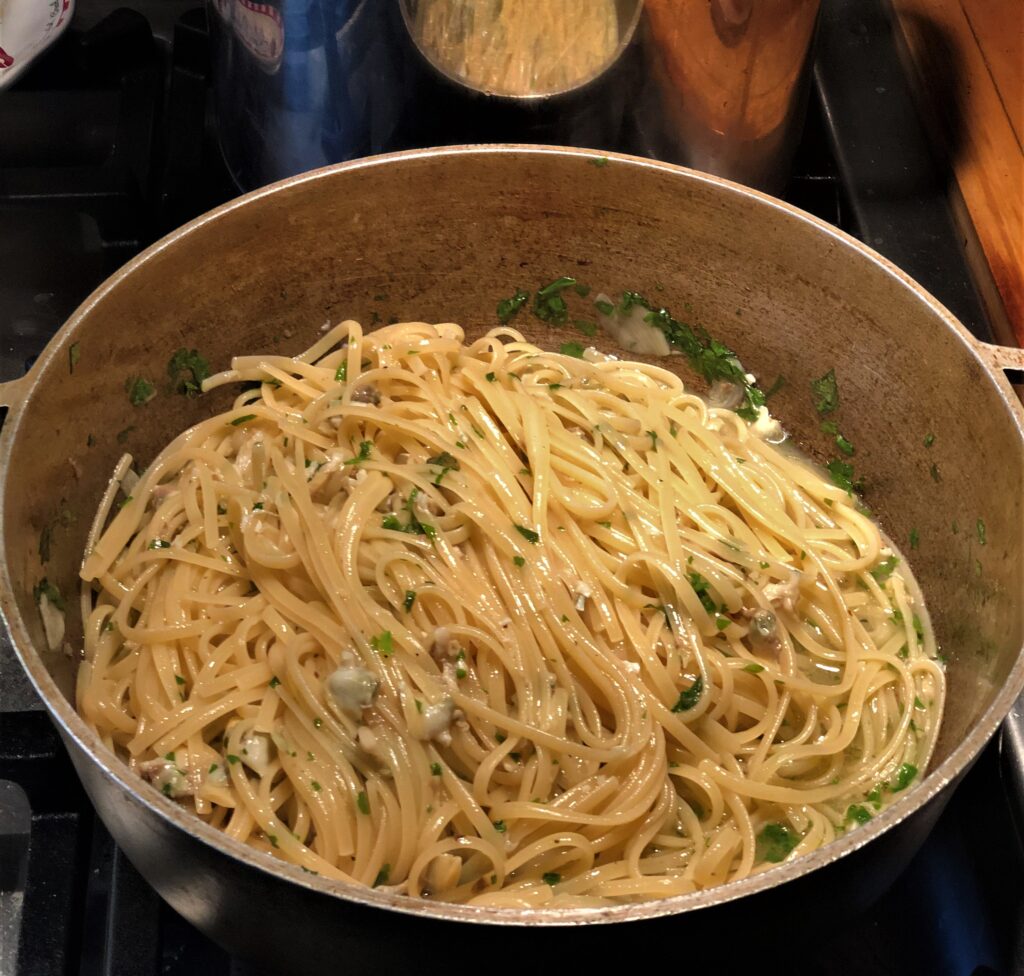 Click here for updated GALLERY III