Arugula with Garlic and Oil
Here's another easy recipe. This one's for a side dish. Arugula with garlic and oil is just three ingredients plus salt and pepper. Precise measurements don't matter much for this one. Arugula is also known as rocket and is similar to spinach and collard greens which you can also make this way.

Ingredients:
Arugula –as much as you like

2 sliced cloves of garlic – more if you like garlic

Olive oil – enough to coat the greens

Salt and black pepper to taste

Heat the oil in a pan and add the garlic, salt and pepper. Simmer on a low flame for about 5 minutes to infuse the oil with garlic flavor. Don't brown it. Add the arugula, a ½ cup of water, and toss it until it wilts.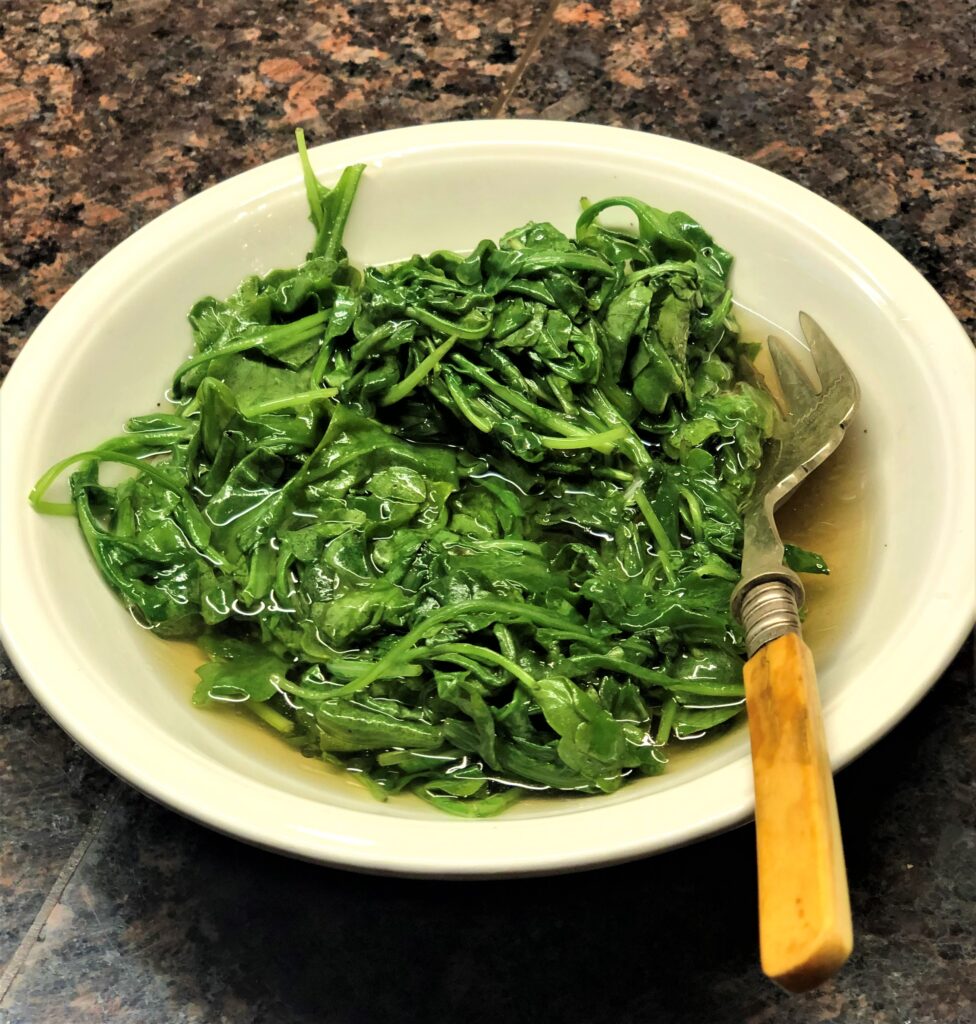 Arugula with Garlic and Oil

Click here for updated GALLERY III