Pasta con Broccoli
Here's a simple dish. It's easy to make with just a few easy to get ingredients.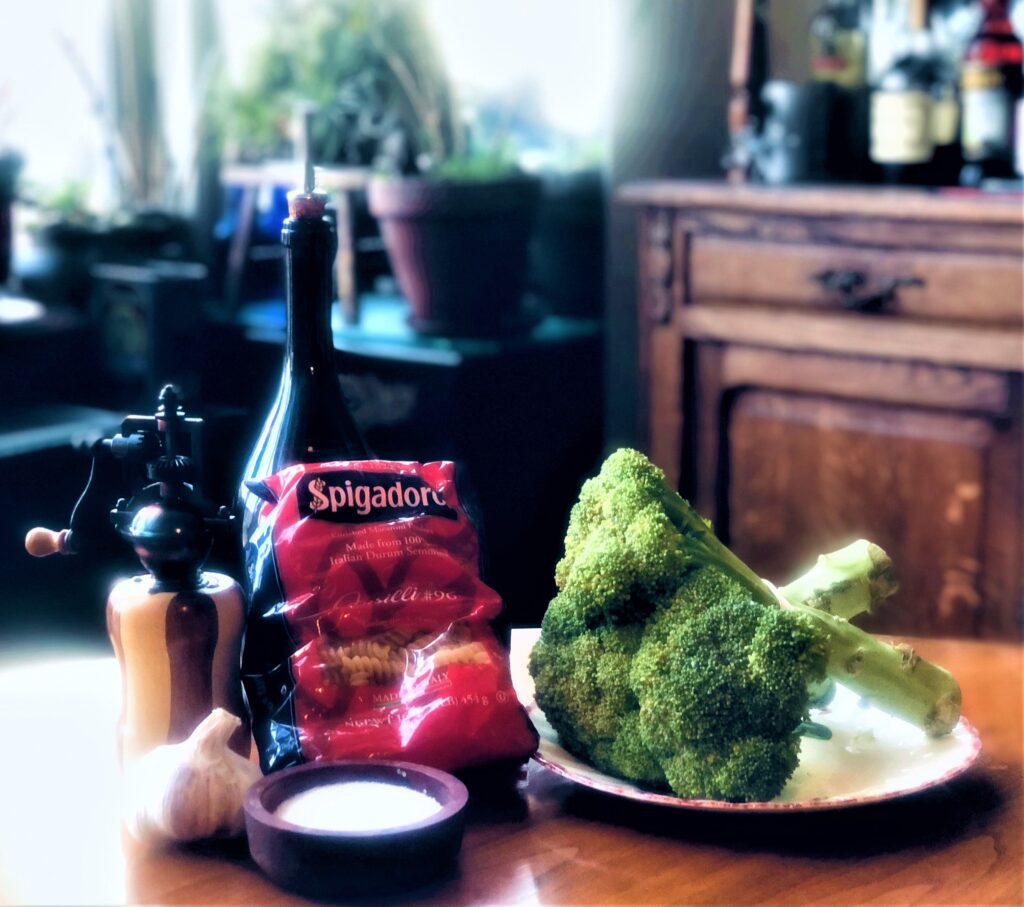 Ingredients:
broccoli cut into florets
¼ cup olive oil
2 cloves sliced garlic
1 lb. pasta (your choice)
Salt and black pepper
Place the broccoli in a pot of boiling salted water for 5 to 8 minutes.
Remove the broccoli to a bowl and with the water continuing to boil, add the pasta.
While the pasta is cooking, in another pot lightly sauté the garlic in the oil and then toss the broccoli, thoroughly coating it with the oil. Season with the salt and pepper.
When the pasta is almost done remove it from the water and add it to the broccoli, garlic, oil mix to finish cooking. Add some of the pasta water and a sprinkle of oil, stir and serve with grated Parmesan cheese if you like. This recipe also works with cauliflower instead of broccoli.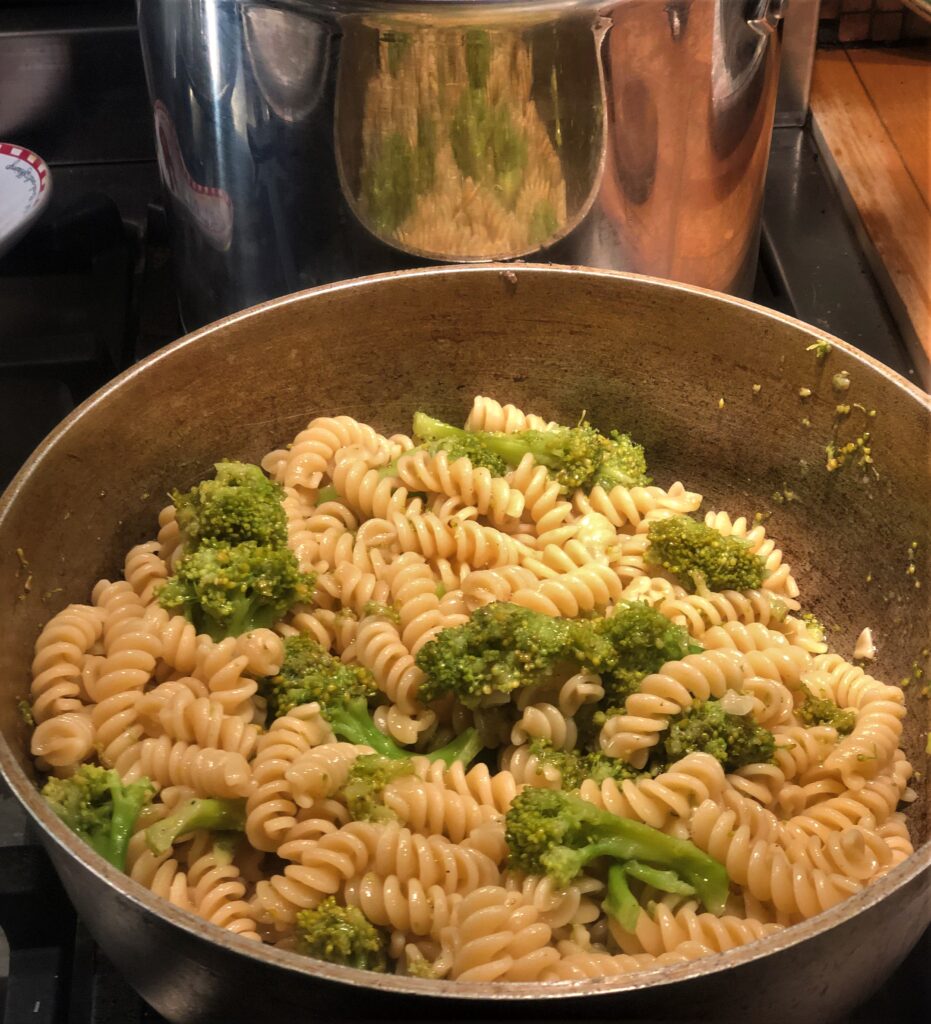 Click here for updated GALLERY III