Pasta Fazool
In Italian its pasta e fagioli – that means "pasta and beans." Some people call it pasta fazool. Both pronunciations are correct. In the Neapolitan dialect its pasta e fasule, often spelled pasta fazool in America.

Ingredients:
Olive oil
1 cup trinity
1 lb. beans (whatever kind you like)
Salt and black pepper
Sm. can cherry tomatoes – optional
1 lb. small pasta
1 cup arugula or spinach – optional

Pick through and rinse the beans.

In a large pot, cook the trinity in oil. When the vegetables are soft, add the beans and 8 cups of water. Bring to a boil, lower heat and simmer, covered for 2 hours.

Add salt and pepper, the cherry tomatoes, 2 more cups of water, and the pasta. If necessary, add more water as the pasta cooks. When the pasta is almost done, throw in a couple of hands full of arugula or spinach. I'm using a mix of both. When the greens whilt, it's ready to serve.
I think it's tastier reheated the next day. Just add some water to the pot and stir over a low flame.
A pound of beans and a pound of pasta can rally grow as they cook. You might to cut those 2 ingredients in half.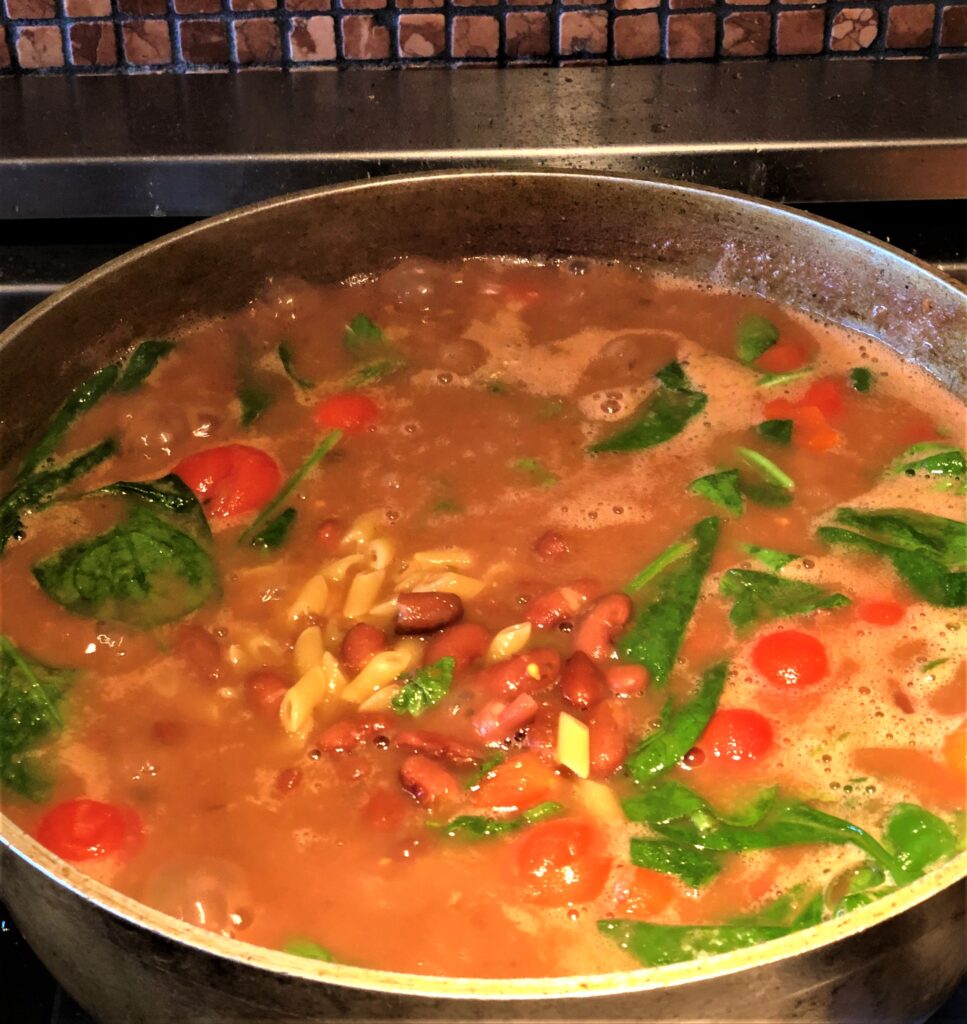 Click here for updated GALLERY III