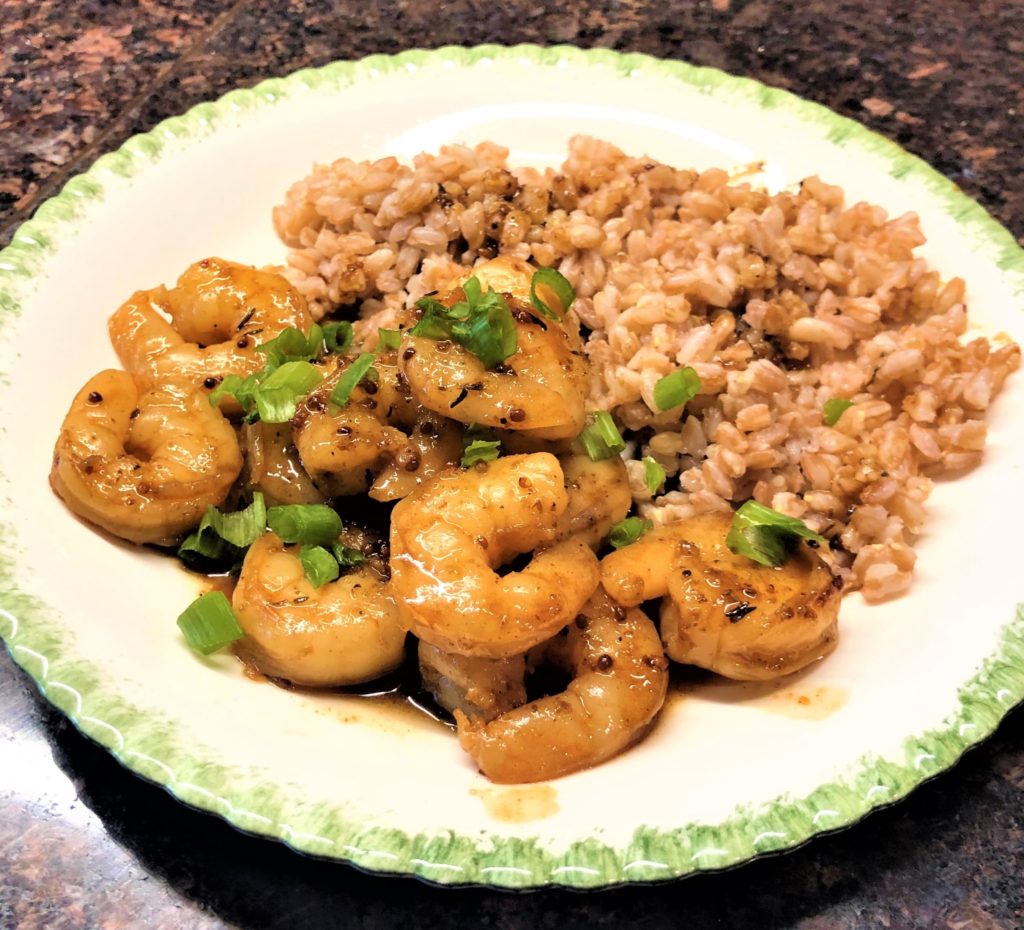 Cajun Garlic Butter Shrimp
I was in the mood for shrimp and came across this recipe – Cajun Garlic Butter Shrimp – on Alyssa River's site The Recipe Critic. It's simple and quick to make and yet has some very complex flavors. I served it with faro which went well with the sauce. Rice goes well too.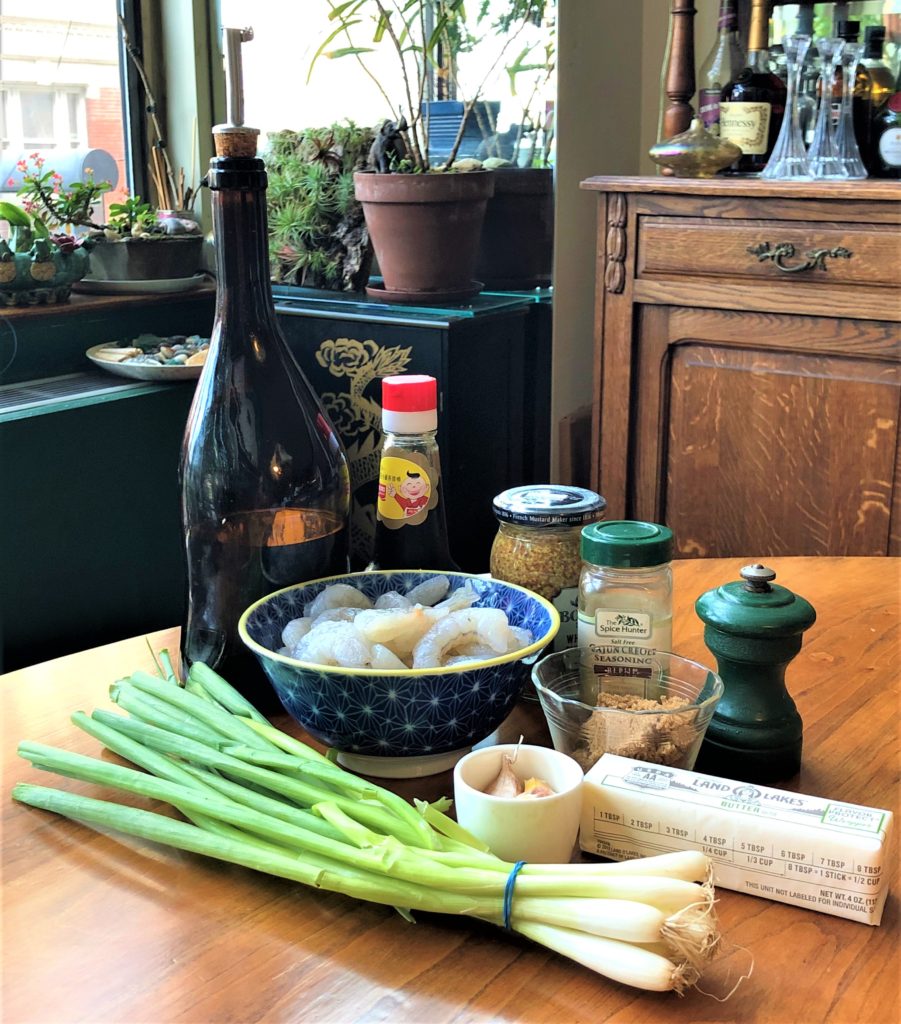 Ingredients:
¼ cup low sodium soy sauce

2 Tablespoons brown sugar

2 Tablespoons olive oil

1 Tablespoon whole grain mustard

1 teaspoon Cajun seasoning

2 garlic cloves, minced

2 tablespoons butter

1 pound shrimp, peeled and deveined

Black pepper

Sliced green onions, for garnish

Mix the first six ingredients together in a bowl to make the sauce. Put the butter in a frying pan on high heat. When it melts, add the sauce and let it reduce for a few minutes.
Add the shrimp to the pan and sprinkle with black pepper. Stir and cook for a few minutes until the shrimp is done. Garnish with the chopped green onions. Really good and easy to make.
---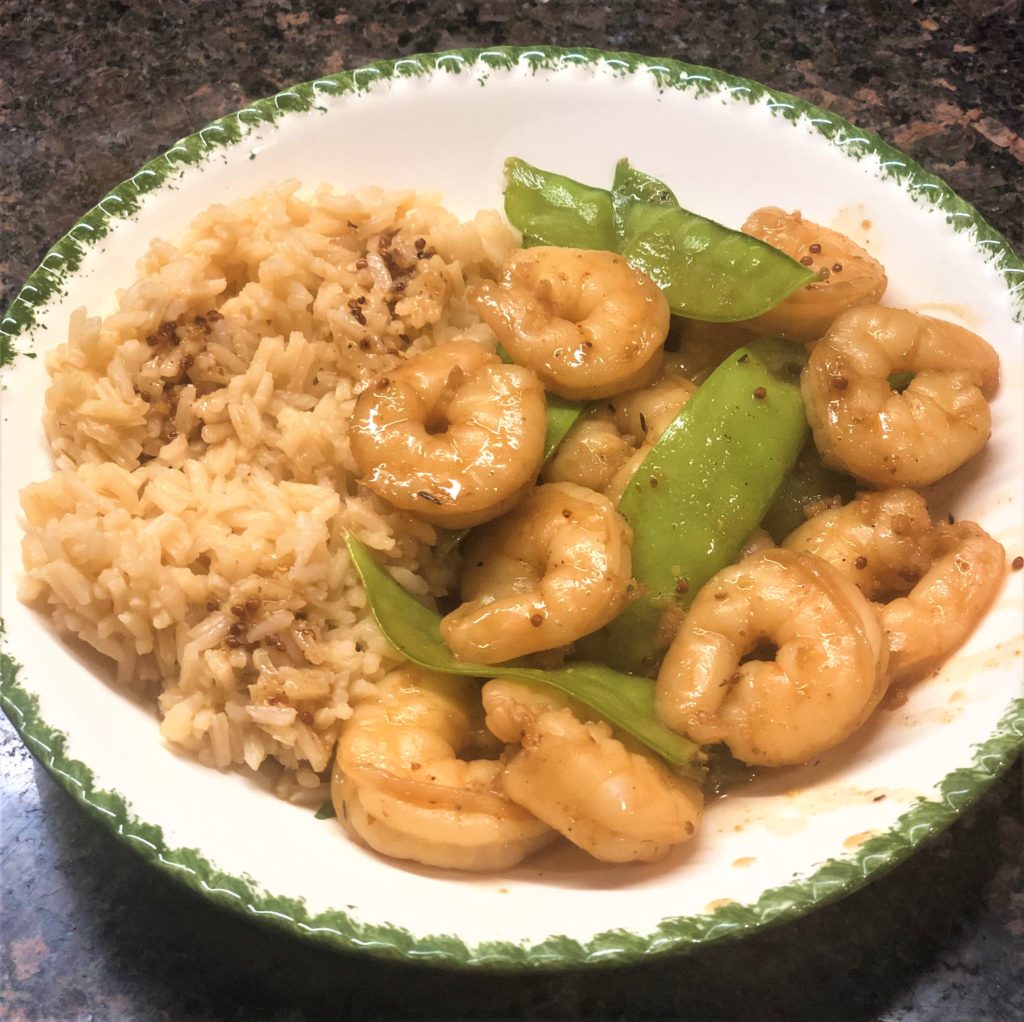 Also good with snow peas and rice.

Click here for updated GALLERY II