Where to Actually Eat Well in NYC's Little Italy
I came across an interesting article in Eater New York. It's a list and description of the best places to eat in New York's Little Italy.
Here's Eater's list –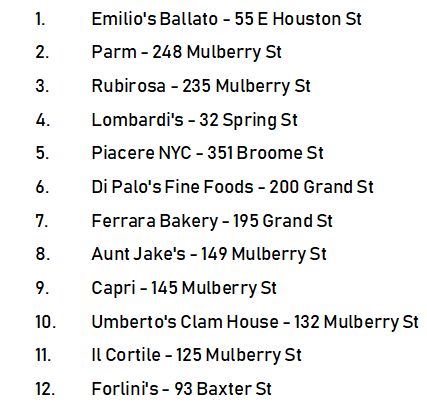 You can find the complete article here.

If you're in NYC, you might find this list useful, and I'll help with my opinion on the places that I'm familiar with.
Eating in Little Italy
I'll start with their No. 1 –
Emilio's Ballato

. I agree that it should be No. 1. It's my favorite Italian restaurant in Little Italy. Not only that, it's located in the building that I grew up in -55 E. Houston St. I remember the original Mr. Ballato and Emilio has continued his high-quality cooking tradition.
After that, I'd rate
Il Cortille

and

Forlini's

as the same quality. They're both excellent and stand out from the  mediocre red sauce restaurants in the area.
For pizza
Lombardi's

is the best. They brought Napolitano  pizza to New York when they opened on Spring Street in 1905.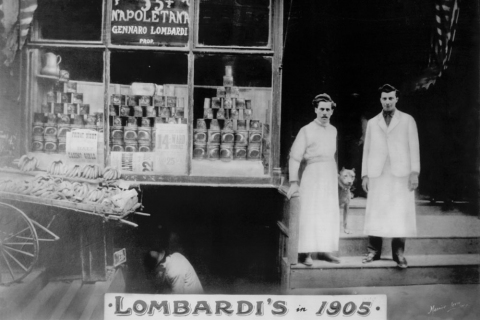 Umberto's Clam House

is pretty good and famous for that Joe Gallo incident but they should have also included Vincent's, on the corner of Mott and Hester Street. It's been around for a long time and was always one of my favorites.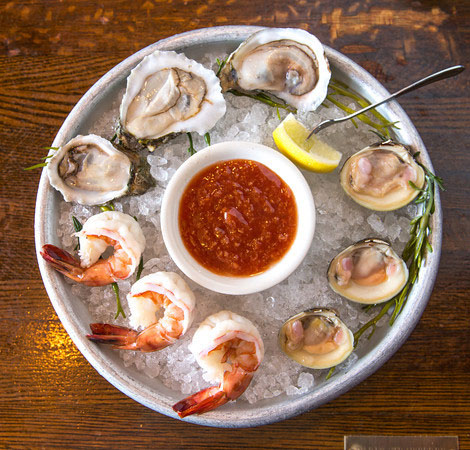 Di Paolo's

is a first rate food store on Mott and Grand Street. I'm surprised the equally good Alleva on the then same block wasn't also on the list. It was my mother's go-to Latticini e Salumi.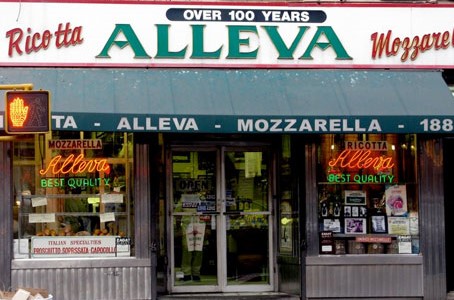 Their only pick that I take issue with is
Ferrara's

. It used to be good but not anymore. Instead of trying to educate their non-Italian customer on what good Italian pastry is all about, they dumbed-down their menu and quality. There are much more authentic patisseries in the area. My choices are Caffé Roma – 176 Mulberry St, Caffé Palermo – 148 Mulberry St. and La Bella Ferrara – 108 Mulberry St.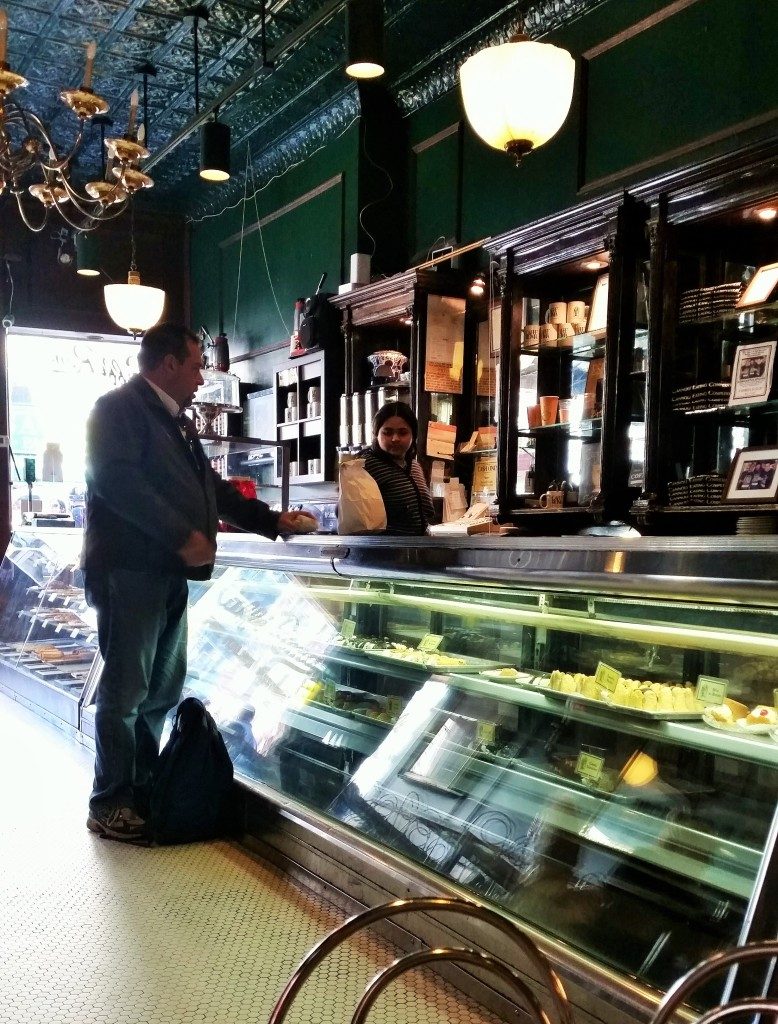 Caffe Roma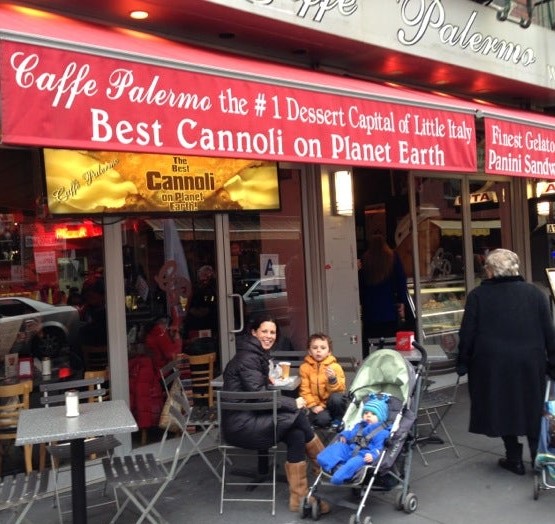 Caffe Palermo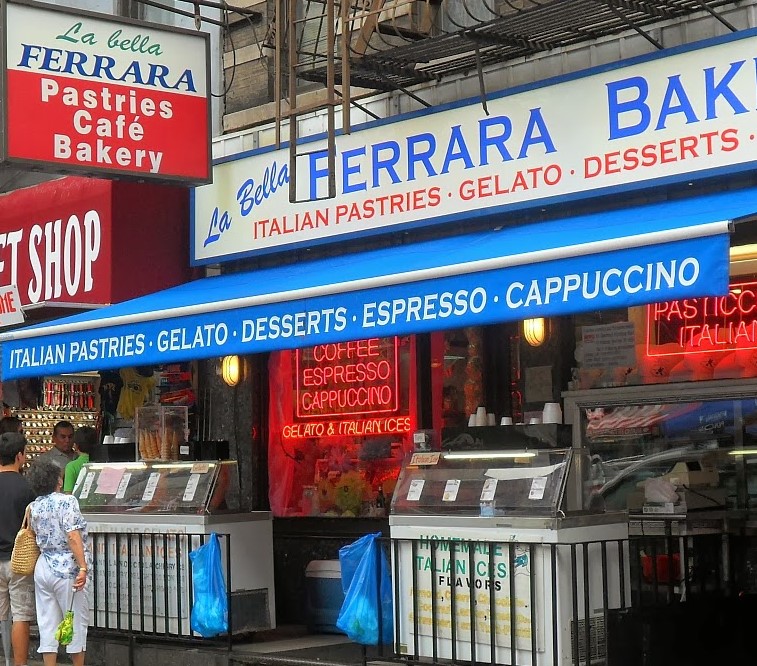 La Bella Ferrara
---
The restaurants on the list that I didn't mention are new to the neighborhood. Maybe you should give them a try and let me know what you think.
Click here for updated GALLERY II