Ravello on the Amalfi Coast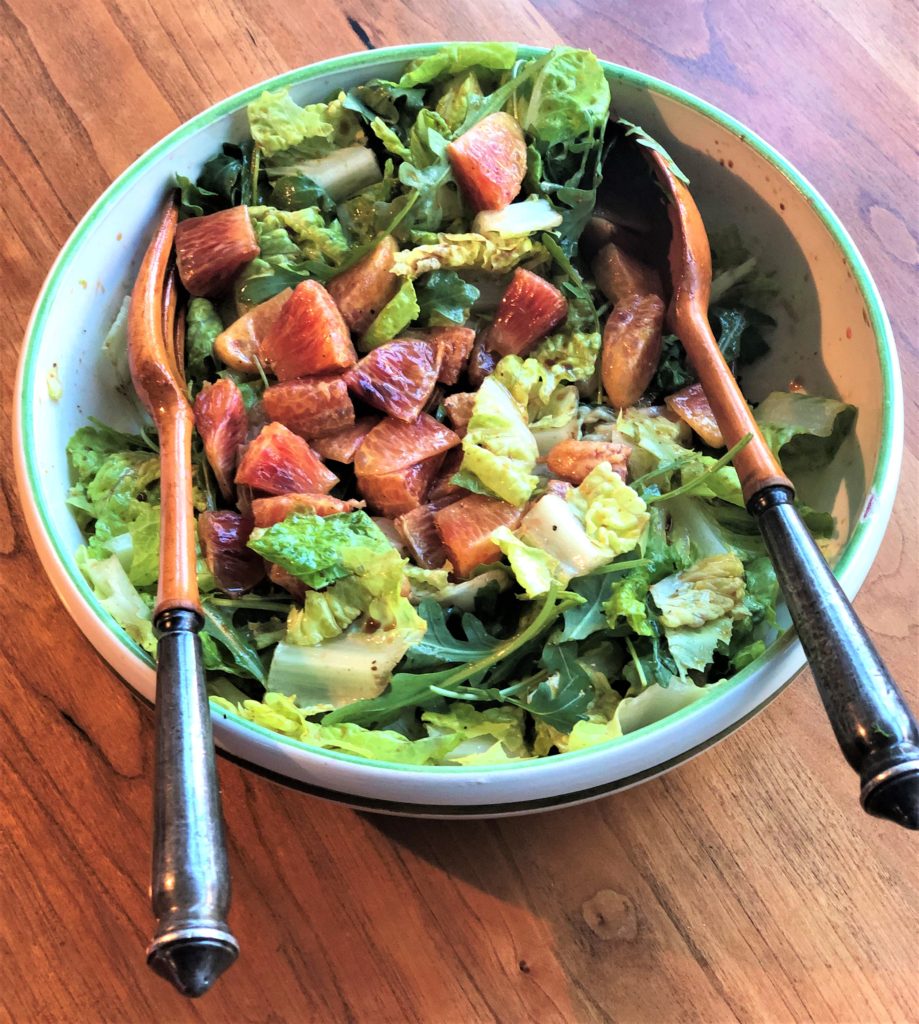 A Simple Italian Salad
Try to stick to these simple ingredients. Don't be tempted to add so-called "Italian" seasoning or garlic. This is a fresh tasting salad, and either of those would muddy the flavors.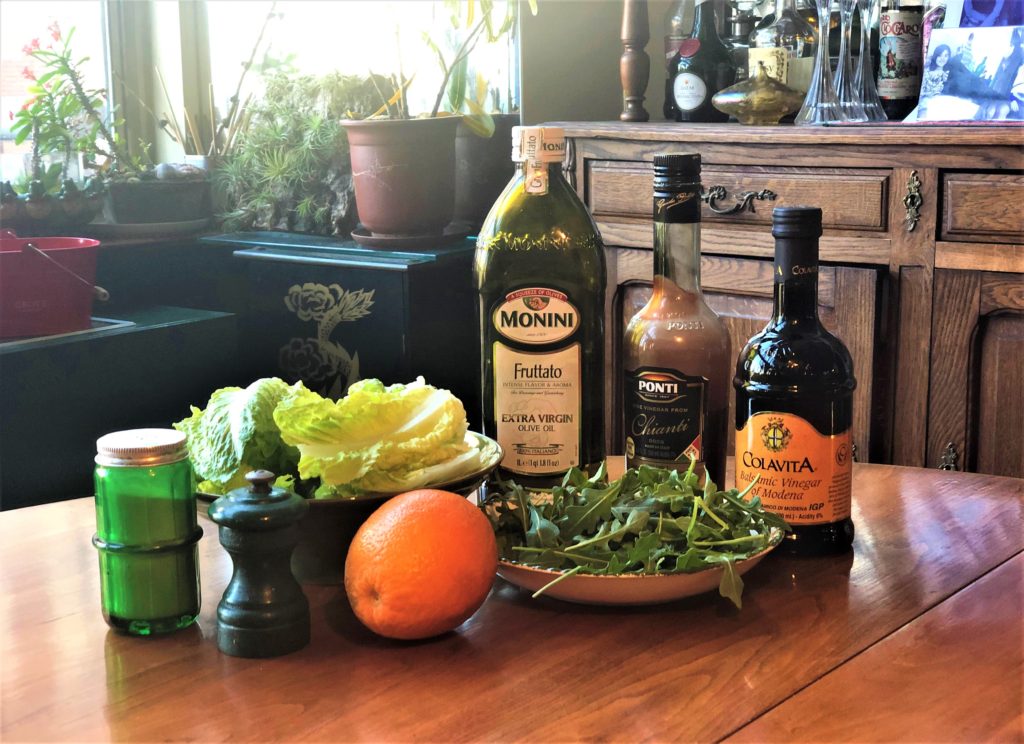 Ingredients:
1 orange

Salt and black pepper

Olive oil

Red wine vinegar

Balsamic vinegar

Romaine lettuce

Arugula
Start by peeling and sectioning the orange. Use a blood orange if you can get one. Cut each section into 2 or 3 pieces. It's easier if you use a scissor. Place the sections in the salad bowl and season with salt and pepper. Add the oil and the 2 kinds of vinegar. A good ratio is 2 parts oil and 1 part vinegar. Use a mix of ½ red wine vinegar and ½ balsamic. Let the oranges macerate for 20-30 minutes to flavor the dressing.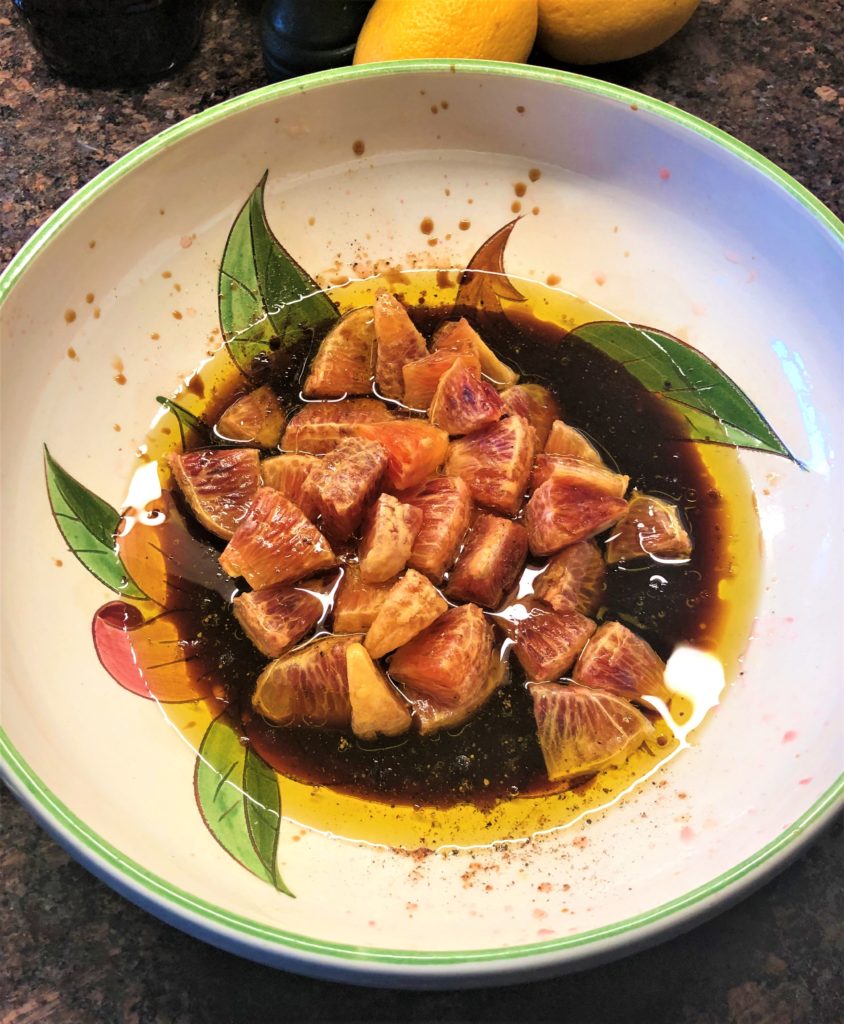 Add the Romaine and arugula, toss and serve.

Click here for updated GALLERY II