Shaken or Stirred
There's a fairly simple rule about when to shake and when to stir a cocktail. If there's any fruit juice (even that mere ½ ounce like in the Oh Gosh), cream or egg, you shake. If all of the ingredients are clear, you stir – like the Martinez below. I can't imagine why James Bond would ask a bartender to shake his Martinis but what the hell – he's 007.
---
The Oh Gosh Cocktail  – shake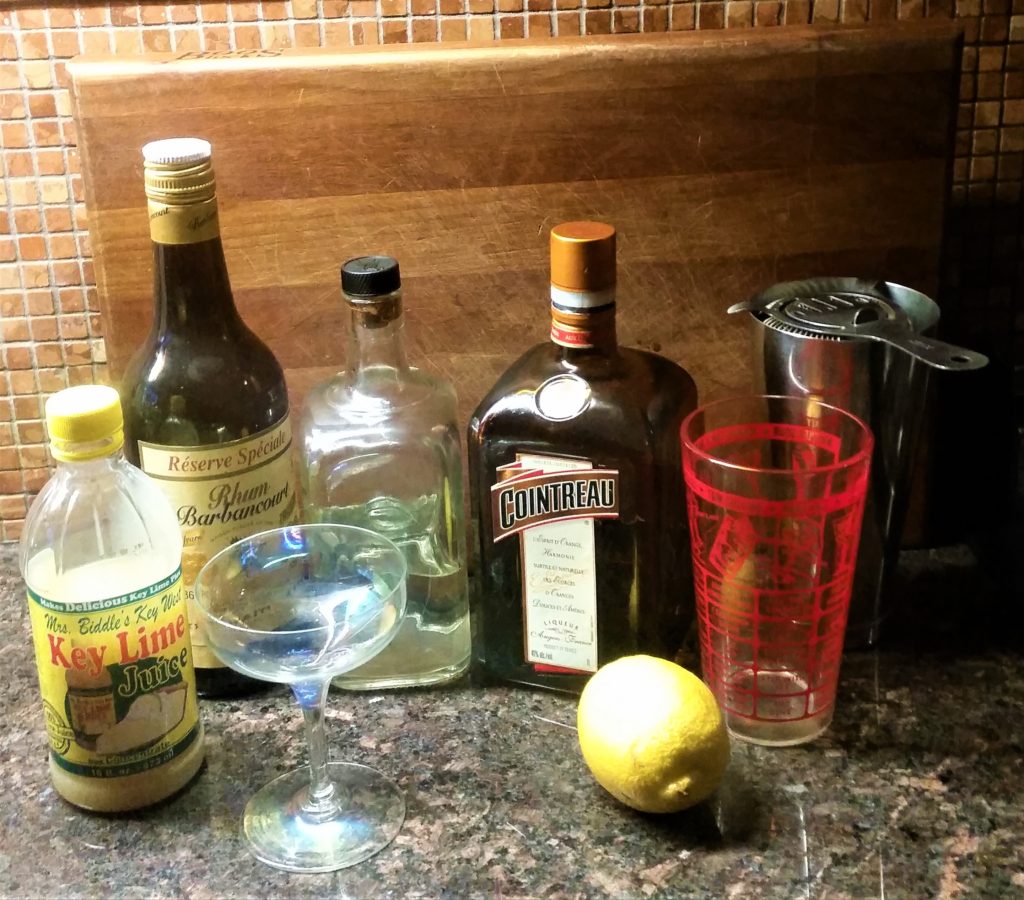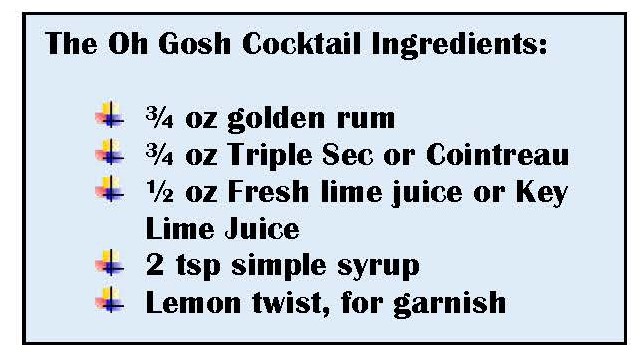 Add all the ingredients to a shaker and fill with ice. Shake and strain into a chilled coupette.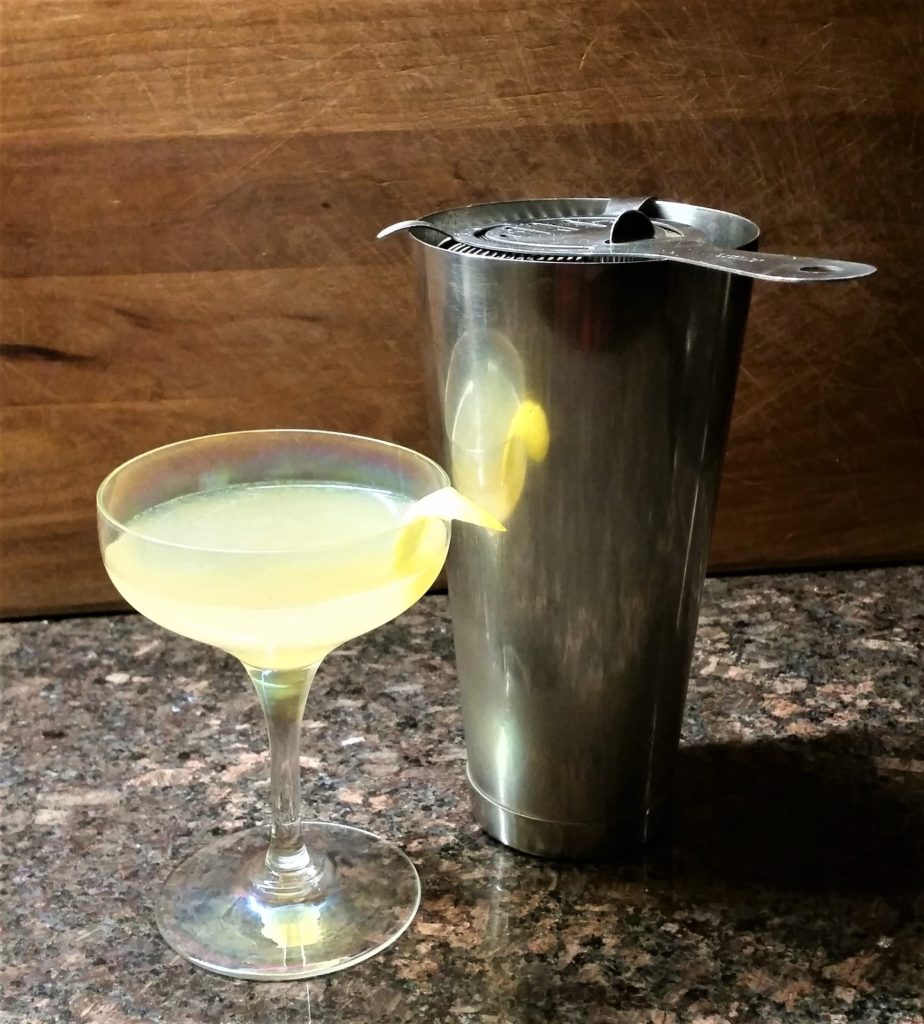 ---
Martinez Cocktail – stir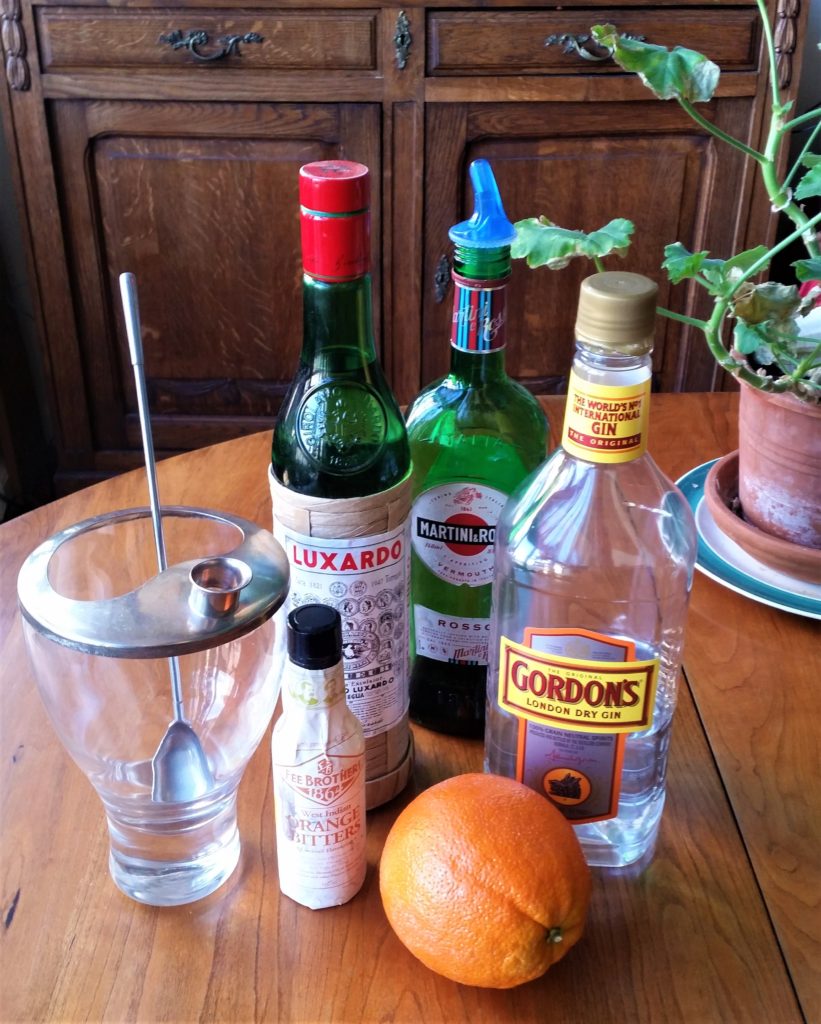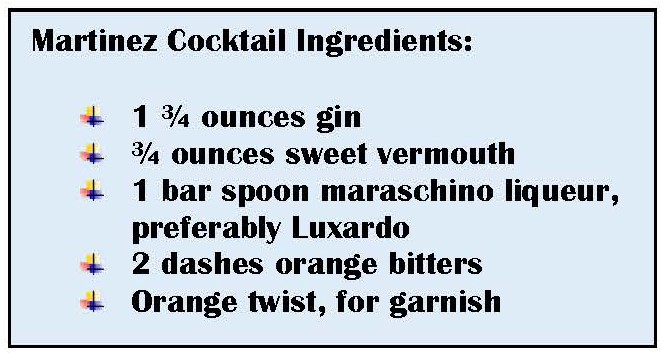 Place all of the  ingredients in a cocktail shaker filled with ice. Stir with a bar spoon until thoroughly chilled. Strain into the chilled glass. Garnish with an orange twist.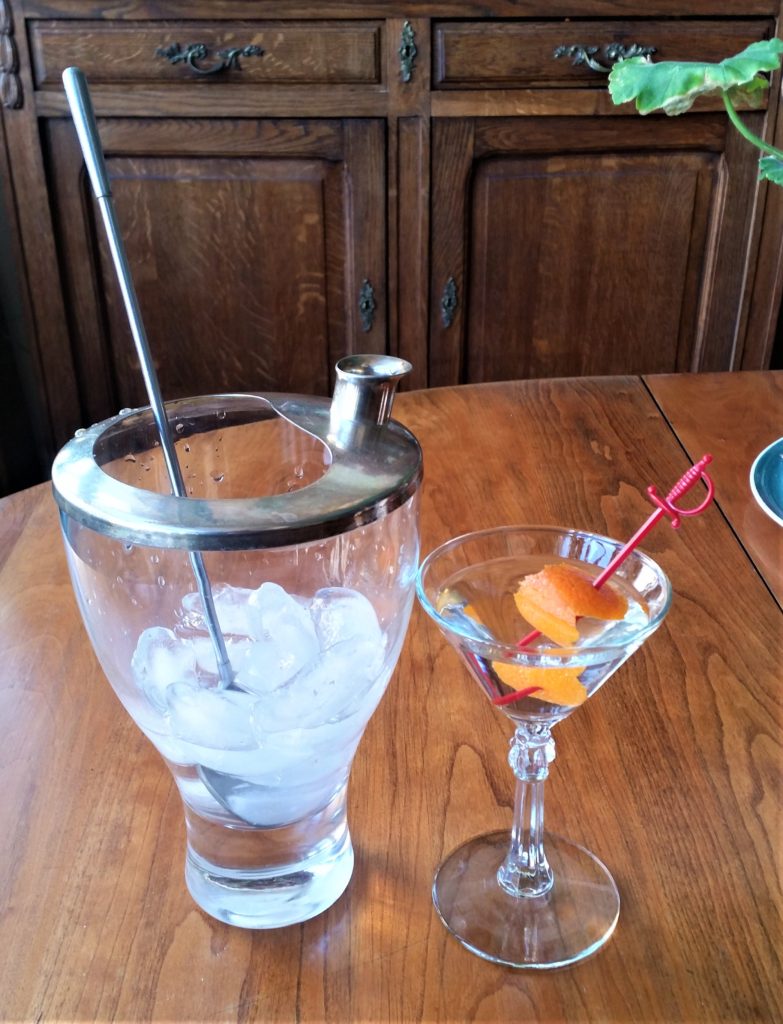 ---