Shakshuska
I've heard it's North African, or Middle-Eastern and it's definitely very popular in Israel. Whatever it is, it's a hearty breakfast, lunch or dinner. The first time I had shakshuska was in an Israeli run diner in Rockaway. I asked the waitress what it was and the way she described it sold me. It was served in a small cast iron pan right from the stove. You can't get just anywhere so I started making it myself. This is similar to Eggs in Purgatory.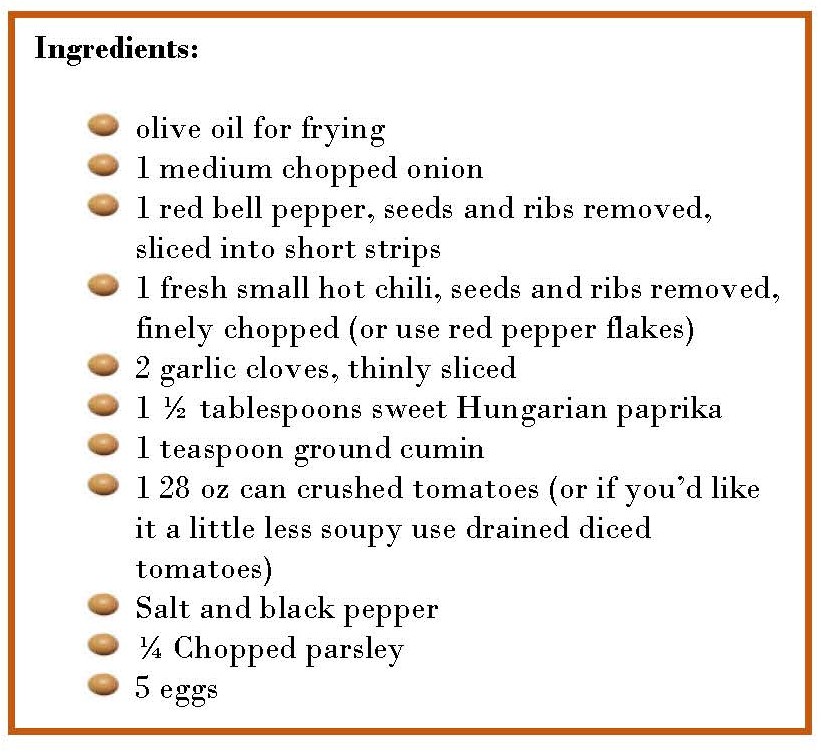 Start by frying the onion, red pepper, and chili in olive oil. Cook until edges start to turn brown. Pay attention and don't let it burn.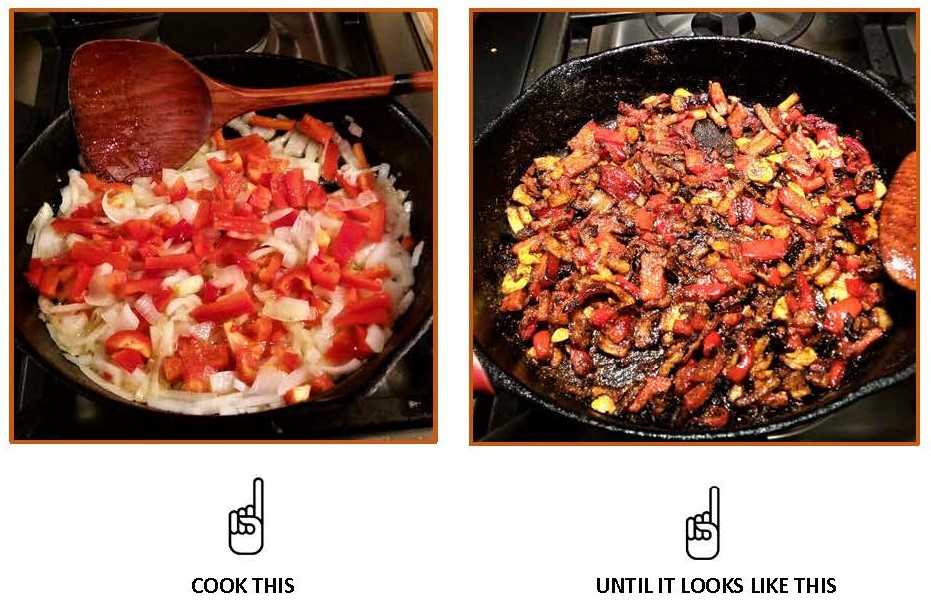 Add garlic and cook for about a minute. Mix in the paprika and cumin and add the tomatoes. Simmer for about 10 minutes, check for seasoning and add the parsley.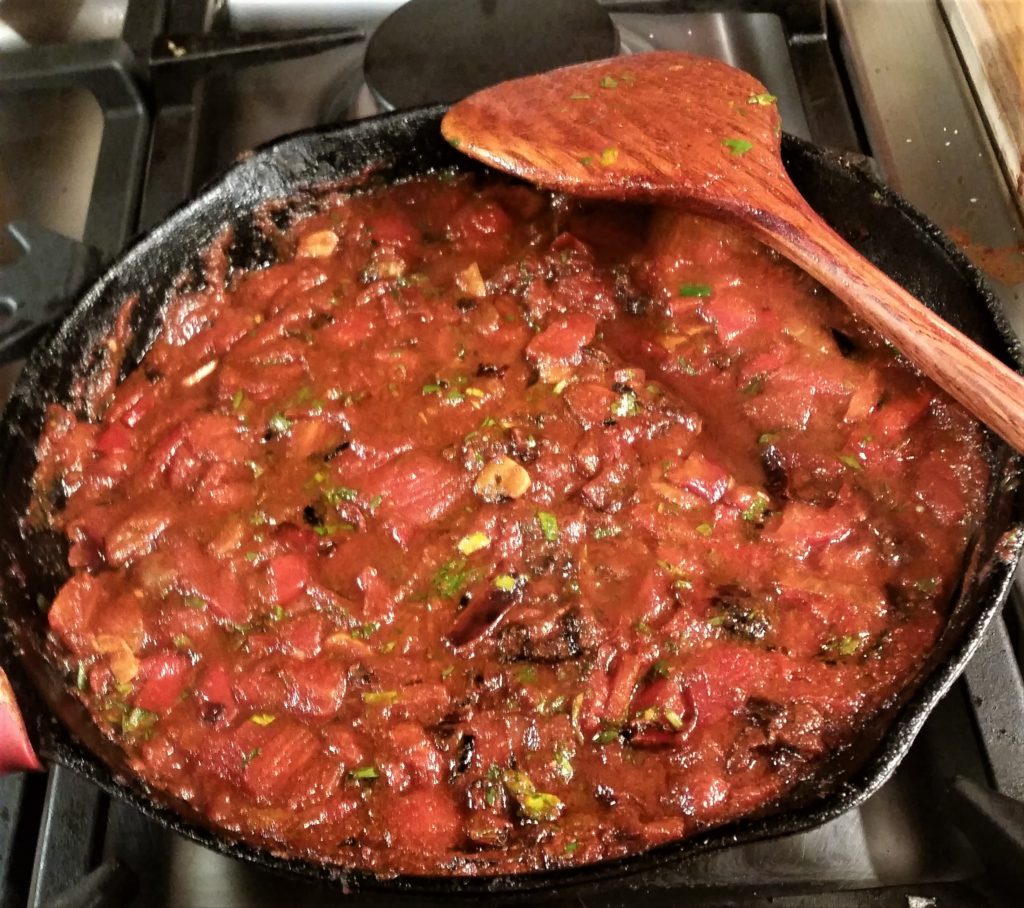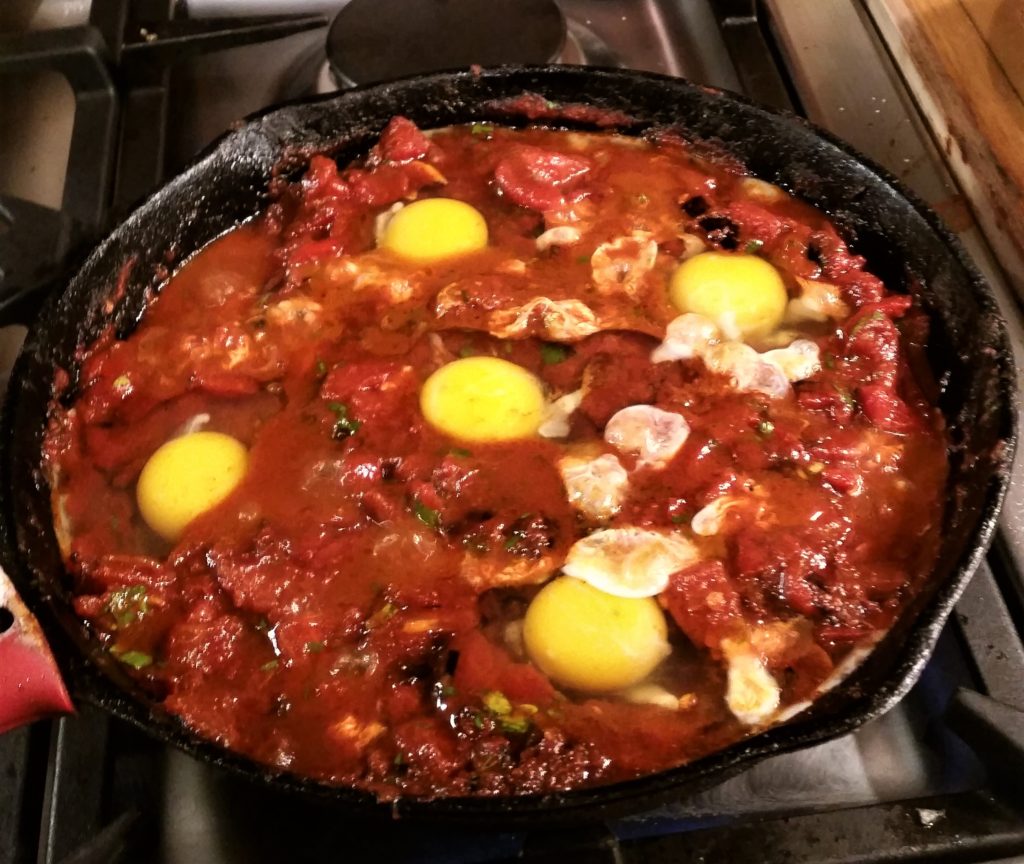 The sauce should be thick enough to make five indentations in it using a spoon. Break an egg into each one. Cover and reduce the heat and cook it until egg are done.
---
Click here for updated GALLERY II
Writing Site  and  Yelp