Escarole Pie
My aunt used to make this, or something like it. I never got her recipe but this is pretty close. It's a simple dish (especially if you buy pizza dough instead of making your own).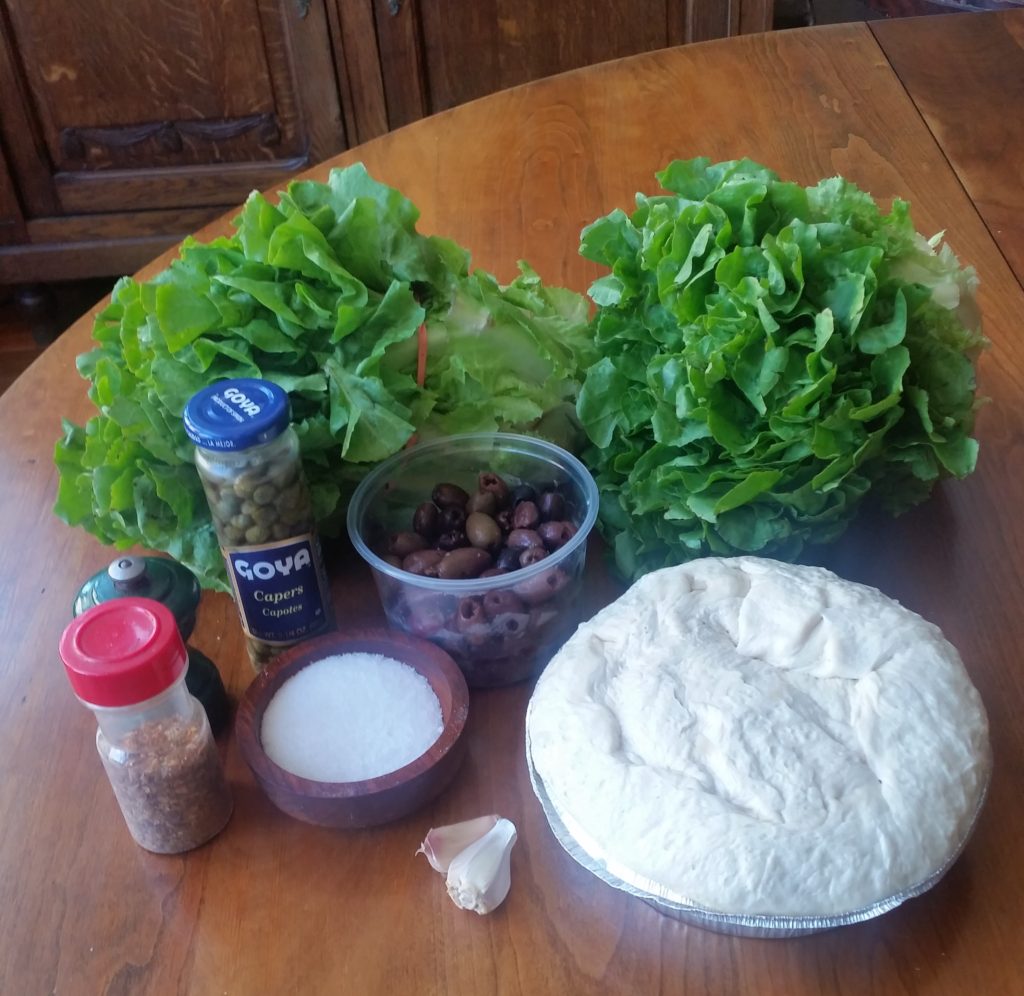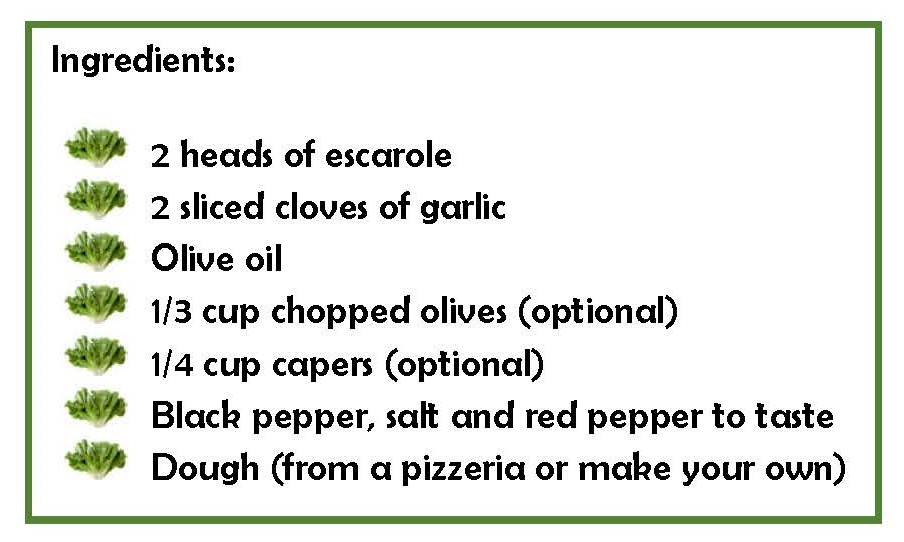 If you  want to make your own dough instead of going to a pizzaria, here's a recipe from Martha Stewart .
Escarole filling –
Remove the base and cut the escarole into 1 inch slices and clean it. Drain it  but it should be wet so it steams.
Heat the garlic and oil with some salt, black pepper and red pepper. Add the damp escarole and stir to coat with the oil. After a few minutes, it should begin to wilt. Add the olives and capers if you're using them. Add some water if necessary, cover and steam  until it's completely wilted and tender. It may seem like too much when you start but after it's wilted, it's just the right amount.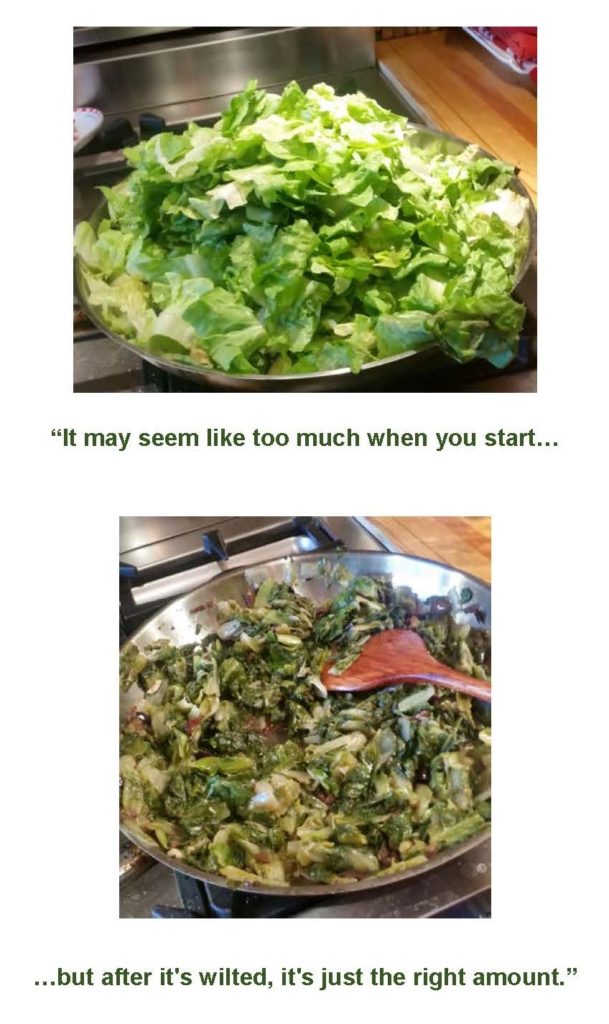 Uncover and keep it on a low heat until it begins to dry. If there is still too much liquid, drain the excess. Add some olive oil and let it cool.
Preparing the pie –
Pre-heat oven to 375o. Coat the baking pan with oil. Cut off about ¼ of the dough for the top of the pie. Roll out the rest and cover the bottom and sides of the baking pan with it. Place the cooked and cooled escarole in the pan (it should be moist but not dripping) and tamp it down.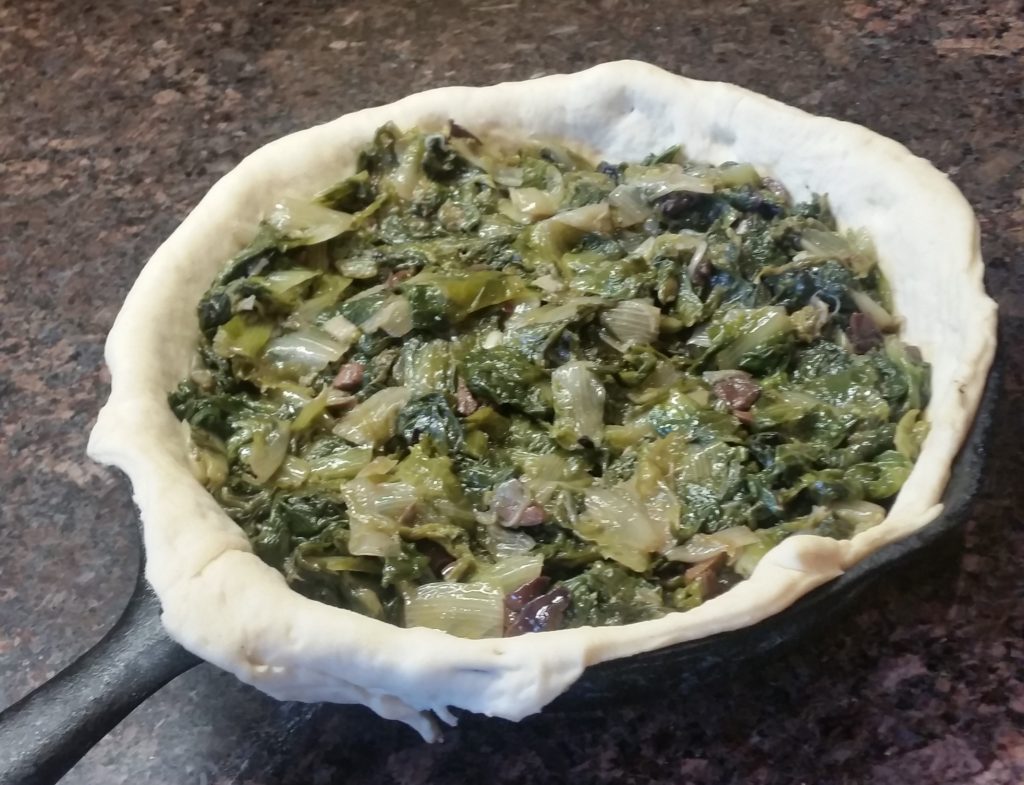 Roll out the smaller piece of dough to the size of the top of the pan and cover the escarole. Squeeze the edges of both pieces of dough together and trim the edges at the top of the pan.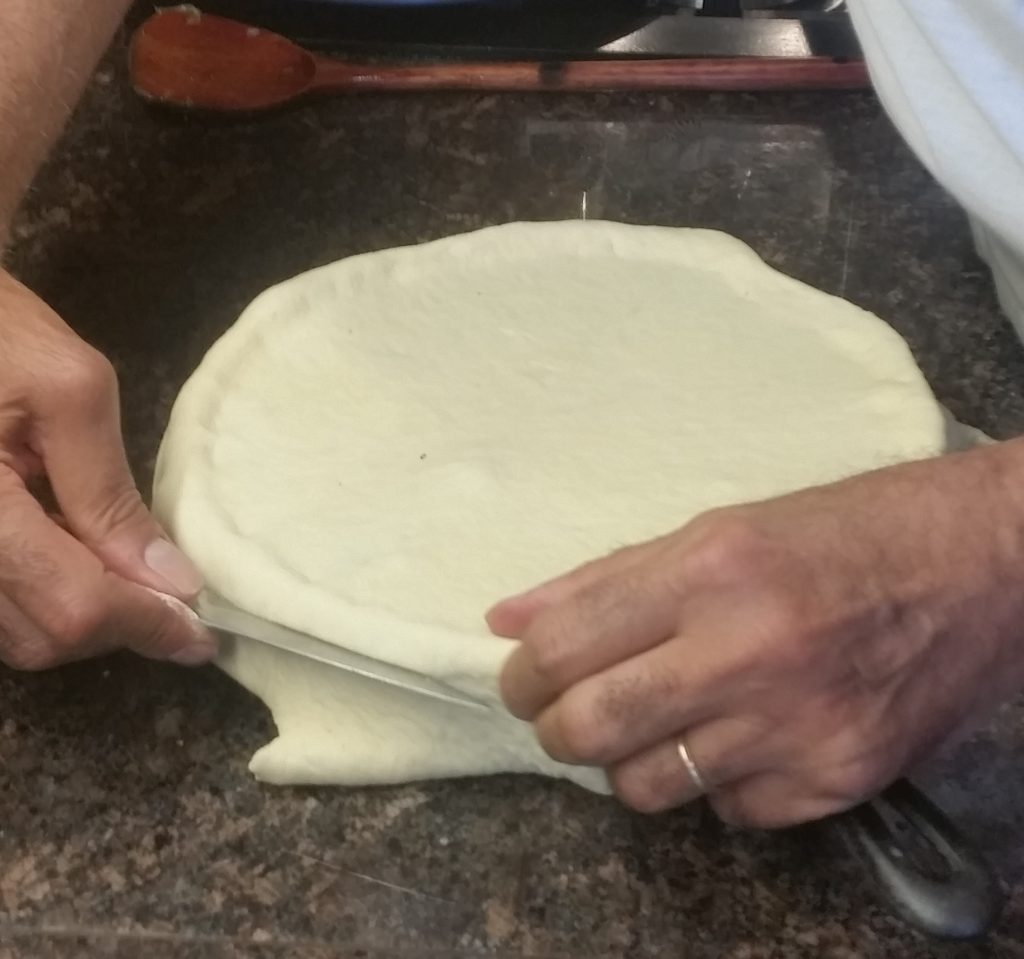 Make some small slits on top of the pie with a sharp knife to let the steam escape. Brush the top with olive oil and bake for 45 minutes. Let it cool and serve at room temperature.
---
Click here for updated GALLERY II
Robert Iulo at Yelp