Pasta with Anchovies and Cherry Tomatoes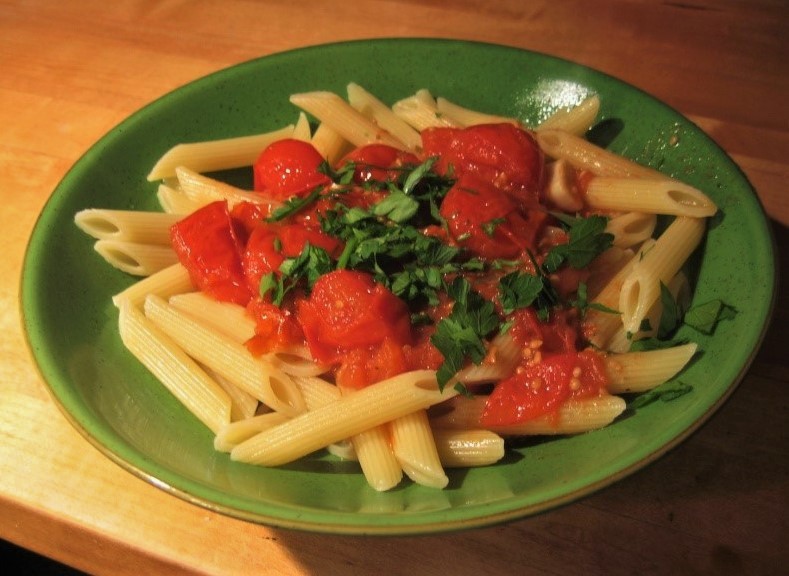 This is a quick one so start by putting about 4 quarts of water with 2 tablespoons of salt up to boil.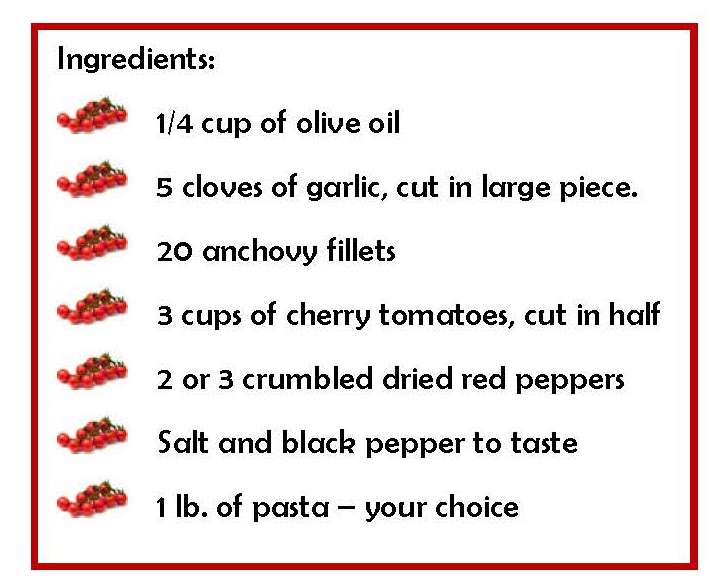 Heat the oil and add garlic. Simmer on low heat until very lightly browned. Add the dried red peppers* and anchovies. Stir until the anchovies are dissolved. Add the cherry tomatoes and salt and black pepper.
Simmer until the tomatoes release their juices and soften. It should be ready when pasta is done. Add some of the pasta water to adjust the consistency of the sauce.
---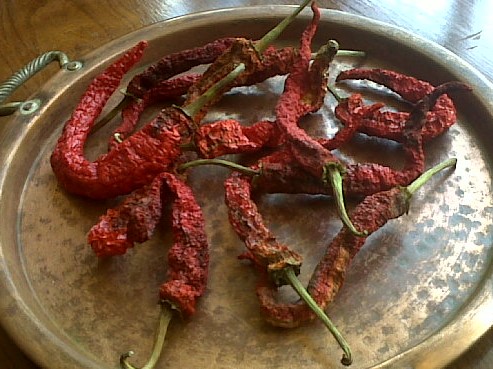 *If you don't have dried red peppers and don't have time to make them, use some standard red pepper flakes.
---
Click here for updated GALLERY II