Pork Chops and Vinegar Peppers
I used to order Pork Chops and Vinegar Peppers every time I went to Patrici's on Kenmare St. in Manhattan.  I got this recipe from my sister Nicki when they closed.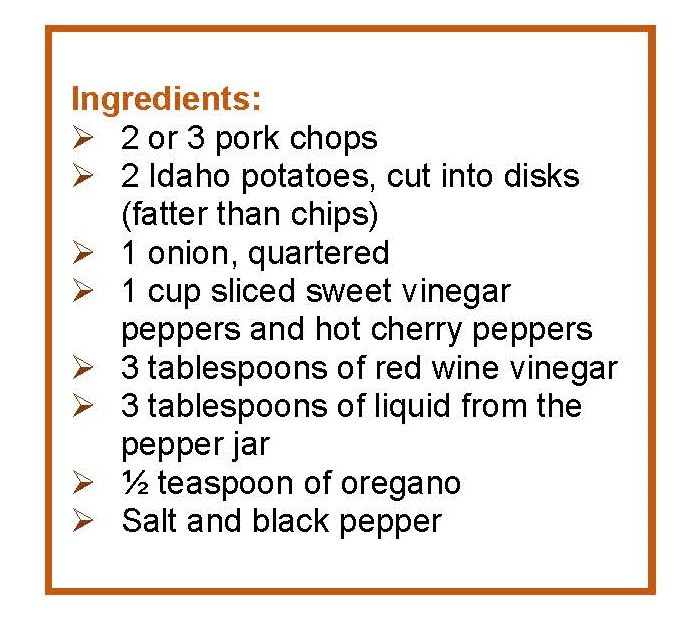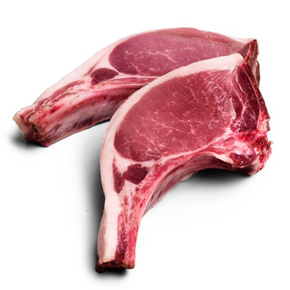 Season pork chops and bring to room temperature. Fry them in a little oil and remove from pan when browned. (If you want, you can also use boneless and cut into bit size pieces). Fry the potatoes, season and remove from pan. Fry the onion and add the peppers.
Put the cooked chops back in the pan and the potatoes, onions and peppers back on top of the chops. Add the red wine vinegar and liquid from the pepper jar. Sprinkle oregano on top. Cover the pan and cook for 5 minutes more.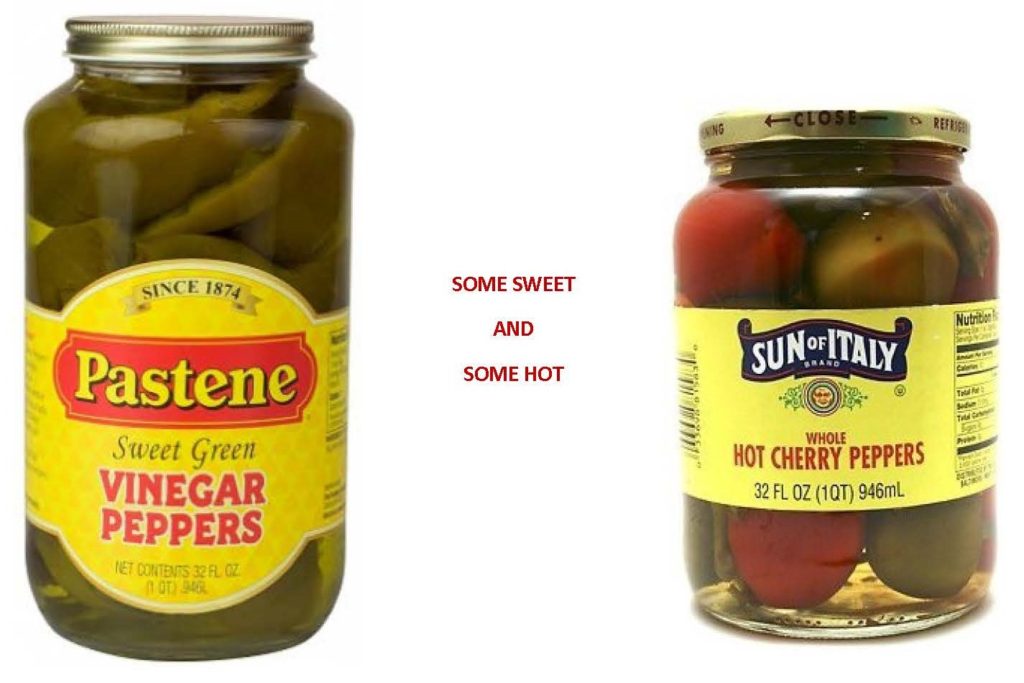 If you can't get vinegar peppers locally, they're available on line.
Click here for updated GALLERY II