Roasted Tomato Sauce – Two Ways
Roasting the tomatoes that you use for sauce can give it an additional layer of flavor. It you have time, it's worth the trouble.
---
Roasted Tomato Sauce alla Cat Cora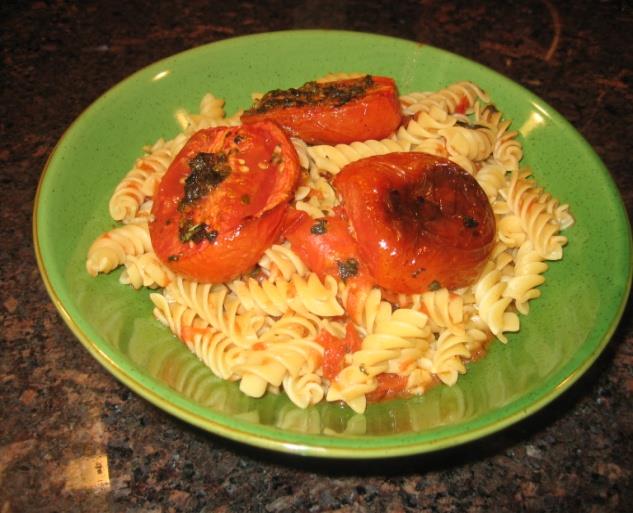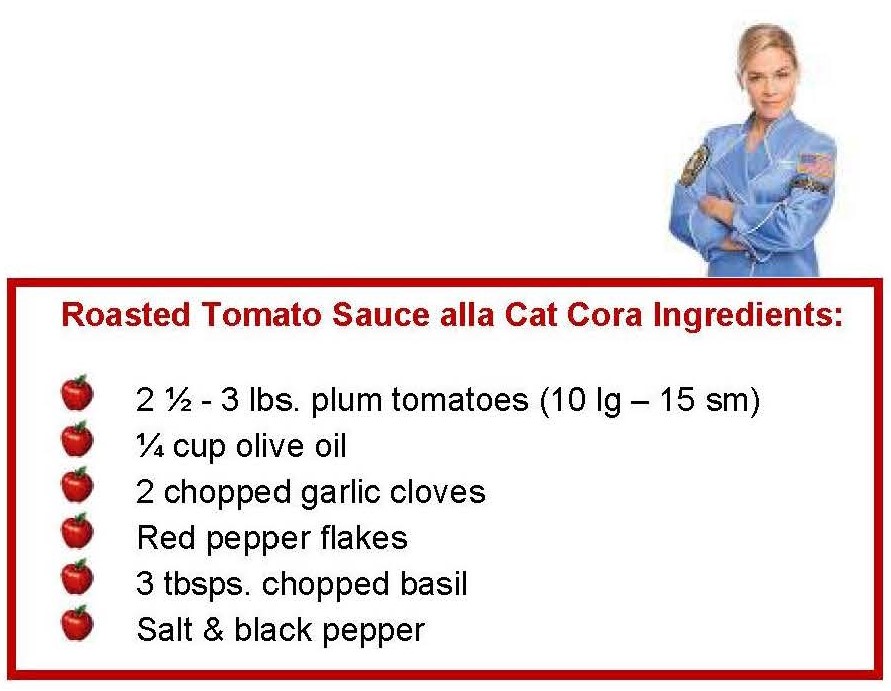 Slice tomatoes in half lengthwise and arrange cut side up on an oiled baking tray. Mix oil with chopped garlic and red pepper flakes (optional – basil) and spoon over tomatoes. Sprinkle with salt and pepper and drizzle with some more oil. Roast in a pre-heated 400o oven for 45 minutes. In a bowl, mash about ½ of the roasted tomatoes, add some pasta water & oil if necessary to get to the right consistency. Mix with pasta and then add 2 or 3 of the un-mashed halves to each dish. Serve with grated cheese.
---
Roasted Tomato Sauce Northern Style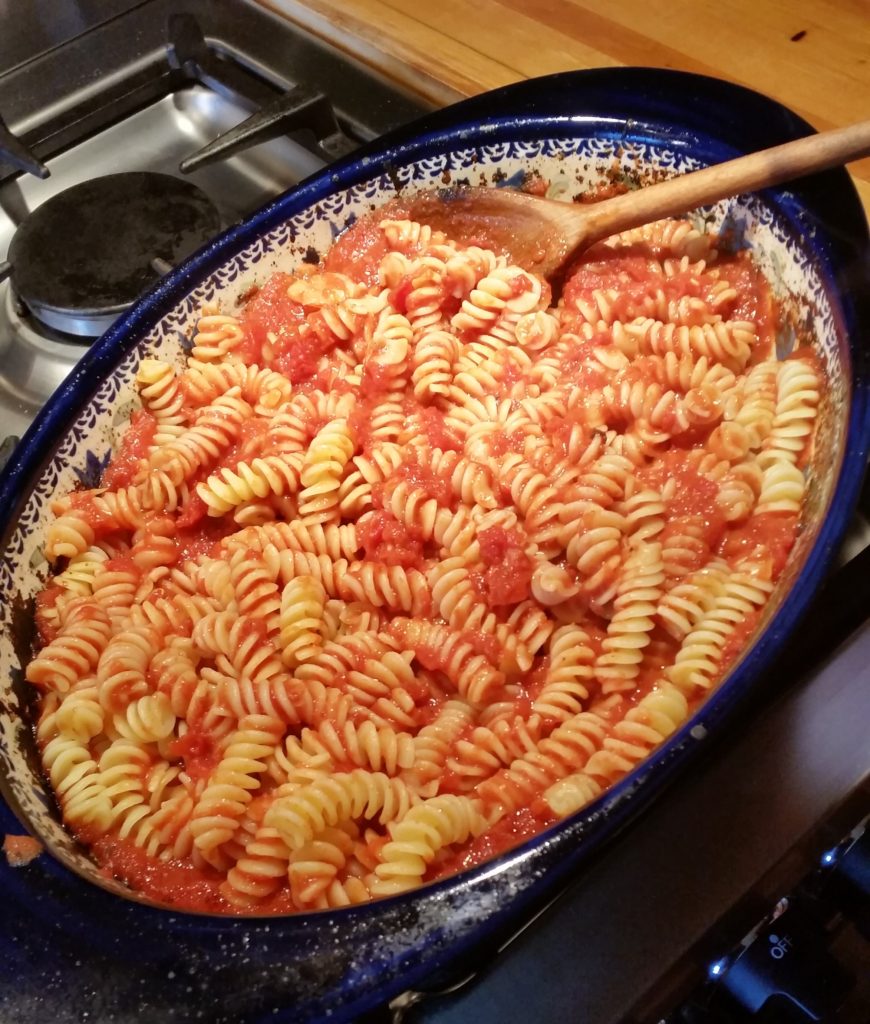 A northern friend (Norther Italian, that is) gave me this recipe. Why else would there be butter in tomato sauce instead of olive oil? Try not to think about that when you eat it. It's really very good.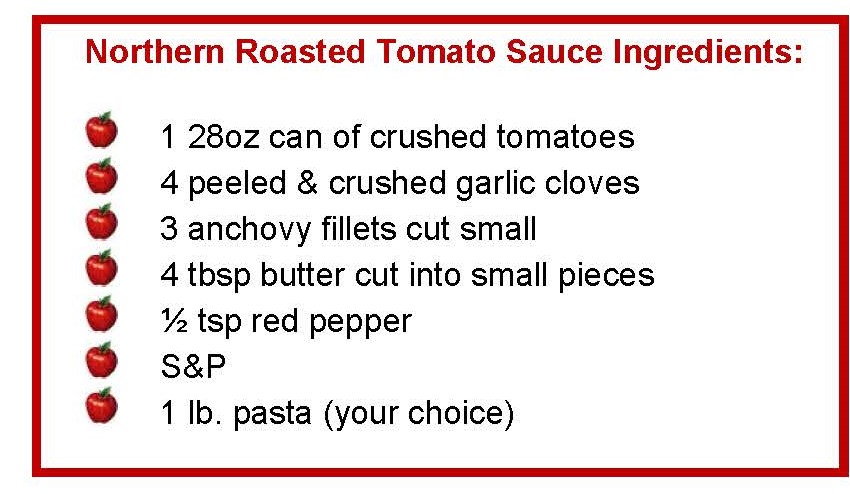 Pre-heat the oven to 425o. Mix all the ingredients (except pasta) in a baking dish that's been coated with oil. Roast 20 minutes, mix and add some hot water if it's too dry. Roast for another 15 minutes, add about ½ cup of pasta water and mash to break up garlic and tomatoes. The sauce should be thick and concentrated. Add 1lb cooked pasta, mix and coat. Serve with grated cheese.
---
Click here for updated GALLERY II